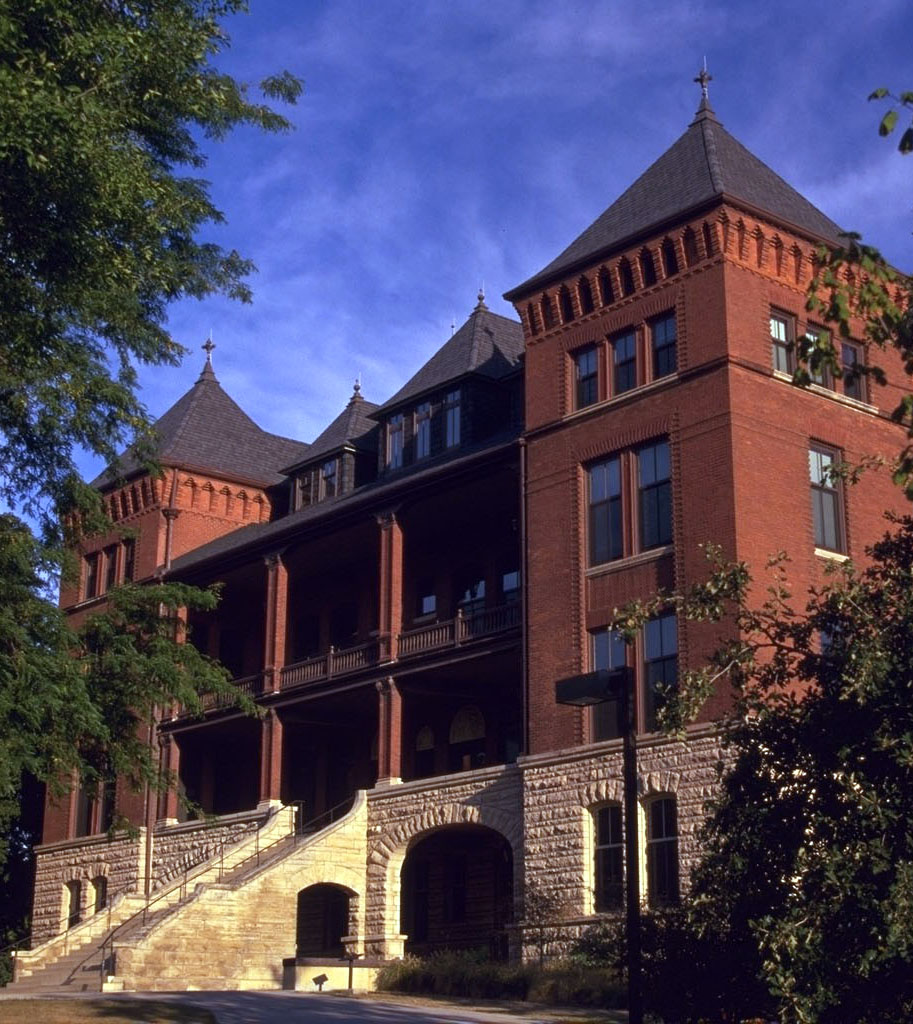 Three undergraduate student interns and two graduate assistants are assisting the staff of the Carrie Chapman Catt Center for Women and Politics for the 2020-21 academic year.
Every year, undergraduate student interns play an essential role in the Catt Center's work. They research speeches and political ads for the Archives of Women's Political Communication, collect data and compile reports for the Women in Iowa Politics Database and Gender Balance Project, and assist with the center's public relations and events planning. The salaries of the interns are supported in part through private gifts to the Catt Center.
"The Catt Center depends upon its student workers to fulfill its mission. They are incredibly valuable members of the team. We are fortunate to work with such a talented group of students," said Karen Kedrowski, Catt Center director.
This year, the Catt Center is also fortunate to have two graduate assistants, who are providing their research expertise and leadership in furthering the center's mission.
The graduate assistants are: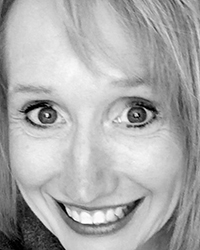 Carrie Ann Johnson, a doctoral student in rhetoric and professional communication, is helping coordinate the Catt Center's Vertically Integrated Projects program for a second year. Four returning undergraduate students and two new students are researching women's experience running for and serving in office, using a survey and interviews.
Johnson is also a graduate teaching assistant for the Department of English, serves as vice president of the Graduate and Professional Student Senate, and is an editorial assistant at Journalism & Mass Communication Quarterly.
"I am excited to work with the Vertically Integrated Projects team this year," Johnson said. "We have moved from having all students be new to the program to having experienced students mentor the new members, giving undergraduate students the opportunity to not only learn and experience hands-on research but also to mentor new researchers."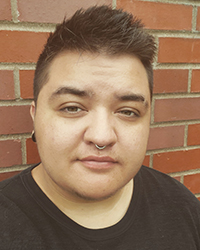 Maxwell Moreno, a master's student in anthropology, is collecting contemporaneous newspaper articles and other primary source documents about Iowa suffragists for a new a digital database.
Moreno is also a teaching assistant in the anthropology department and part of the BOLD learning community and the QTPoC community on campus.
"I'm incredibly excited to be working on important research for the Catt Center while gaining valuable learning experiences," Moreno said.
The undergraduate student interns are: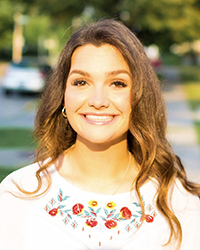 Elyse Davis, a senior in public relations with a minor in sociology, is the public relations and events planning intern, assisting Sue Cloud, communications specialist at the center. Her work includes publishing the center's student newsletter, PolitiCYze; contributing to Voices; designing the 2021 Women Impacting ISU calendar; and helping to plan and promote Catt Center events.
Davis previously served as a public relations intern for American Gramaphone Records. She is a member of Alpha Chi Omega, previously serving as their vice president of public relations and marketing.
"I wanted to work at the Catt Center to get more involved on campus as well as get more experience in the public relations field," Davis said.
Davis is from Omaha, Nebraska.
Teagan Gara, a junior in journalism and mass communication with a minor in political science, is the Sharon and Alice Rodine Leadership and Advocacy intern, assisting Kelly Winfrey, coordinator of research and outreach for the center, on the Women in Iowa Politics Database and the Gender Balance Project. She is collecting information on 2020 candidates for federal, state and county office. These data will be used to create reports on the gender, political party and electoral status of the candidates, with a specific focus on the number of women running and their rate of success.
Gara is a member of Chi Omega sorority, participates in Greek Week Central and Dance Marathon, and is the executive director of Greek Week.
"I was interested in getting an internship with the Catt Center because I had previously worked with Kelly Winfrey on a research project and found a love for politics," Gara said. "I wanted to also expand my knowledge and build connections."
Gara is from Hampshire, Illinois.
Isabelle Kaiser, a junior in history and anthropology, began her internship on the Archives of Women's Political Communication in January, collecting speeches and political ads by the female presidential candidates. This fall, she is focused on collecting the speeches and ads of vice presidential candidate Kamala Harris and the women in gubernatorial, U.S. Senate and key U.S. House races.
Kaiser is president of History Club and a member of the Catt Center's VIP program.
"I was interested in getting an internship at the Catt Center because I was intrigued by the work that was being done in the archives and I had an increasing interest in politics that I wanted to explore," Kaiser said. "My favorite thing about working at the Catt Center is being surrounded by strong, intelligent women who inspire me to strive to reach my fullest potential every day."
Kaiser is from Cedar Rapids, Iowa.
Published: September 14, 2020