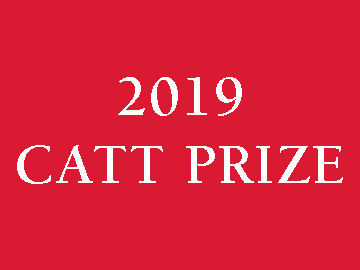 The Catt Center is accepting applications for the 2019 Carrie Chapman Catt Prize for Research on Women and Politics through Nov. 24, 2019.
This annual competition is designed to encourage and reward scholars embarking on significant research in the area of women and politics. Since the first prize was awarded in 1995, over $110,000 has been awarded to 110 projects proposed by 144 researchers.
Research projects address any topic related to women and politics. In light of the upcoming 100th anniversary of the ratification of the 19th Amendment to the U.S. Constitution, projects related to women's suffrage history or women's political participation are especially welcome for this year's competition. Scholars at any level, from graduate students to tenured faculty members as well as independent researchers, may apply.
The prize includes a $2,000 cash award for each project selected. Honorable mention prizes of $1,000 per project may also be awarded. Winners will be announced and awards disbursed in February 2020.
To be considered for the 2019 prize, applicants must submit a proposal by Nov. 24, 2019, 11:59 p.m. CST. Submission requirements and a link to the submission form can be found on the Catt Center website.
For more information, visit the Catt Prize FAQs or contact the center at cattcntr@iastate.edu.
Published: November 12, 2019