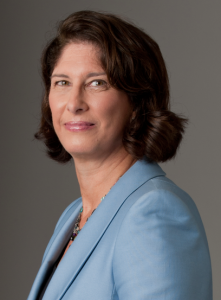 On November 13, 2014, Mara Liasson presented the lecture "What Just Happened? The 2014 Elections and Beyond."
Mara Liasson is the national political correspondent for National Public Radio and a contributor to the FOX News Channel. Her reports can be heard regularly on NPR's award-winning newsmagazines "All Things Considered" and "Morning Edition." Liasson also serves as a panelist on the "FOX News Sunday" weekly public affairs program.
At NPR, Liasson provides extensive coverage of politics and policy from Washington, DC — focusing on the White House and Congress — and also reports on political trends beyond the Beltway. Each election year, she provides key coverage of the candidates and issues in both presidential and congressional races.
Prior to her current assignment, Liasson was NPR's White House correspondent from 1992 to 2000. From 1989-1992, she was NPR's congressional correspondent. Liasson has received numerous awards and honors for her reporting, including the White House Correspondents' Association Merriman Smith Award in 1994, 1995 and 1997 for excellence in daily news reporting.
Liasson joined NPR in 1985 as a general assignment reporter and newscaster. She joined the FOX News Channel in 1997. Prior to joining NPR, Liasson was a freelance radio and television reporter in San Francisco. She is a graduate of Brown University, where she earned a bachelor's degree in American history.
For more information on Mara Liasson, please visit http://www.npr.org/people/1930401/mara-liasson.
Published: November 19, 2014