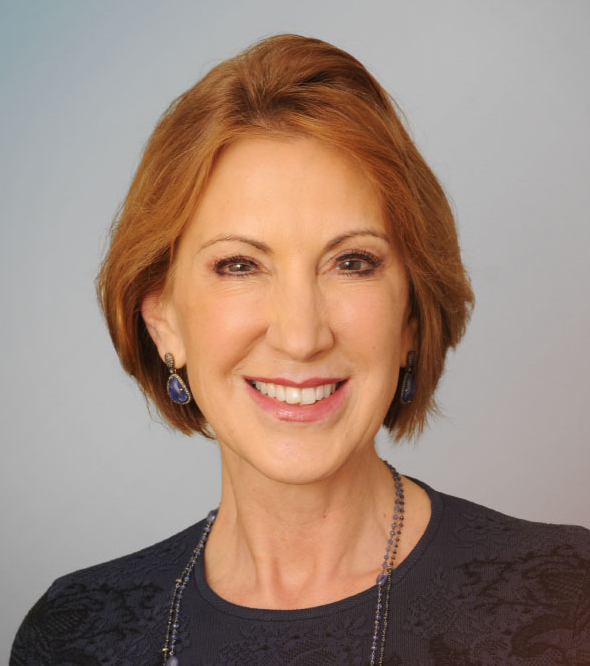 Carly Fiorina served as chief executive officer (CEO) of Hewlett-Packard from 1999 until 2005, the first woman to lead a Fortune 50 business.
Fiorina received a Bachelor of Arts in philosophy and medieval history from Stanford University in 1976. In 1980, she earned a master's degree in business administration from the University of Maryland.
After graduate school, Fiorina worked for AT&T as a sales representative and was quickly promoted to the position of commercial account executive. In 1988, she earned a Master of Science in business from the Sloan School of Management at the Massachusetts Institute of Technology. While at Sloan, Fiorina met the head of AT&ampT's Network Systems Group. In 1995, she was appointed as the first woman officer at Network Systems when she was put in charge of North American sales. In 1995, Network Systems was folded into Lucent, and Fiorina was put in charge of revamping the new company. She coordinated Lucent's $3 billion initial public offering (IPO). In 1998, she became president of Lucent's Global Service Provider Business. That same year, she was placed at the top of Fortune magazine's list of the most powerful women in business. In 1999, Fiorina became president and chief executive officer of Hewlett-Packard, a position she held until 2005.
After HP, Fiorina served on the boards of several organizations, and was an advisor to Republican Senator John McCain's 2008 presidential campaign. In 2010, Fiorina was the Republican nominee for the U.S. Senate from California but lost the election to incumbent Barbara Boxer. She was a candidate for the Republican nomination in the 2016 U.S. presidential election.
Fiorina's memoir, "Tough Choices," was published in 2011.
For more information on Carly Fiorina, please visit www.carlyfiorina.com.
Published: October 1, 2008