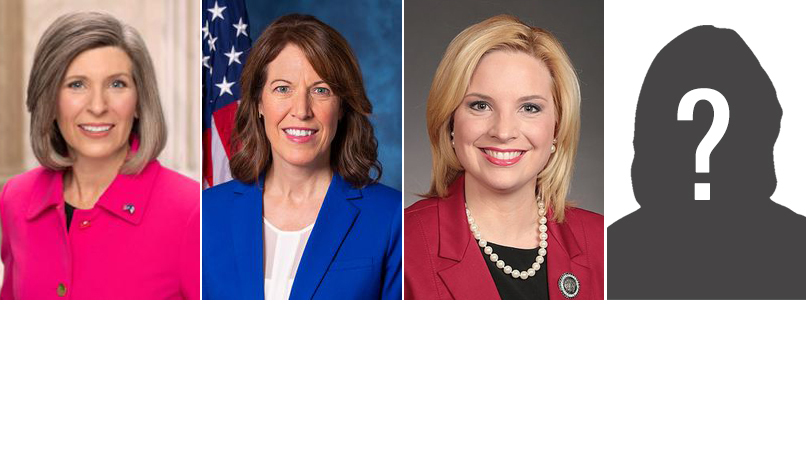 Iowa will send four women to Washington, D.C., in 2021, one more than the current delegation, but it is still unclear exactly which women will be representing Iowa's 2nd Congressional District. The 89th General Assembly of the Iowa legislature will include at least one less woman, and possible two, with the fate of Republican Mariannette Miller-Meeks' state Senate seat unknown.
Democrat Rita Hart and Miller-Meeks competed to replace retiring seven-term Democratic Congressman Dave Loebsack, but the race has been too close to call and involved reporting errors in two counties that prompted recounts. Miller-Meeks declared victory on Nov. 10 with a lead of 47 votes. Hart has requested a recount of all counties due to the close nature of the race and tabulation irregularities. The 2nd District will be represented by a woman; which one is yet to be determined.
"The progress Iowa has made in women's representation in federal office is significant," said Kelly Winfrey, coordinator of research and outreach at the Catt Center. "Just six years ago Joni Ernst became the first woman Iowans sent to D.C. and now four of six will be women. That's progress."
Ernst, a Republican, will continue to represent Iowa in the U.S. Senate, winning her race with 51.8% of the votes. Democrat Cindy Axne successfully defended her seat representing Iowa's 3rd Congressional District with 49% of the vote, defeating Republican David Young who garnered 47.6% of the votes and Bryan Holder, a Libertarian, with 3.4%. The 1st Congressional District will now be represented by Republican Ashley Hinson, who defeated one-term incumbent Abby Finkenauer, a Democrat, 51.3% to 48.7%.
The Iowa legislature will be down at least one woman in 2021. The Iowa Senate will gain two women, but could lose one depending on what happens with Miller-Meeks seat should she win her U.S. congressional race. The Iowa House will be down three women. The current legislature includes 45 women (11 senators, 34 representatives).
Three women picked up seats formally held by men. In the Iowa Senate, Dawn Driscoll (R) won District 38 and Sarah Trone Garriott (D) won District 22 in open seat races. In the Iowa House, Brook Boden (R) won District 26, defeating incumbent Scott Ourth (D). Cherielynn Westrich (R, District 81), and Christina Bohannan (D, District 85) will also be new members of the Iowa House, having defeated incumbent women.
There were also some loses for women incumbents to male challengers. In the Iowa House, incumbent Heather Matson (D) lost by only 159 votes in Iowa House District 38, and incumbent Karin Derry (D) lost her seat in District 39 by 412 votes, according to the Des Moines Register.
Fewer candidates ran for the state legislature in 2020 than in 2018, and women made up a slightly smaller percentage of candidates. In 2020, 33.63% of state legislative candidates were women, compared to 35.32% in 2018.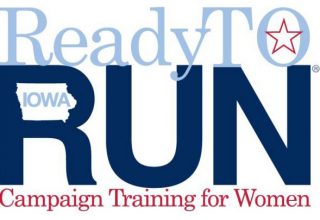 "I'd like to see 50 percent of our candidates be women, and we will continue to train women to run with the Ready to Run® Iowa campaign training program," said Winfrey.
The 2021 Ready to Run Iowa program will be held virtually with six workshops held over three Fridays. The workshops will cover getting started in Iowa politics, launching a campaign, creating a message, fundraising, campaigning online, working with media and running as a woman. Visit the Ready to Run Iowa webpage for the 2021 workshop schedule. Registration for the Feb. 26 workshops will open Jan. 26, 2021.
Published: November 17, 2020