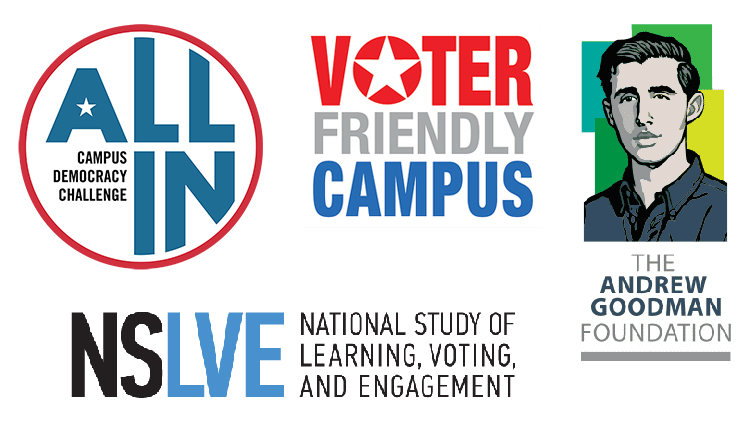 The Carrie Chapman Catt Center for Women and Politics and the student organization Vote Everywhere will coordinate Iowa State's student voting engagement activities for the fall 2020 election and beyond. ISU President Wendy Wintersteen has designated Dr. Kedrowski as ISU's campus voting coordinator.
"Cyclones have a lot of energy and interest in student voter registration and engagement, yet not a lot of coordination. I want to see this enthusiasm used to reach every corner of campus," said Kedrowski.
So far, over a dozen student organizations and campus officials have agreed to participate in this coalition.
Kedrowski will work closely with Vote Everywhere, a student organization focused on enhancing student voter registration and turnout. The organization receives funding, promotional materials, technical support and stipends for student leaders from the Andrew Goodman Foundation.
"College-age voters are notorious for having a lower propensity to get out the vote but it is really important that our voices are heard," said Zachary Johnson, Andrew Goodman Fellow and president of Vote Everywhere. "We had record turnout throughout the country for the midterm in 2018 and we are hoping that we see similar growth when it comes to the general in November and we'll achieve this through exciting Cyclones to get out and make their voices heard!"
Through the Catt Center and Vote Everywhere, Iowa State will participate in several national and regional student engagement efforts. They include the ALL IN Campus Democracy Challenge, which awards campuses for their overall student voter turnout; the Voter Friendly Campus Initiative, which recognizes campuses for their registration, education and turnout action plans; and the Big XII Votes Challenge, a friendly competition between the ten institutions in the Big 12 Conference.
Kedrowski and Lauren Schuler, director of NEW Leadership and Civic Engagement at the University of Oklahoma's Carl Albert Center, were invited to coordinate the Big XII Votes Challenge.
"With the leadership of Kedrowski and Schueler, ALL IN is thrilled to partner with Iowa State University and the University of Oklahoma – Norman campus to collectively work to raise the student voter registration and turnout rates in 2020 and following elections," said Stephanie King, director of strategic initiatives, ALL IN Campus Democracy Challenge. The ALL IN Campus Democracy Challenge works with over 660 colleges and universities, including ISU, to institutionalize nonpartisan civic learning, political engagement, and student voter participation efforts.
Success is measured in part by student voter turnout, which is reported to individual campuses through the National Study of Learning, Voting and Engagement. This project, led by Tufts University, provides participating colleges and universities with detailed summaries of their students' registration and turnout rates, with breakdowns by age, sex, graduate/undergraduate status and major. More than 1,100 campuses representing over 10 million students participate in the study.
According to NSLVE reports, 40.6% of Iowa State students voted in the 2018 midterm election, which was slightly higher than the national average of 39.1%. In 2016, ISU's student voter turnout rate was 55.1%, compared to 50.4% nationally.
"We want to build on this success in 2020. In light of the COVID-19 pandemic, the coalition's efforts will include a great deal of digital outreach and emphasize absentee and early voting. We want our students to vote and to be safe," noted Kedrowski.
Published: July 14, 2020