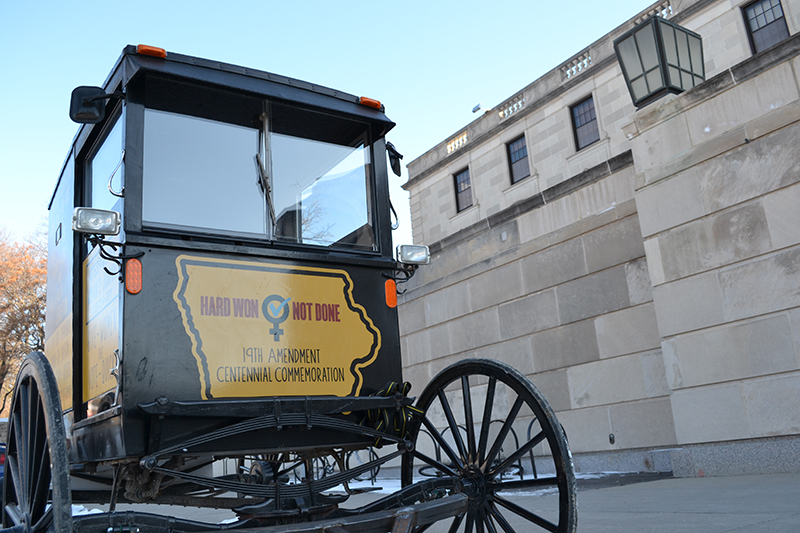 The Carrie Chapman Catt Center for Women and Politics hosted the Hard Won. Not Done. 19th Amendment Centennial Commemoration Statewide Kickoff on Feb. 14 in the Memorial Union.
The day began with a showing of the Iowa PBS documentary, "Carrie Chapman Catt: Warrior For Women" in the Great Hall.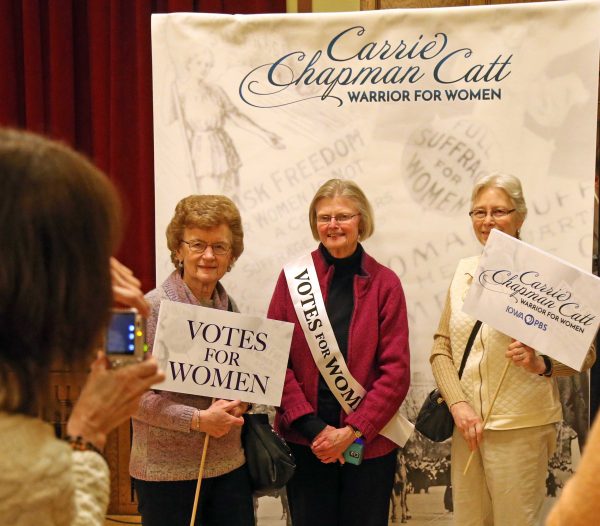 The Mary Louise Smith Chair for Women and Politics lecture followed, with introductions by Karen Kedrowski, the director of the Catt Center; Doris Kelly, the chairman of the Hard Won. Not Done. committee; Wendy Wintersteen, president of Iowa State University; and Crystal Brandenburgh, senior in history and Catt Center student intern. Elaine Weiss was this year's speaker, giving a talk titled "The Woman's Hour."

Following the lecture, Jane Cox, theatre professor emerita, performed her one-woman show, "The Yellow Rose of Suffrage."

Other events from the day included a carillon concert of suffrage-era songs by Tin-Shi Tam, Charles T. and Ivadelle Cobb Cownie Professor of Music, and breakout sessions covering women's political participation from 1920-2020, voting rights history, readings from women's suffrage documents and speeches, and Iowa suffrage stories.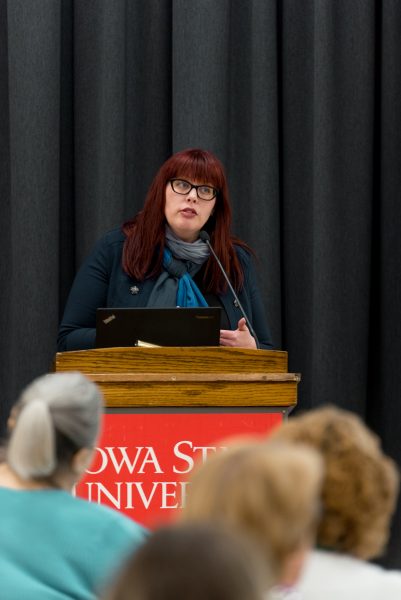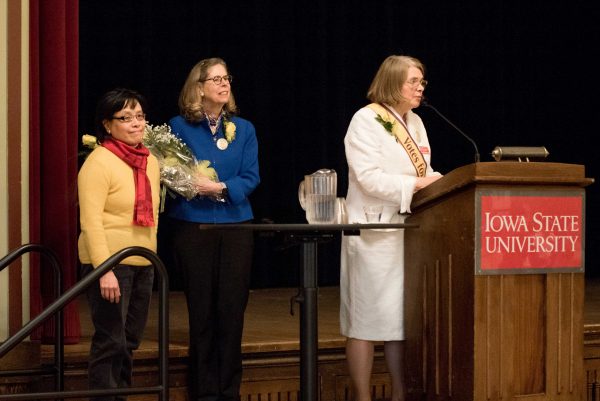 During the closing reception, students from the Department of Theatre and Music performed a selection from the new musical "The Suffragist," by Nancy Hill Cobb, professor of music, composition and theory at the University of Northern Iowa.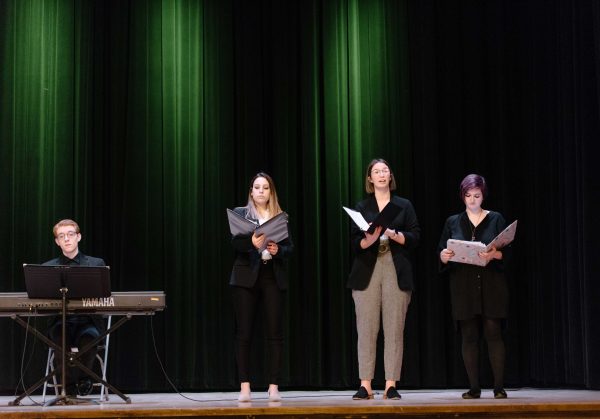 Events will continue around the state throughout the 2020 calendar year. They include providing a suffrage wagon for local summer festivals and parades and at the Iowa State Fair; local programming by colleges and universities, public libraries and local historical societies; a performance of "The Suffragist" at the University of Northern Iowa in June; dedications at designated Division I college women's basketball games; commemorative resolutions passed by state and local governments; art displays; a women's history calendar distributed by local credit unions; and other special events and activities. The year will culminate with a closing celebration in Coralville on Oct. 9 hosted by the Iowa Women's Foundation.
Member organizations include the League of Women Voters of Iowa and its local chapters; the AAUW of Iowa; the Iowa Office on the Status of Women; 50-50 in 2020; Women Lead Change; Iowa Women's Foundation; the National 19th Amendment Society; NOW; the Iowa chapter of the Daughters of the American Revolution; NEXUS Women's Executive Alliance; the University of Iowa; the University of Northern Iowa; Drake University; and Grinnell College.
Published: March 9, 2020