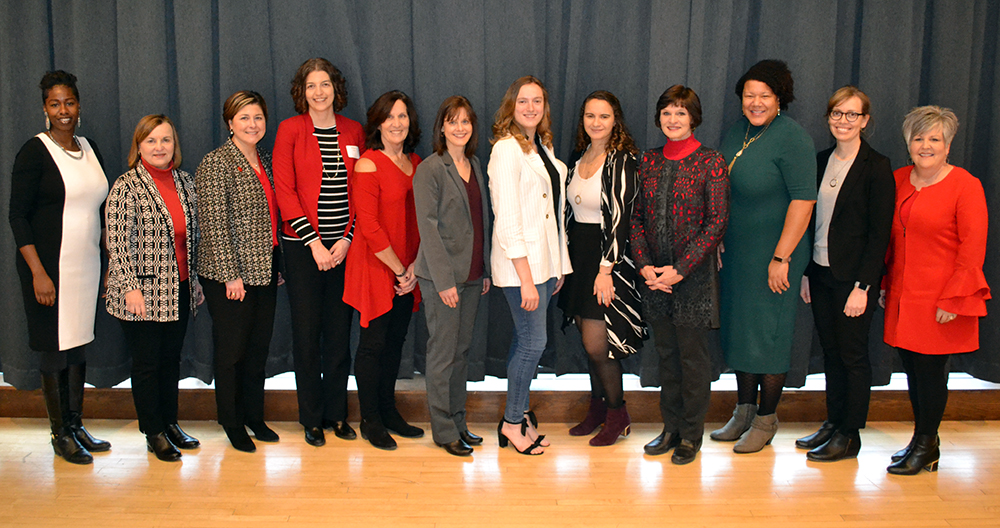 On Jan. 15, the Carrie Chapman Catt Center for Women and Politics unveiled the 2020 Women Impacting ISU calendar during an open house reception, which honors 12 Iowa State women.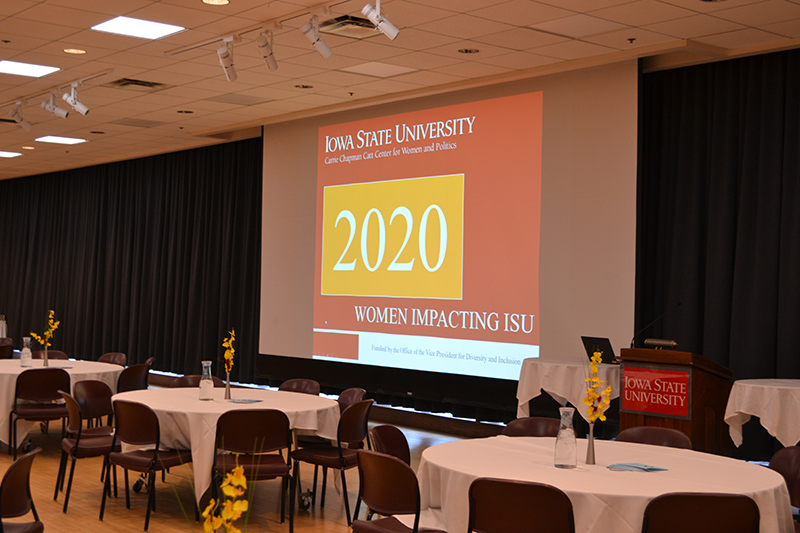 The Women Impacting ISU calendar includes photographs of the two students and 10 faculty and staff members who were chosen by a selection committee based on their achievements in teaching, research, service, administration and various other campus activities.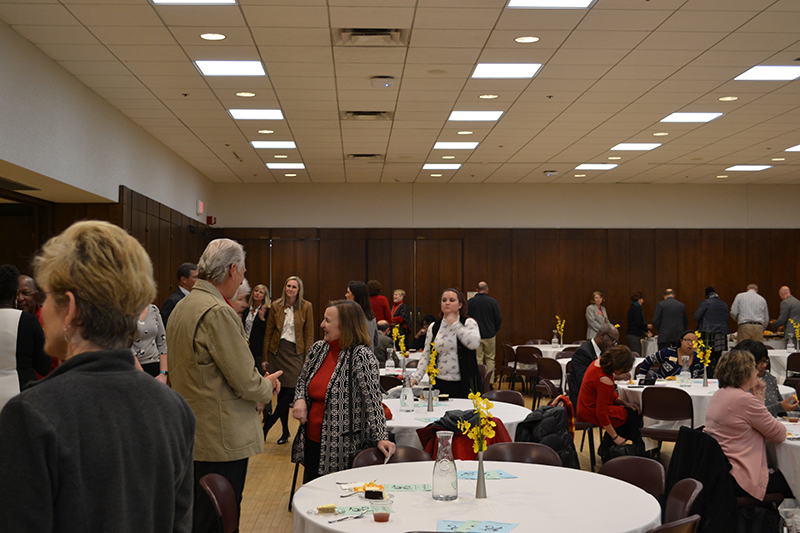 At the reception, honorees were given certificates to commemorate their placement on the calendar and had the short biographies that appear on the calendar read as they were introduced to the room.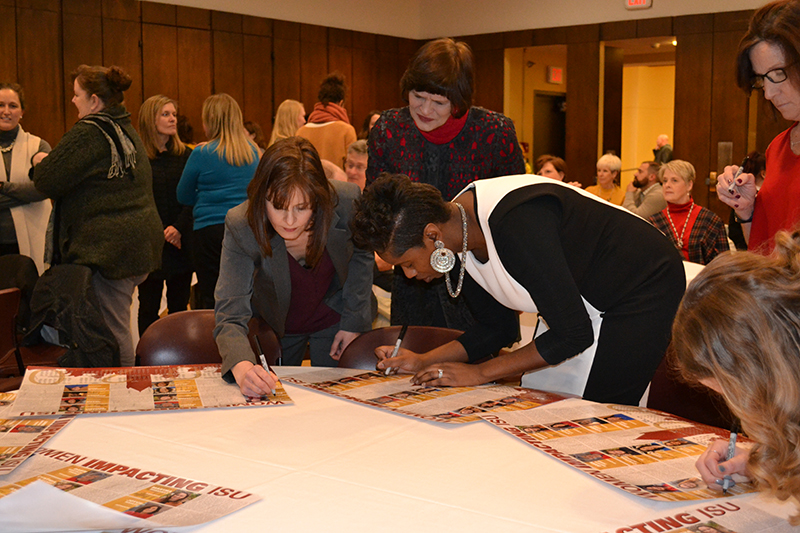 The Catt Center sponsors the annual calendar with funding provided by the Office of the Vice President for Diversity and Inclusion. Six students, two faculty and six professional and scientific employees made up the 14-member selection committee this year.
Calendars are available around campus for anyone who would like one. Stop by the Carrie Chapman Catt Center for Women and Politics and the Margaret Sloss Center for Women and Gender Equity, or staff can have them delivered to their departments by contacting the Catt Center.
Published: January 21, 2020