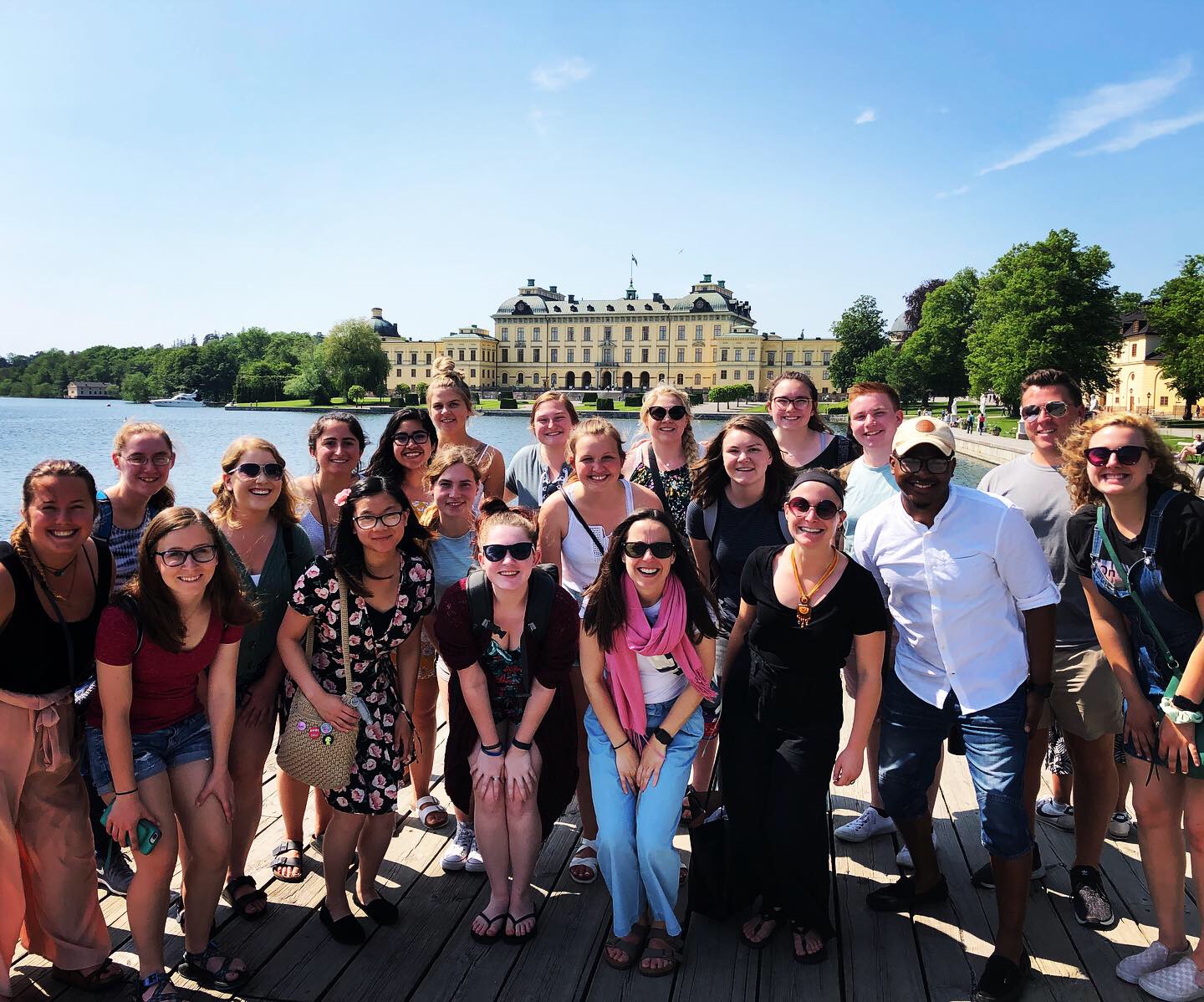 Iowa State students have until midnight on Feb. 3 to apply to the Global Leadership Study Abroad in Sweden program for summer 2020.
The program is offered by the Leadership Studies Program and led by its faculty. Participants in the program are eligible for a Stanley Global Leaders scholarship offered by the Carrie Chapman Catt Center for Women and Politics through a gift from the late Mary Jo and Richard Stanley of Muscatine, Iowa.
This is the sixth year the Global Leadership Study Abroad in Sweden program has been offered. Up to 20 students will be selected for the program to earn three hours of leadership studies course credits while visiting Stockholm, Sweden, and the surrounding area from May 13 through June 6, 2020.
During their time in Sweden, students will take LD ST/WGS 333, "Gender and Leadership." Classroom instruction will be held on the campus of the KTH Royal Institute of Technology. Students will also tour Uppsala University, founded in 1477, and the university's library, which was founded in 1620.
Participants will learn about Swedish politics, history and culture by visiting locations such as the Vasa Museum, the Nordic History Museum, Drottningholm Palace and Stockholm City Hall. The program also includes a service-learning component, with past volunteer opportunities at a non-governmental organization focused on the integration of immigrants in Sweden and a second-hand shop whose profits support a children's rights organization.
"The global leadership study abroad trip to Sweden is an amazing opportunity for students to not only learn about gender equality and leadership in an international setting, but also see it in action," said leadership studies assistant teaching professor Tara Widner, who coordinates the program and traveled to Sweden with the program in 2017 and 2018.
To be eligible, students must have a minimum GPA of 2.5 and be at least 18 years of age upon departure. The anticipated cost for the program – which includes tuition for one course, flight, housing, ground transportation, entrance fees, tours and some meals – is approximately $5110 per student for both in-state and non-resident tuition. All students selected will receive a $750 tuition waiver from the College of Liberal Arts and Sciences. In addition, students will be eligible for a Stanley Global Leaders scholarship ranging from $500 to $2,500 and may also be eligible for additional scholarships through their major college and the LAS Study Abroad office.
Interested students can visit the global leadership study abroad page on the Leadership Studies Program website for more information about the program. Students can apply for the study abroad program here. Applications for this program are due by midnight on Feb. 3.
Published: January 21, 2020