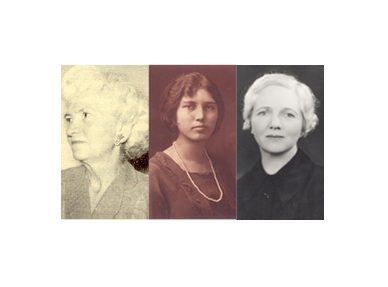 This issue of Voices features three teachers whose careers began in one-room schoolhouses and whose love of education impacted the lives of their families and students.
If you are interested in purchasing a brick or a paver to honor a heroine in your life, fill out the online order form or contact the Carrie Chapman Catt Center for Women and Politics by calling 515-294-3181.
To add or edit a narrative or include a photograph in the profile of a woman you have previously honored on the plaza, email the Catt Center or mail your submission to Plaza of Heroines, 309 Carrie Chapman Catt Hall, 2224 Osborn Dr., Iowa State University, Ames, IA, 50011-4009.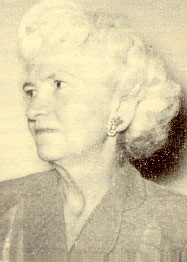 Adelaide Boomer Guptill Hockenbary
Adelaide Boomer was born June 24, 1895, on a farm one mile north of Delhi, Iowa. When she was a child, her family moved into Delhi, and then later to Chamberlain, South Dakota.
After high school, Hockenbary attended the Normal School at Aberdeen, leaving at age 18 to begin a teaching career. Her first school was the Dry Run School near Fort Pierre, on the Scotty Phillip bison ranch.  Many mornings she would arrive at school to find bison in the schoolyard. Later, she taught at schools in and near Allen, South Dakota.
Hockenbary's first husband was Charles Williams Guptill. They moved to a log home on the Pine Ridge Reservation in South Dakota with their three oldest children, and their fourth child was born there. In 1928, Guptill died of appendicitis. In 1936, she married Ralph Hockenbary, and they had one son.
As a teacher, Hockenbary was responsible for keeping the Sunday school going, hosting the itinerant preacher when he held a service in the school house, and getting the fuel to heat the school. When the creek near the school was high, she helped students across the water, and if a storm came up during school hours, she kept the students until their parents could pick them up.
Hockenbary passed away on Dec. 19, 1990. She was honored on the Plaza of Heroines by her granddaughter, Joanne McKay.
---
Mildred Zimmerman Wiggers
Mildred Zimmerman Wiggers was born on Feb. 18, 1901, and grew up in rural Wapello, Iowa. After the death of her father, she became a teacher and the family breadwinner. She earned a teaching certificate from Iowa State Teacher's College (now the University of Northern Iowa). Early in her career, she taught in a one-room schoolhouse where she taught eight grades, developed her own teaching materials, drove the horse-drawn school wagon, and kept the wood-burning stove going.
In 1924 she married Harold H. Wiggers. When their three oldest children were young, the family moved to Eldridge, where Wiggers worked many long hours in the family poultry and egg business. In 1948, the family moved to a farm outside Eldridge. When the youngest two children were young, Wiggers returned to teaching in the Davenport School District, and also attended night classes at Marycrest College to obtain her four-year teaching degree. She graduated in 1958 and continued to teach until her retirement in 1967.
Wiggers was honored on the Plaza of Heroines by Maryanne and Kenneth Wiggers, who write that they chose to honor her "in hopes that her life will be an inspiration to those who read about her as much as it has been to those who knew and love her."
---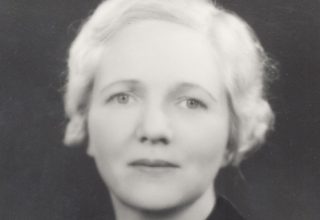 Lottie Quist Wheelock
Lottie Lucretia Quist was born on Jan. 2, 1885, near Essex, Iowa. After completing the ninth grade, she began teaching in country schools in Harrison County, Iowa. Later, after completing several months of a business course in Fremont, Nebraska, she worked for two mercantile companies in Nebraska. She then moved to the South Dakota School of Mines at Rapid City, South Dakota, where she served as registrar and secretary to the president.
In 1914 she married Harry Ellis Wheelock, a graduate of the South Dakota School of Mines, and they had two sons in the next two years. They settled in Mogollon, New Mexico, with subsequent career moves taking them to Lordsburg and Silver City, New Mexico.
In 1922, Harry Wheelock accepted an engineering position for a mining company in Cusihuiriachi, Chihuahua, Mexico. A third son was born in 1925. Because the mining company was located in a remote village, Wheelock became a homeschooler, teaching her three sons and the daughters of a mining company administrator. The curriculum she administered ranged from art and literature to classical mythology, history, science and mathematics.
The Wheelocks retired to Missouri Valley, Iowa, where she was an active participant in several study groups and served as treasurer of the Presbyterian church for a number of years.
Wheelock died on March 24, 1980. She was honored on the Plaza of Heroines by her son, Thomas D. Wheelock.
Published: November 12, 2019