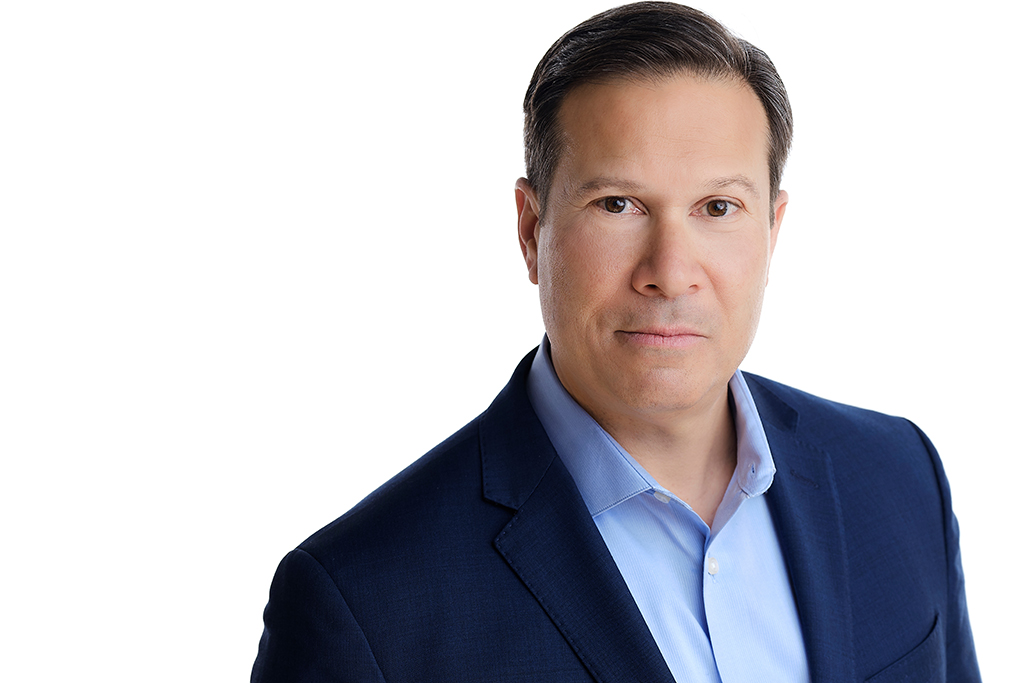 The former FBI assistant director for counterintelligence and current NBC News national security analyst Frank Figliuzzi will present the fall 2019 Manatt-Phelps Lecture in Political Science on Nov. 19.
Figliuzzi will present "Seeking Security in an Unstable World" at 8 p.m. in the Memorial Union Great Hall during an intimate and candid armchair conversation about security and stability on global, national, local and personal levels. This presentation is free and open to the public.
"An increasing sense of insecurity has many of us questioning the stability of our personal lives, jobs, communities, government and world. Are we really more unstable?" Figliuzzi said. "What does the future hold for our institutions and our democracy? Let's explore those questions and more in a dialogue that combines professional cynicism with cautious optimism."
Figliuzzi provided television commentary regarding the special counsel investigation of Russian interference in the 2016 U.S. Presidential campaign and for sustained coverage of tragic mass shootings. His FBI career highlights include: leading the FBI's efforts to counter economic espionage in Silicon Valley, California; overseeing major financial crimes and public corruption investigations in Miami, Florida, and Cleveland, Ohio; serving as on-scene commander of the largest HAZMAT evidence recovery effort in FBI history at the Florida site of the nation's first anthrax murder; and, publicly explaining the FBI's successful operation against ten Russian sleeper agents inside the United States.
As the bureau's head of counterintelligence, Figliuzzi directed all espionage investigations across the U.S. government. He frequently briefed the White House, Congress and the attorney general, and regularly appeared in the national media. During his FBI career, he led the FBI's Cleveland Field Office, was the second ranking official in the FBI's Miami Division, ran squads in San Francisco and worked the streets of Atlanta. Figliuzzi directed an FBI internal disciplinary unit in the Office of Professional Responsibility and adjudicated allegations of serious misconduct against FBI personnel.
Following his FBI career, Figliuzzi became a corporate security executive for a Fortune 10 company and led global investigations, insider threat, workplace violence prevention, and special event security for 300,000 employees in 180 countries.
"After a distinguished career in counterintelligence at the FBI and later in private industry, Frank Figliuzzi has unique insight to help the Manatt-Phelps lecture audience better understand the strains our system is undergoing, both domestically and internationally," said Michele Manatt, daughter of the late Charles T. Manatt and Kathleen Manatt and former senior policy adviser at the U.S. State Department. "He no doubt has some great stories as well. We are thrilled he will be our 2019 speaker."
Figliuzzi earned a juris doctorate cum laude from the University of Connecticut School of Law, and a bachelor of arts degree in English literature from Fairfield University. He completed certificate programs at the Harvard University National Security Program for Senior Executives in Government at the John F. Kennedy School of Government, and at Northwestern University's executive course on Leading Strategic Change at the Kellogg School of Management.
Previous Manatt-Phelps lectures have featured ambassadors from crucial American allies and friends – France, Germany, India, Spain and Sweden – as well as distinguished leaders from America's largest trading partners, such as Mexico's secretary of foreign affairs and Canada's former minister of foreign affairs. Other lectures have been presented by then-U.S. Sen. Joseph Biden (D-Delaware); then-U.S. Sen. Chuck Hagel (R-Nebraska); U.S. Sen. Ben Sasse (R-Nebraska); former U.S. Rep. Lee Hamilton (D-Indiana); Washington Post columnist E.J. Dionne; counterterrorism expert Malcolm Nance; and MSNBC anchor and business correspondent Ali Velshi.
Published: September 18, 2019