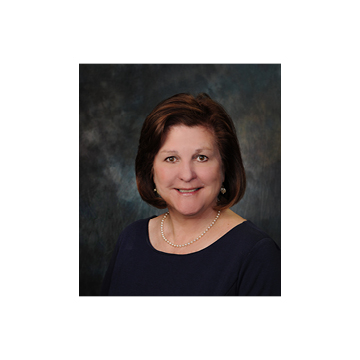 Dianne Bystrom, director emerita of the Carrie Chapman Catt Center for Women and Politics, will receive the College of Liberal Arts and Sciences Distinguished Service Award on Oct. 25.
This award is given to alumni, faculty, staff and friends of the College of LAS for outstanding service or academic contributions that have furthered the educational mission of the college.
"Dianne has devoted her career to empowering women to make a difference in leadership, politics and public service. Her service as director of the Catt Center, her fundraising skills and her vision in creating a leadership studies program have supported and inspired countless students," said Beate Schmittmann, dean of the College of LAS.
The award will be presented during the Iowa State Alumni Association's honors and awards ceremony on Friday, Oct. 25, at the Benton Auditorium in the Scheman Building. The event is open to the public. Bystrom will also be recognized at a private dinner on Thursday, Oct. 24, hosted by the College of LAS.
"In my years at Iowa State, I was fortunate to work with talented teams at the Catt Center as well as with supportive staff and administrators in the College of Liberal Arts and Sciences. I found that Iowa State nurtured a collaborative environment, especially among the programs focused on women's issues and leadership," Bystrom said. "I thoroughly enjoyed my time at Iowa State. I'm honored to have been selected for this award and look forward to staying connected with Iowa State in retirement."
For 22 years until her retirement in 2018, Bystrom worked tirelessly to promote the Catt Center and elevate it to national prominence.
Under her tenure, two of the Catt Center's original initiatives—the Legacy of Heroines scholarship program and the Carrie Chapman Catt Prize for Research on Women and Politics—grew substantially. In addition, Bystrom launched the Archives of Women's Political Communication, an online resource dedicated to archiving women's political speeches.
Bystrom taught courses on women and politics, political campaigns, and women and leadership – and also established and directed Iowa State's Leadership Studies Program. She has contributed to 25 books as a co-author, co-editor or chapter author.
In recognition of her contribution to society, Bystrom was inducted into the Iowa Women's Hall of Fame in 2018. She was also named a Woman of Influence by the Des Moines Business Record in 2017, and received the Iowa Network for Women in Higher Education's Distinguished Leadership Award in 2016. In 2015, she received ISU's Faculty and Staff Inspiration Award.
Bystrom continues to serve as a speaker and commentator about women's issues, politics and leadership for community groups, professional organizations and the media. She currently serves as the co-president of the League of Women Voters of Nebraska, is a current member of the ISU Alumni Association, and resides in Plattsmouth, Nebraska.
Published: September 18, 2019