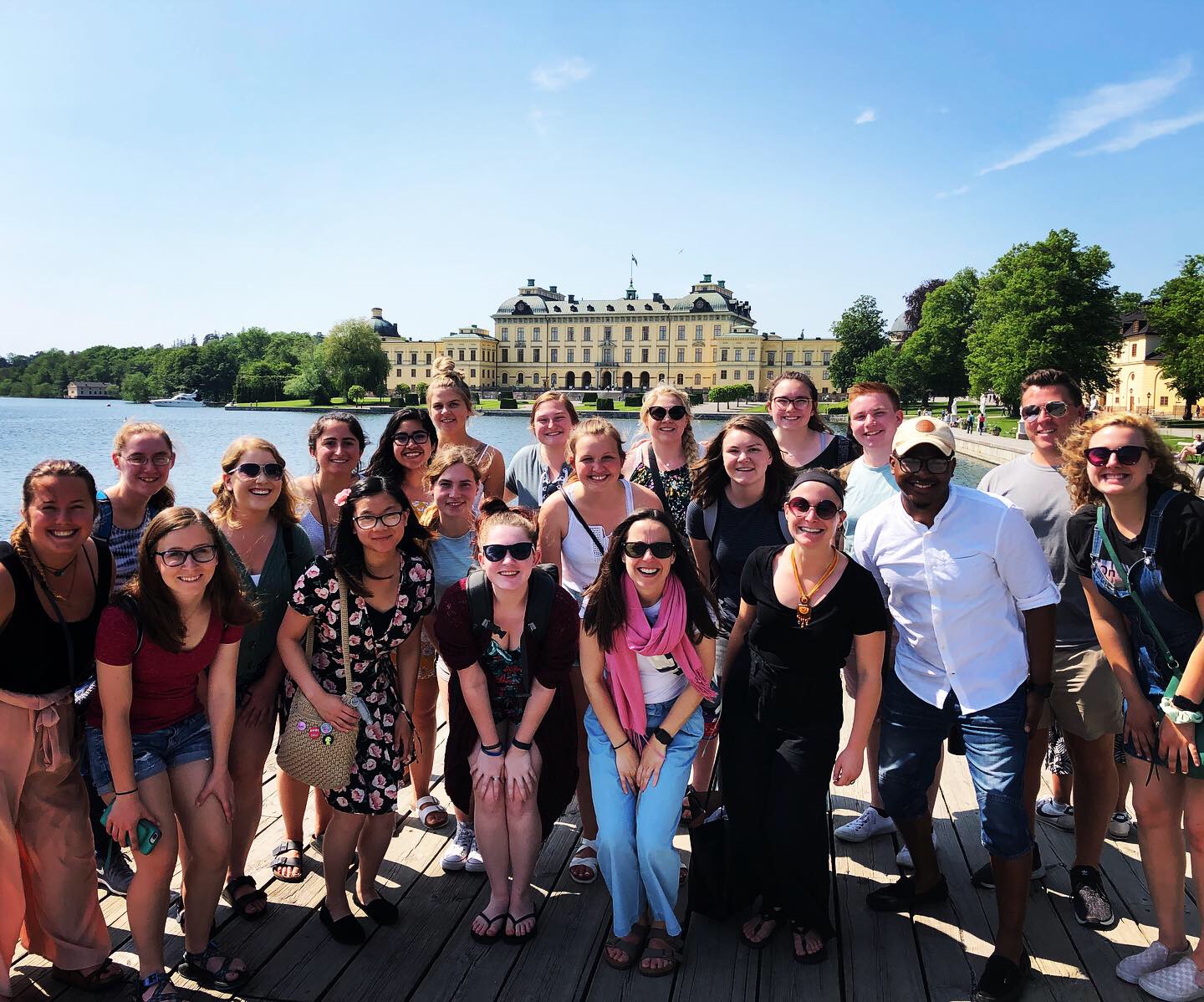 The Leadership Studies Program took its fifth annual study abroad trip to Stockholm, Sweden, May 15-June 8. This year, 19 undergraduate students took part in the program. The trip is supported by scholarships administered through the Carrie Chapman Catt Center for Women and Politics.
"Leadership is not about knowing, it is about doing," said Tony Andenoro, assistant teaching professor in leadership studies, who led the trip for the first time this year.
Andenoro noted that the trip and coursework provided students with an opportunity to build their global leadership capacity and address issues related to gender equity and inclusive thought. Two graduate teaching assistants on the trip assisted Andenoro: Katie Friesen, Ph.D. candidate in higher education, and Patricia Izbicki, Ph.D. candidate in neuroscience.
Students were enrolled in LD ST 360, "Cultural Competency and Global Leadership," and met with leaders in government, business and nonprofits in Sweden. Students blogged about their experience and what they were learning about leadership.
Students taking part in the Sweden trip were supported by the Stanley Global Leadership fund, administered by the Catt Center. The fund was created in 2014 with a gift from the late Mary Jo and Richard Stanley with the intended purpose of assisting students in a study abroad program to a country with a greater proportion of women serving in leadership roles.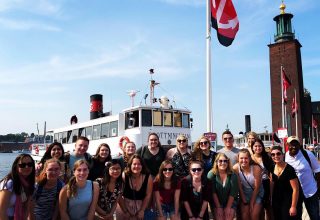 "It was amazing to see how their history, even dating all the way back to the Vikings, treated gender roles less distinctly. It influenced their culture and way of life thoroughly—for example, parental leave is offered and common for both parents," said Shelby Murray, sophomore majoring in computer engineering.
The experience of studying abroad offered a unique and meaningful experience to students.
"I think that to be a global leader you have to experience and interact with other people and places," said Natalie Beauchaine, junior majoring in advertising.
Sweden ranks third on the Global Gender Gap Report. The United States ranks 51st. Sweden's national legislature is 46% women, compared to only 24% of the U.S. Congress.
Hailey Lucas, sophomore majoring in computer engineering said, "I think this was just really eye-opening and shows how balanced their government is and how well it reflects their society. Society is 50/50, so it makes sense that the government should be as well."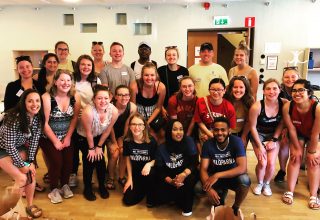 The students attending the 2019 program were: Brianna Anderson, junior in psychology; Allison Austin, freshman in software engineering; Natalie Beauchaine, junior in advertising; Isabel Bernardi, sophomore in civil engineering; Marissa Bixby, sophomore in business; Michael Chieves, senior in management; Samantha Dahl, freshman in aerospace engineering; Lauren Eliscu, freshman open-option student; Megan Gee, sophomore in software engineering; Molly Hensing, sophomore open-option student; Tianna Homan-Arndt, junior in psychology; Soren Jensen, sophomore in marketing; Anne Logan, freshman in global resource systems; McKenna Martin, freshman in mathematics; Shelby Murray, sophomore in computer engineering; Kayla Ragaller, sophomore in civil engineering; Sonia Ramirez, sophomore in chemistry; and Trenton Schmidt-Rundell, freshman in elementary education.
All 19 students received a $750 tuition waiver scholarship from the College of Liberal Arts and Sciences, and a total $18,900 in scholarships from the Stanley Global Leadership fund.
Published: July 16, 2019