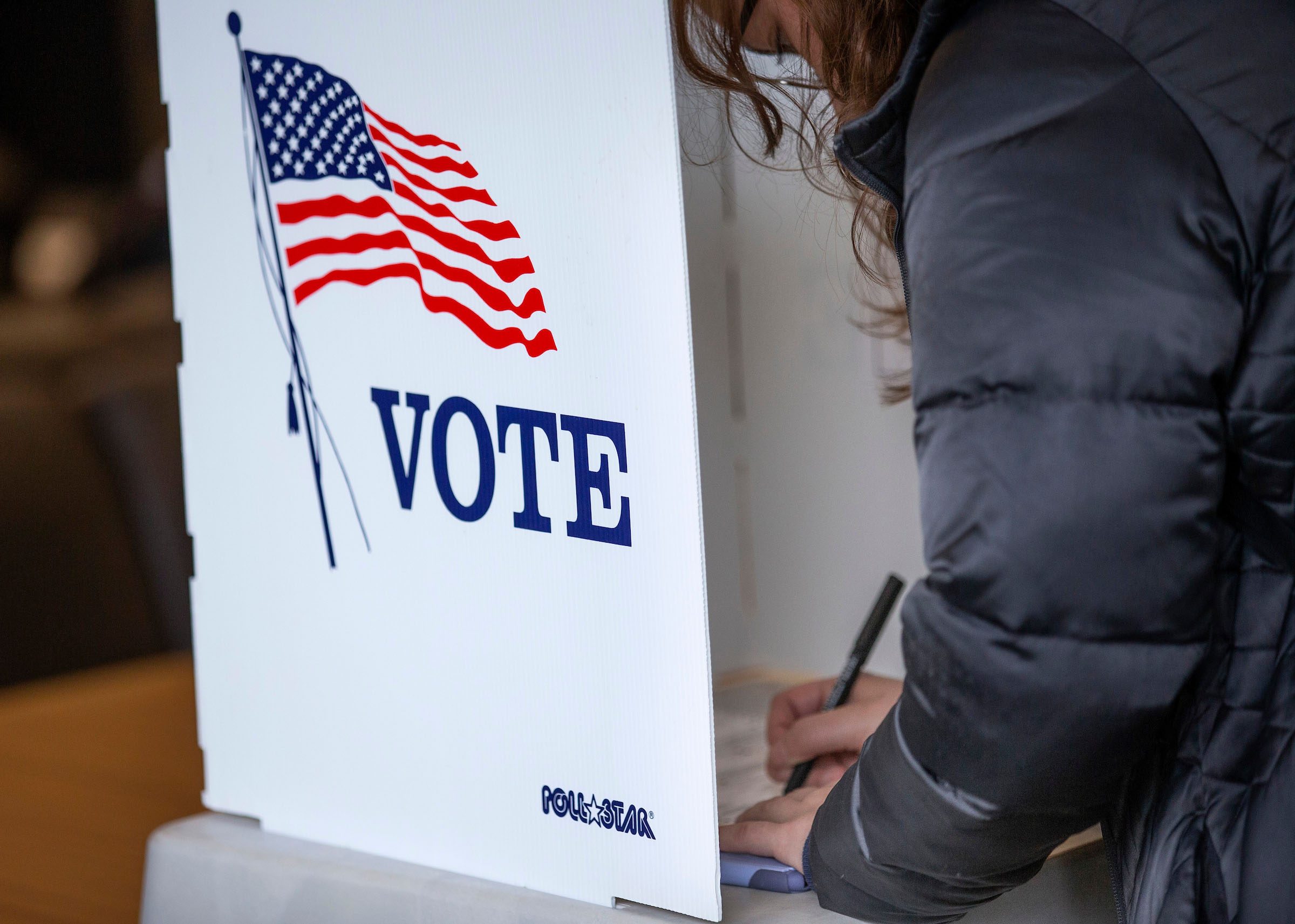 By: Kelly Winfrey
Every four years Iowa becomes a political wonderland. Candidates and news media pour into the state, but their primary destinations are not big rallies. They are usually headed to small venues like coffee shops, diners and house parties.
I moved to Iowa in 2014 to start my career at Iowa State University. I love politics and knew Iowa was a great place to be, but I had underestimated the access Iowans have to presidential candidates. I was met with stories from students about how Barack Obama visited their elementary school and how they met Mitt Romney at a Pizza Ranch—all in towns with fewer than 10,000 people. I didn't really understand until 2015 when the campaigning for the 2016 nomination took off. I could attend a speech by every candidate and shake the hands of many of them, and it required very little effort on my part.
Iowa is about retail politics—the shaking-hands-and-holding-babies type of campaigning. Successful campaigns in Iowa are about meeting Iowans, and many Iowa caucus-goers expect the opportunity to meet the candidates. This kind of campaigning is different from what most Americans are used to: television advertising, large rallies and media events.
So far, there are 23 candidates vying for the Democratic Party's nomination in 2020. If you want to see them in person, come to Iowa. The Des Moines Register's Candidate Tracker shows who will be, and has been, in Iowa. Of particular interest to me, and for this blog, are the women candidates. So far Minnesota Sen. Amy Klobuchar has held 35 events, New York Sen. Kirsten Gillibrand held 33, Massachusetts Sen. Elizabeth Warren 32, Hawaii Rep. Tulsi Gabbard 20, California Sen. Kamala Harris 17, and Marianne Williamson held 17.
Among all 23 candidates, there have been 779 candidate events (former Maryland Rep. John Delaney, who announced his candidacy in July 2017, has held 172 of those events). Ten candidates have already had over 30 events in Iowa, and we are still eight months from caucus night.
Why does this happen in Iowa? Why do Iowans have such amazing access to presidential candidates? The answer is simple. Iowa has the first-in-the-nation caucus. Iowans get the first vote in the presidential nomination process.
Being first is important. Because our country's presidential nomination process is sequential, the performance of candidates in early contests can have a disproportionate impact on the final outcome. Doing well, or better than expected, in Iowa can give candidates momentum that helps in fundraising, media coverage, and in later primaries and caucuses. On the other hand, a poor performance can lead to a fundraising drought, unfavorable or decreased media coverage and a perception among later primary voters that a candidate is not viable.
The Iowa Caucus serves to narrow the field, which is particularly important when there are a large number of candidates competing for the nomination. In 2016 the Republican Party had 17 candidates competing for the nomination. Five candidates polled poorly in Iowa and New Hampshire and exited before Iowans even caucused. Three more candidates exited immediately following poor performances in the Iowa Caucus, and another three exited after New Hampshire. The outcomes in Iowa and New Hampshire, which is the second test and first primary, serve to drastically narrow the field. In 2016 the Republican field went from 17 to six after New Hampshire.
This is not to say that Iowa has a great record of choosing the eventual nominees or president. In 1972 the Iowa Democratic Party moved its caucus from early spring to January, giving Iowa Democrats the first vote in the nominating process. Since then the Democratic winner has become the nominee in seven of nine contested races, but only two have won the presidency (Carter and Obama).
In 1976 the Republican Party of Iowa moved its caucus to align with the Democratic caucus. Of the contested races since then, the Iowa winner won the nomination in only two of six races, and only George W. Bush went on to win the presidency.
While winning Iowa does not mean a candidate will win the nomination or the presidency in 2020, a strong performance is essential. With 23 candidates running in this cycle, Iowa will play an important role in narrowing the field. States with later primaries, particularly after Super Tuesday, will not select from such a long list of candidates.
Of particular interest to us at the Carrie Chapman Catt Center for Women and Politics are the number of women campaigning in Iowa. We have six women running, and all have visited Iowa. This is itself a record and rare opportunity to examine gender dynamics in the Iowa Caucus. Never before have multiple women competed in the same cycle for a major party's nomination.
Because it has been a relatively rare occurrence, it's hard to draw conclusions about how women candidates fare in Iowa. Clinton showed in 2016 that a woman can come in first (she won 49.9% of votes), at least in the Democratic Party, but her 2008 and 2016 races are the only tests on the Democratic side. In 2008, early polling and expectations were that Iowa would easily go to Clinton. But on caucus night she came in third, and Obama had a surprising first-place victory that helped propel him to the presidency.
In 2016 Republican Carly Fiorina won only 1.9% of votes, tying for seventh place with John Kasich and exiting the race after New Hampshire. In 2012 Republican Michelle Bachmann came in sixth place with 5%.
Democrats Carol Mosely Braun (2004) and Patricia Schroeder (1988) and Republican Elizabeth Dole campaigned for their party's nomination but dropped out of the race before the Iowa caucuses.
How will the six Democratic women do in the 2020 caucuses? It's impossible to know at this point. A recent poll put Biden and Sanders at the front of the pack in Iowa, each with 24% of the vote. Elizabeth Warren came in at 12%, Kamala Harris with 10% and Amy Klobuchar with 2%. Gillibrand, Gabbard and Williamson polled at 1% or less. However, these numbers mean little this far out. All the candidates will spend a lot more time in Iowa over the next eight months, and early polling rarely predicts winners.
Stay tuned as we follow candidates and examine the gender dynamics as they unfold across Iowa.
If you're interested in learning more about the Iowa Caucus, here are some great resources:
The Des Moines Register – Iowa Caucuses
The Des Moines Register – Caucus History
Iowa Public Television – History of the Iowa Caucus
Iowa Democratic Party – Caucus Information
Republican Party of Iowa – Caucus Information
---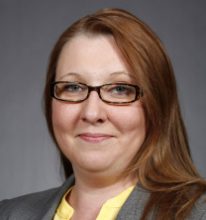 Kelly Winfrey is an assistant professor in the Greenlee School of Journalism and Communication at Iowa State University and serves as the coordinator of research and outreach for the Carrie Chapman Catt Center for Women and Politics. She also serves as faculty for the Leadership Studies Program. Her peer-reviewed journal articles and book chapters focus on topics such as gender identification in young voters, the effects of gender in presidential and U.S. Senate campaigns, perceptions of candidate image by debate viewers, online self-presentation strategies of political candidates, campaign coverage of Hillary Clinton and Sarah Palin in 2008, and the content and effects of presidential campaign television ads. Her new book, "Understanding How Women Vote: Gender Identity and Political Choices," was published in November 2018. She earned her Ph.D. in communication studies from the University of Kansas.
Published: June 3, 2019