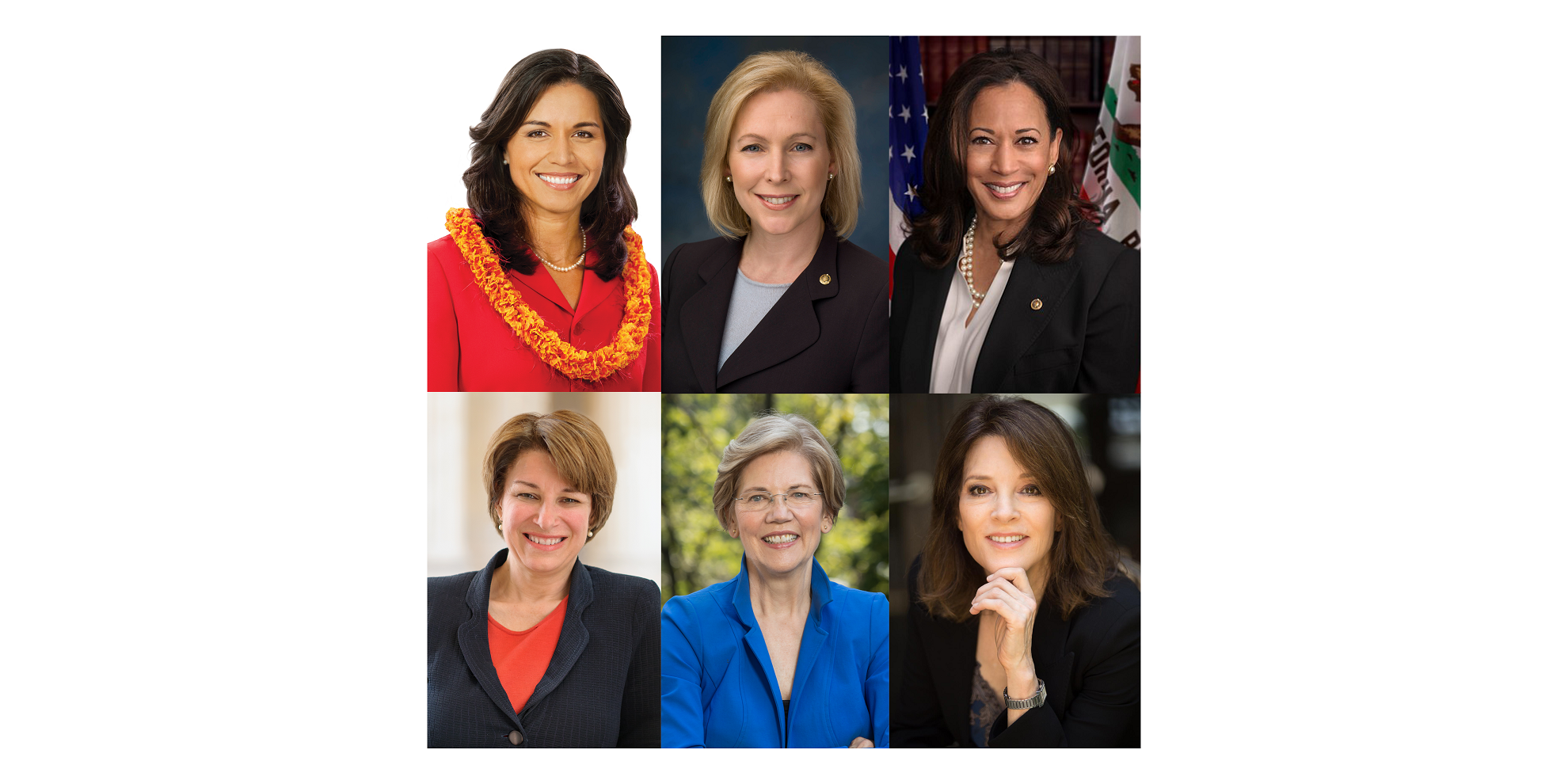 Out of 166 million women and girls who live in the United States, not a single one of them has been elected president.
In 2016, one woman came close. So very close. In 2020, six women are giving it a try.
Six women are among the 25 declared candidates for the presidency, a field that includes 23 Democrats and two Republicans. At 24% of the entire field, these women approximate the percentage of women in the U.S. Congress (23.7%) and in state legislatures (29%).
Yet one factor that sets this election apart is that so many women are vying for their party's nomination. In 1972, Representatives Shirley Chisholm, Patsy Mink and Bella Abzug campaigned for the Democratic nomination; 2016 was the first election year that saw a woman candidate competing in each major party's primaries. Otherwise, the field of presidential candidates has had only one woman candidate—or none. Those few election years that featured a lone woman, the question "how does a woman run for president?" was an easy one to answer: It's how Margaret—or Elizabeth, Carly, Michele, Carole, Patricia or Hillary—does it.
Running as the lone woman in a field of men brings both advantages and disadvantages. For instance, a woman will stand out in a crowd of men merely by the fact that she is a woman. Some women, strategically, used bright colors to further set themselves apart from their male opponents. Remember Carly Fiorina's red dress or Hillary Clinton's vibrant jackets in the early debates? Meanwhile, their male opponents, by contrast, were dressed in the politician's unofficial uniform: dark suit, a white shirt and a red or blue tie. What will the debate stage look like when there are multiple women standing behind podiums?
Likewise, voters often have positive stereotypes of women political candidates, considering them to be honest, empathetic, and willing to find solutions to problems. Their uniqueness and presumed outsider status are also assets.
At the same time, women presidential candidates have faced significant disadvantages. They are less likely to receive media coverage and less coverage of their issues. Their credentials and their ability to command respect on the world stage were often questioned.
This year may be different. Four of the six women running for president are sitting United States Senators (Gillibrand, Harris, Klobuchar and Warren), placing them in one of the traditional pipelines to the presidency. It also makes them Washington "insiders," indisputably. Similarly, Rep. Tulsi Gabbard is a veteran who brings that experience to the table. These women will show us that there is not just one way for a woman to run for president, but diverse approaches.
They will also encounter gendered expectations and implicit biases. Just as Secretary Clinton was advised to "smile more" and "stop shouting," voters and commentators will no doubt have similar advice or admonitions for these women candidates, especially if any of them break out of the pack.
At the same time, running against women poses a challenge for the male candidates. They have to distinguish themselves in a vast field of candidates without encountering charges of sexism. Remember Sen. Sanders' statement that Secretary Hillary Clinton was "not qualified" to be president—a claim he later had to walk back? Expect more such missteps as the caucuses approach.
Mayor Pete Buttigieg, as the first openly gay presidential candidate, who campaigns from time to time with his husband, Chasen, offers another set of interesting gender dynamics to the race.
We will use our perch here in Iowa to attend presidential candidate events, listen to their speeches, interact with the audience members, interview campaign staff and operatives, and ask questions. We will begin with biweekly posts and increase in frequency as the caucus date approaches. Of course, we will also post commentary as breaking news requires. Finally, we will invite practitioners, scholars, and other observers to lend their insights as well in the next eight months.
Watch this space as we, and the candidates, are Navigating Gender in Iowa.
---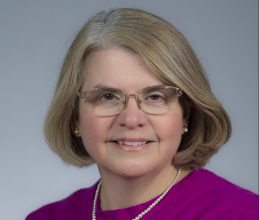 Karen M. Kedrowski is the director of the Carrie Chapman Catt Center for Women and Politics at Iowa State University. Kedrowski previously served as the executive director of the John C. West Forum on Politics and Policy at Winthrop University where she also taught in the political science department and researched breastfeeding policy and breast cancer activism. She received her Ph.D. from the University of Oklahoma.
Published: June 3, 2019