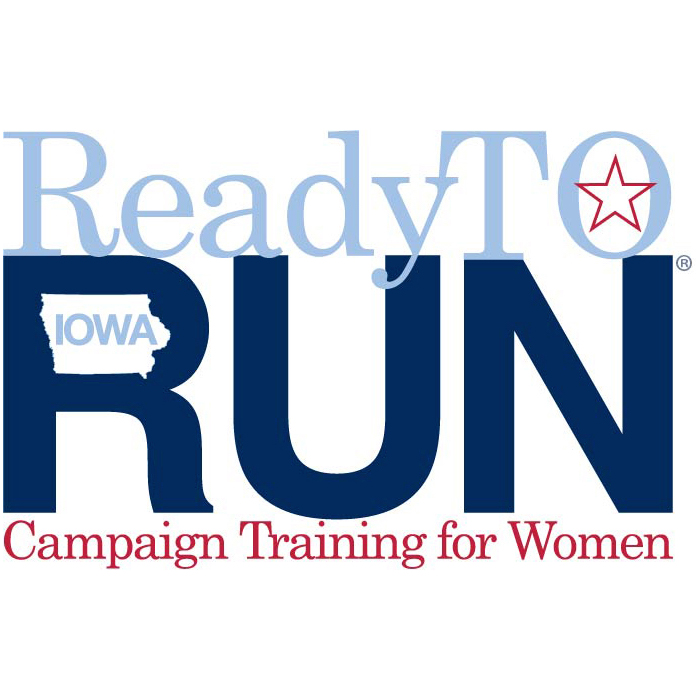 The 2019 Ready to Run® Iowa six-part workshop series kicked off Feb. 15 and continues March 29.
Register for the March 29, 2019, workshops here.
On Feb. 15, the first two workshops focused on how to get started in Iowa politics and how to launch a campaign. Participants were able to hear from three graduates of past Ready to Run Iowa trainings: Sen. Chris Cournoyer, Rep. Karin Derry and Ames Community School Board member Monic Behnken.
"We had an amazing group of inspiring speakers, and it was especially nice to hear advice from our graduates," said Kelly Winfrey, assistant professor in journalism, research and outreach coordinator for the Catt Center and Ready to Run organizer. "What is really encouraging is that 78 percent of our February participants reported they plan to run for office in the near future, and 90 percent say they plan to apply for a government board."
The Ready to Run® Iowa program is focused on encouraging all women to be involved in politics and government, regardless of political party.
"Thank you for making this not focused on party. It was refreshing to see so many of us have so much in common despite different parties," wrote one attendee in the survey sent to all February participants.
The March 29 workshops will discuss fundraising and campaign messaging. Workshops run from 9 a.m. to noon with a networking lunch provided. The afternoon workshop will run from 1:15-4:30 p.m. Registration for each workshop is $25, which includes all materials, lunch and parking in the Memorial Union ramp for the March workshops. People can register separately for as many workshops as they wish to attend.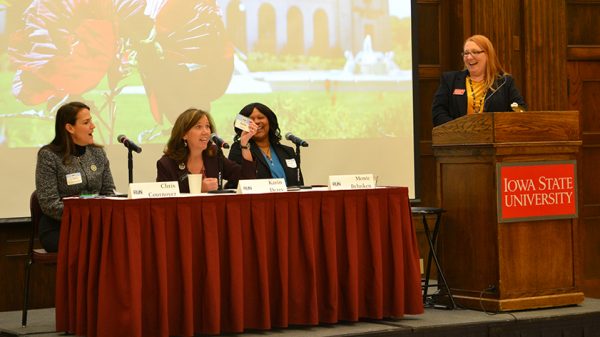 Speakers at the March 29 workshops will include: Megan Tooker, executive director and legal counsel for the Iowa Ethics and Campaign Disclosure Board; Nancy Fett, 2018 candidate for Iowa House district 57; Jessica Vanden Berg, partner at Maverick Strategies + Mail; Amber Corrieri, member of the Ames City Council; and Nancy Humbles, president of the Cedar Rapids Board of Education.
Workshops on April 19 will cover strategies for communicating with voters through door-knocking, speeches, on camera and online. For more information on the 2019 program, visit the Ready to Run® Iowa website.
In an effort to increase the number of women in elected and appointed political office, the Catt Center has offered the Ready to Run® Iowa program every other year since 2007. This nonpartisan program prepares women to run for elected office, serve in appointed office or become more involved in community leadership by teaching them about Iowa politics, fundraising, communicating with voters and working with the media.
The Ready to Run® Iowa program is designed to prepare women to run for office as well as serve in appointed positions. Presenters include public officials, former candidates, campaign strategists and journalists.
The 2019 program is sponsored by the Ames Chamber of Commerce, Dianne and Keith Bystrom of Plattsmouth, Nebraska, the League of Women Voters of Ames and Story County, former Lt. Gov. of Iowa Sally Pederson of Des Moines, Iowa, Amy Slagell of Ames, Iowa, and the late Richard and Mary Jo Stanley. Their sponsorships provide the funds necessary to keep registration costs low.
Since the Catt Center began offering Ready to Run® Iowa in 2007, more than 430 women and men have participated in the program. The program has also proven successful as demonstrated by the 13 women who ran for state and national office in 2018. Many other past participants serve in elected and appointed positions at the state, county and local levels.
If you would like to be added to the Ready to Run® Iowa mailing list, please email the Catt Center at cattcntr@iastate.edu.
Published: March 11, 2019