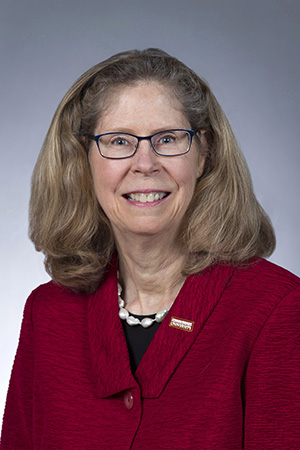 The Carrie Chapman Catt Center for Women and Politics is co-sponsoring an event at the Ames Public Library in September.
On Sept. 27, Iowa State University President Wendy Wintersteen will present "Working My Way Up the Ranks" at the Ames Public Library at 7 p.m. She will speak about what the university offers in terms of attracting women to Iowa State and about her experiences on becoming the first female president of Iowa State.
This event is free and open to the public. Other co-sponsors include the Ames Public Library, the American Association of University Women of Ames, the Iowa State University Library and the League of Women Voters of Ames and Story County.
Wintersteen's installation as the sixteenth president of Iowa State University will be held Sept. 21 at 10:15 a.m. in Stephens Auditorium, 1900 Center Drive, Ames, IA. The ceremony will be live streamed at www.iastate.edu for those who cannot attend in person.
Published: September 17, 2018