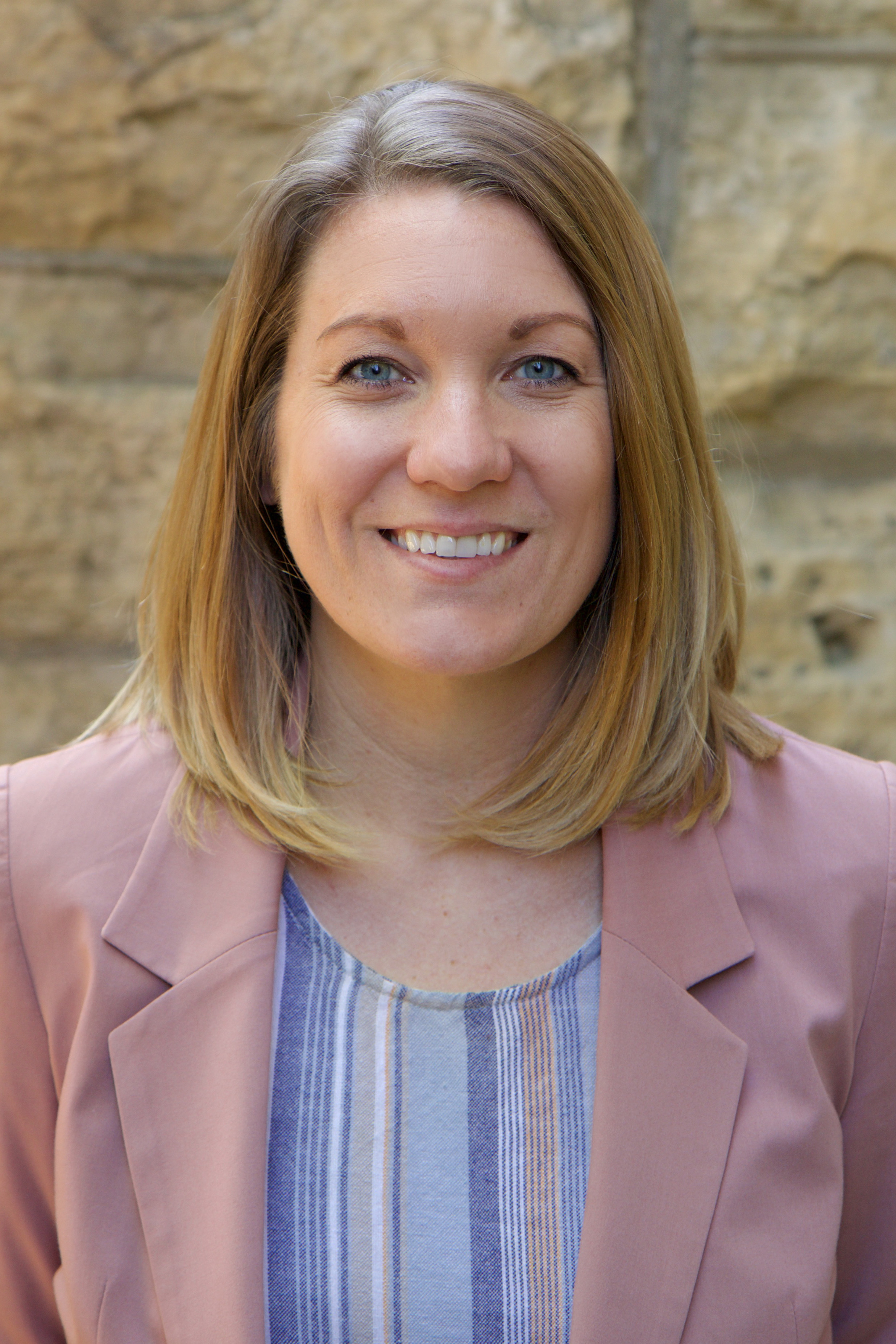 Amber Manning-Ouellette, a lecturer with Iowa State's Leadership Studies Program for the past three years, has accepted a tenure-track faculty position as an assistant professor of higher education and student affairs at Oklahoma State University beginning in the fall 2018 semester.
Manning-Ouellette earned a Ph.D. in educational administration and higher education with a graduate certificate in women, gender and sexuality studies from Southern Illinois University-Carbondale in May 2015. She joined the faculty of the Leadership Studies Program at Iowa State in August 2015.
"In her three years at Iowa State, Dr. Manning-Ouellette has contributed greatly to the Leadership Studies Program, particularly in the areas of service-learning, study abroad and program assessment, " said Dianne Bystrom, who established the leadership studies certificate and minor in her role as director of the Carrie Chapman Catt Center for Women and Politics. The Catt Center developed and has coordinated Iowa State's interdisciplinary Leadership Studies Program since it was established in September 2008.
During her tenure at Iowa State, Manning-Ouellette has taught nearly every course in the leadership studies curriculum: LD ST 122, "Leading with Purpose"; LD ST 270, "Campus Leadership Development"; LD ST 322, "Leadership Styles and Strategies in a Diverse Society"; LD ST/W S 333, "Women and Leadership"; and LD ST 422, "Leadership Capstone Seminar: Theory to Practice." She has taught both face-to-face and online sections of several of the courses, and significantly expanded the service-learning component of LD ST 270.
In addition to teaching, Manning-Ouellette served as the primary adviser for students in the Leadership Studies Program in 2016-2017. She directed the Global Leadership Study Abroad Program from fall 2016 to spring 2018, teaching courses in Sweden in the summers of 2016 and 2017. In 2017-2018, she also led an extensive assessment of the Leadership Studies Program. This summer, Manning-Ouellette is teaching online sections of LD ST 322 and LD ST/W S 333.
At Oklahoma State, Manning-Ouellette will coordinate the College Student Development Master's Program, teach and continue her research. She also recently accepted a position to serve on the board of the African International Foundation for Educational Excellence, an organization that works to improve educational standards in rural villages in Kenya.
"I leave Iowa State knowing that I've contributed much to the growing Leadership Studies Program and have found joy in watching my students develop in their leadership capacity. I will miss the students very much but look forward to seeing the paths they take in their leadership journey," Manning-Ouellette said.
Manning-Ouellette earned a Master of Science in counselor education and a Bachelor of Arts in psychology, both from SIU-Carbondale. Her doctoral dissertation examined how first-year women understand, navigate and reflect on their sexual experiences during college. Her research interests include college student sexuality, leadership and learning, identity development, sexual violence and education, college student development, gender/diversity issues, and first-year student transition and retention assessment. She has presented her research at numerous national conferences such as Student Affairs Administrators in Higher Education, the Association for the Study of Higher Education, the Association of Leadership Educators, and the International Leadership Association. She has authored a number of articles and book chapters on topics such as leadership and service learning, student learning in online versus traditional courses, health care reform and higher education, and strategies for finding and sustaining voices in leadership for women in STEM fields.
Manning-Ouellette's teaching, research and service have been recognized with numerous awards. She is the recipient of the 2016 American College Personnel Association first-year experience grant for her research on women in STEM and service-learning. In 2017, she received the Gender and Sexuality Equity Research Award and the Wilbur L. Layton Faculty Recognition Award at Iowa State University. In 2018, she was the recipient of the Excellence in Undergraduate Teaching by a Lecturer Award from Iowa State's Department of Psychology.
"I am grateful for serving as a faculty member in the Leadership Studies Program. It has allowed me to strengthen my voice as a scholar, improve my teaching methods, and work with some great colleagues. I will be successful in my new role because of my experience at Iowa State," said Manning-Ouellette.
The Leadership Studies Program is hiring a new lecturer to begin teaching and administrative duties in fall 2018. Julie Snyder-Yuly and Tara Widner, who both joined the Leadership Studies Program as lecturers in August 2016, will continue with the program. Beginning in fall 2018, the Leadership Studies Program will not be coordinated by the Catt Center. It will have an interim director in fall 2018 while the College of Liberal Arts and Sciences conducts a search for a director.
Published: July 16, 2018