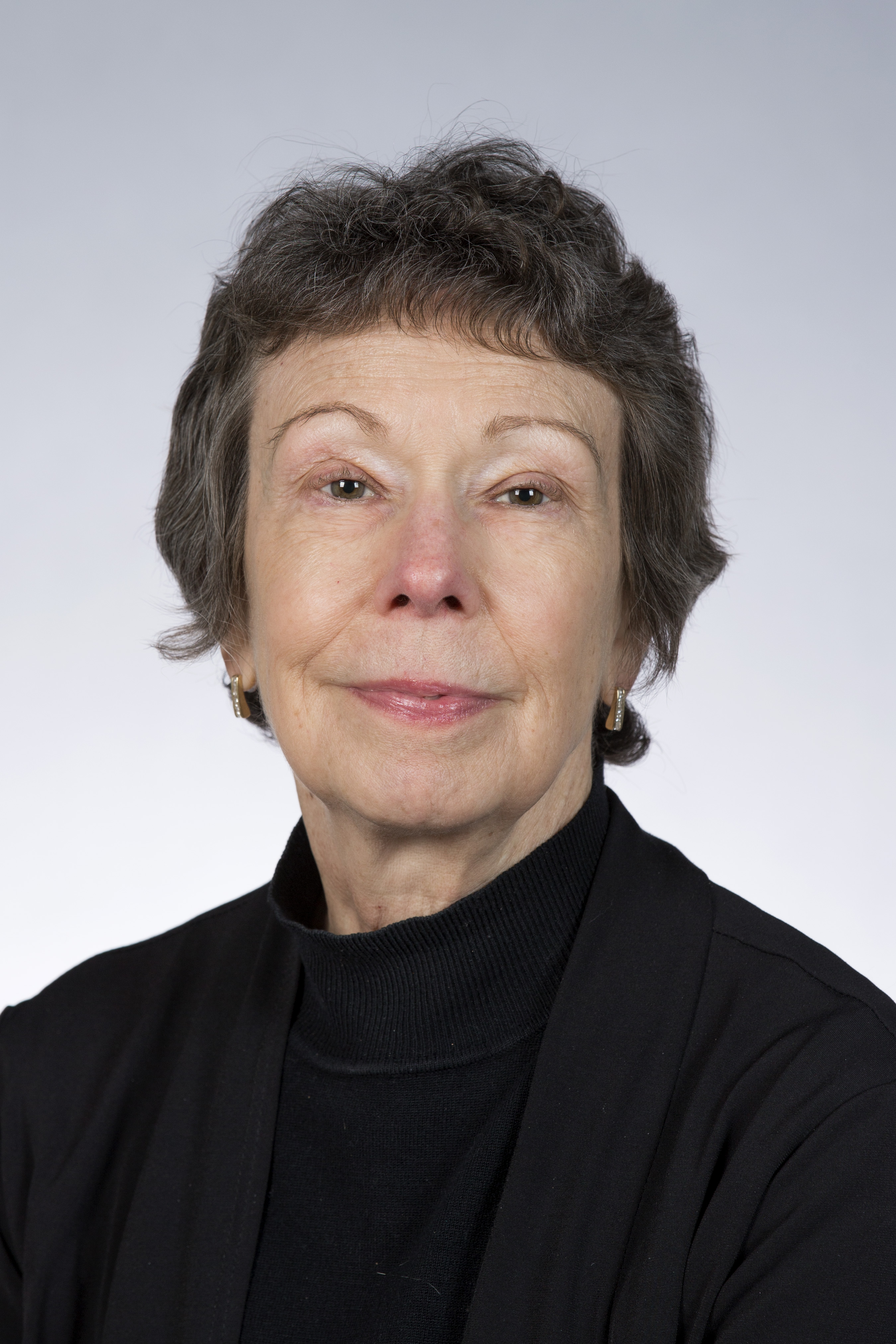 Dr. Claire Andreasen of Ames, Iowa – a veterinarian who currently serves as professor in the Department of Veterinary Pathology and the director of One Health at Iowa State University's College of Veterinary Medicine – has endowed a new Legacy of Heroines scholarship through the Carrie Chapman Catt Center for Women and Politics.
The Claire B. Andreasen Legacy of Heroines scholarship will be awarded for the first time during the 2018-19 academic year to two students interested in animal health. Recipients also must demonstrate leadership skills and/or an advocacy for issues important to women and other underrepresented groups. In awarding the scholarships, preference will be given to students with financial need who are enrolled in the College of Agriculture and Life Sciences with an interest in attending the Iowa State College of Veterinary Medicine. The one-year scholarship is renewable for additional years if the recipients continue to meet the criteria of the award.
Andreasen became aware of the Legacy of Heroines program through her participation in Catt Center events, including the visits of the Mary Louise Smith Chair in Women and Politics, where she met scholarship recipients as well as donors.
"The Catt Center's student scholarship recipients have impressed me with their broad knowledge of local, national and global policies and their desire to make a positive impact," she said. "Meeting other scholarship supporters also has been inspirational."
By supporting the Legacy of Heroines scholarship program, Andreasen hopes to help students become change agents. "Our students often are focused on their specific careers, and these scholarships provide opportunities to engage across disciplines and learn and support leadership goals and policy engagement to advance women and those who are underrepresented, especially, to have multi-faceted voices at the table," she said.
Andreasen joined the Iowa State faculty in 1996 and from 2010-16 served as the associate dean for academic and student affairs at the College of Veterinary Medicine. Her almost 22 years on campus has shown her how much dedication is needed for veterinary students to succeed academically.
"The curriculum is very busy, so I want to give students these opportunities in their undergraduate studies so they can bring their knowledge with them to veterinary college," she said. "Students in the Legacy of Heroines program will be in a community of learners in leadership who are interested in making a difference in their profession through policy and political engagement."
The Legacy of Heroines scholarship program aims to provide supplemental leadership and mentoring activities throughout the year in addition to the selected students' chosen fields of study. With the Andreasen scholarships, the Catt Center will award 27 donor-funded scholarships for the 2018-19 school year, chosen from 154 applicants.
"We have a great need for student scholarships at Iowa State University, and we thank Claire for her generosity," said Dianne Bystrom, director of the Catt Center. "We value a diversity of majors in our Legacy of Heroines program, and these are the first scholarships focused on students interested in animal health and veterinary medicine."
Andreasen credits her upbringing in a small Texas town for exposing her to visionary leaders from multiple races – Caucasian, Latino/Latina, Asian and African-American – during the 1960s as well as role models and mentors from a variety of races, cultures, gender orientations and socioeconomic backgrounds who have supported and encouraged her.
"That diversity has helped me throughout my life and career. I wish that everyone could experience that type of community, and the Catt Center can facilitate that understanding," she said.
Andreasen hopes that students who receive the Andreasen scholarship have opportunities to advance their knowledge as future leaders in how public service and the political process are important to positively impact animal and human health, the environment, and many aspects of our well-being.
"In veterinary medicine, we have a student body that is primarily women, but there is still a lack of women leaders in our profession, especially in academics, business, government and in the numerous organizations within the field," she said. "Women and underrepresented individuals are critical to the future progress and success of our profession. Our profession needs advocates and an understanding to assist leadership development, provide needed policies and serve in communities."
In addition to the Catt Center, Andreasen has provided support to various Iowa State University entities. She was selected as one of 12 women to be recognized on the Catt Center's 2013 Women Impacting ISU calendar for her outstanding work to help others achieve their potential through mentoring and leading by example.
Published: March 6, 2018