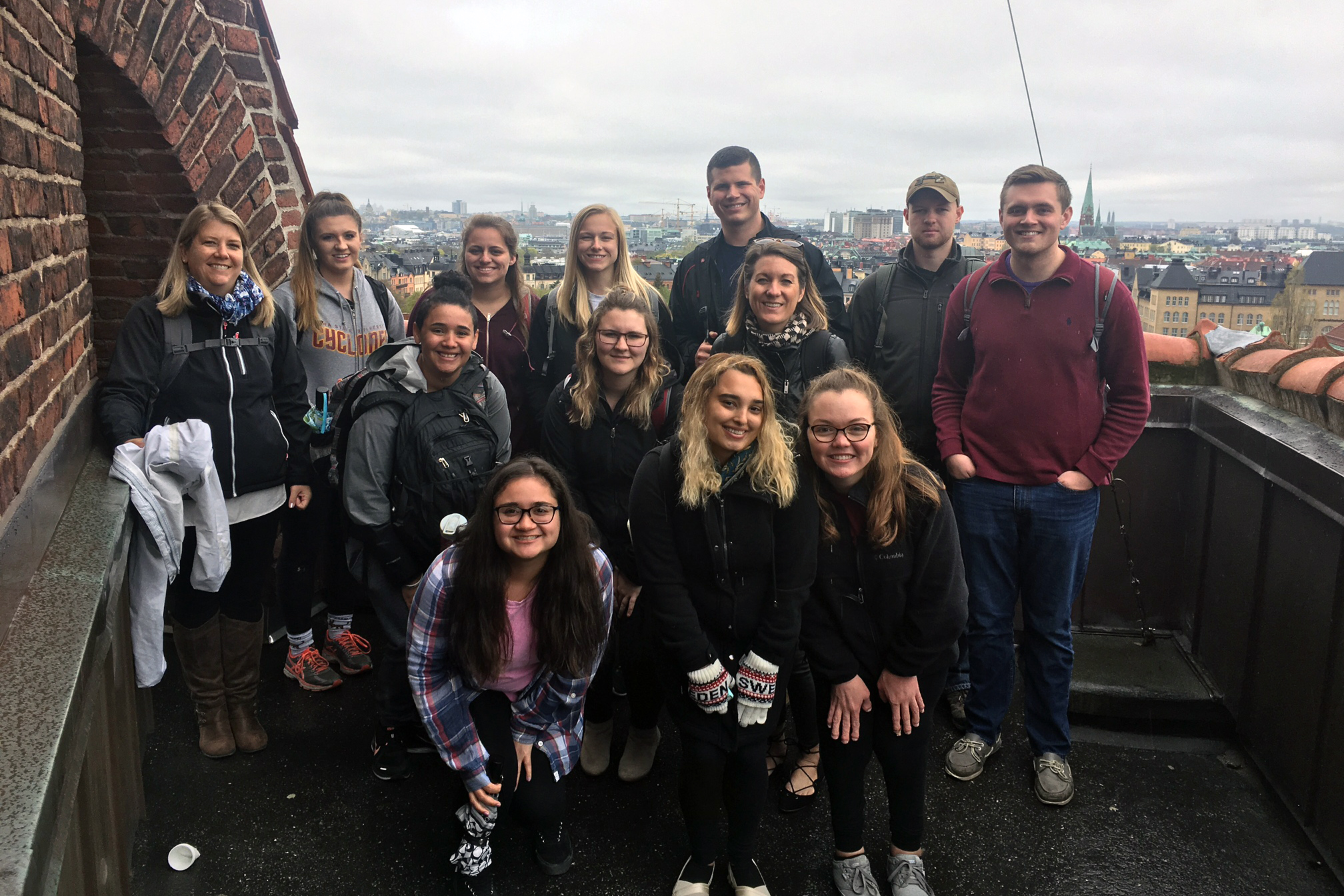 From May 9 to June 3, 11 Iowa State University students and two lecturers participated in a study abroad program in which they took two leadership studies courses and explored the history, politics and culture of Sweden.
While in Stockholm, the students were enrolled in two leadership studies courses – LD ST 370x, "Special Topics in Leadership Studies: Exploring Global Leadership Perspectives," and LD ST/W S 333, "Women and Leadership," taught by Tara Widner-Edberg and Amber Manning-Ouellette, who are both lecturers in leadership studies at Iowa State.
The global leadership section of the LD ST 370x special topics course was designed specifically for the study abroad experience. As part of the course this year, students completed the Intercultural Development Inventory, a tool used to assess cultural competence that gives the students an idea of where their competency lies on the spectrum as well as tools to continue to improve their cultural competency.
Classroom instruction was held on the campuses of Stockholm University, a large public institution of higher education, and KTH Royal Institute of Technology, one of Europe's leading technical and engineering universities. The Iowa State students interacted with Stockholm and KTH university students, faculty and staff during their visit.
The students learned about Swedish politics, history and culture by visiting such locations as the Vasa Museum, Skansen open air museum, Royal Palace, Nordic History Museum, Parliament, Nobel Museum, Stockholm City Hall, Drottningholm Palace and Taste of Stockholm. The group also toured Uppsala University, which was founded in 1477, and the university's library, founded in 1620.
During their stay, the students visited several non-profit organizations, including Fatta, an organization fighting against sexual violence, and volunteered at Individuell Människohjälp, an NGO focused on the integration of immigrants in Sweden.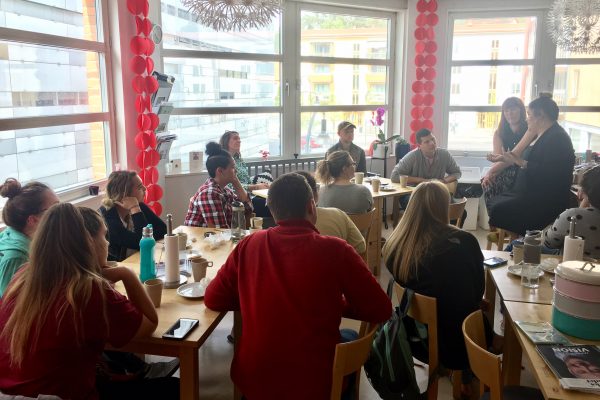 "We toured Individuell Människohjälp's facilities, worked with individuals at language cafés and helped tutor children," said Manning-Ouellette, who coordinates the global leadership study abroad program. "Iowa State students were able to see how an NGO is run and make personal connections with participants, children and staff. Overall, the experience was eye-opening and showcased how societal change is integral to global success," she said.
"Watching the students think globally and intentionally develop their cultural competency through our volunteer work with refugees through IM in Sweden was truly rewarding," Widner-Edberg added. "Some of these students had never seen an ocean, flown, or been out of the country – it was truly an eye-opening experience for all the participants."
The students selected for the trip represented majors in five colleges: Agriculture and Life Sciences, Business, Design, Engineering, and Liberal Arts and Sciences, and ranged from sophomores to seniors. Four of the 11 students are also enrolled in ISU's Leadership Studies Program, which is coordinated by the Carrie Chapman Catt Center for Women and Politics.
The students participating in the 2017 global leadership study abroad program were: Brandon Bailey, senior in sociology; Levi Bruns, junior in mechanical engineering; Megan Kemp, senior in agronomy and global resource systems; Lauren Kinney, junior in political science and international studies; Caeona Krivolavy, senior in child, adult and family services; Katie McCarville, sophomore in anthropology; Elizabeth Settles, senior in communication studies; Margaret Standish, senior in chemistry; Tyler Sward, junior in supply chain management; Brittany Tucker, senior in animal science; and Brittni Wendling, junior in public relations.
"I'm beyond thankful to have gained this international learning experience and to have immersed myself in a culture different from my own," Wendling said. "I've learned so much about the state of women's leadership and the importance of intercultural competency."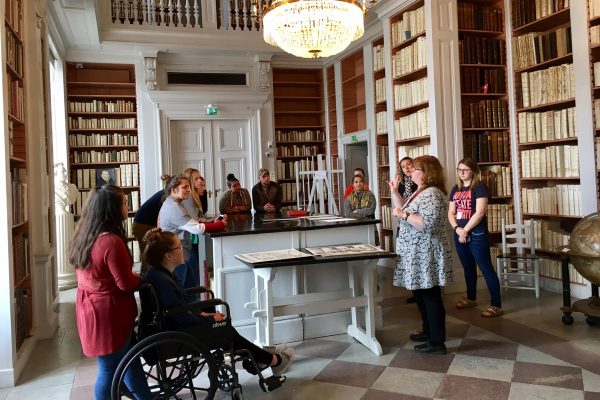 All 11 students in the program received a $625 tuition waiver scholarship from the College of Liberal Arts and Sciences. In addition, the students received scholarships totaling $13,000 from the Stanley Global Leaders fund supported by Mary Jo and Richard Stanley of Muscatine, Iowa.
"I learned so many things about other cultures while I was in Sweden, and I had many of my ideas and perceptions of other cultures and countries challenged and changed," Bruns said. "This has provided me with insight in how to look at issues from many different sides and has also helped me in becoming more adaptable, both characteristics I find to be very important in being a good leader."
Published: July 18, 2017