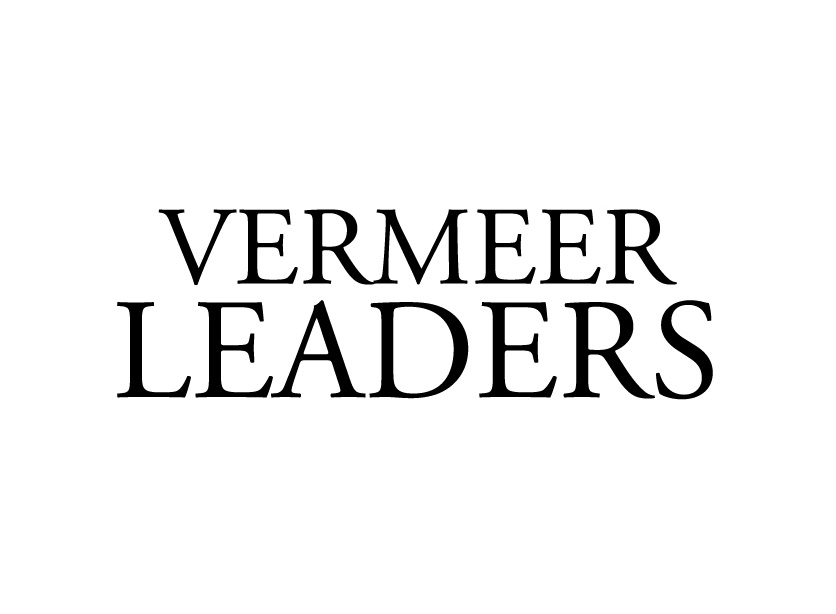 In March, 20 Iowa State University students were selected to participate in the third year of the Vermeer International Leadership Program. This unique leadership program takes students beyond the classroom to better understand global challenges and the impact for international corporations.
The VILP offers a year-long, in-depth leadership experience focused on the fields of engineering, business and agriculture. Students in the 20-member cohort take two courses together – LD ST 322, "Leadership Styles and Strategies in a Diverse Society," and LD ST 370x, "Global Leadership" – and travel while studying leadership in multi-national companies.
Launched in fall 2015, the program is sponsored by the Vermeer Corp., a global industrial and agricultural equipment company. It is coordinated through the Carrie Chapman Catt Center for Women and Politics, which facilitates Iowa State's Leadership Studies Program.
The 20 students selected for the 2017-2018 academic year cohort will identify and research a global challenge as part of their leadership courses and travel to Vermeer headquarters in Pella to interview employees. They will also spend a week at the Vermeer Europe, Middle East and Africa facility in the Netherlands over Iowa State's 2018 spring break.
"The partnership between Vermeer and the Leadership Studies Program has already given two groups of Iowa State students valuable opportunities to study real-world leadership challenges in an international corporation," said Tara Widner-Edberg, lecturer in leadership studies and faculty coordinator of the program. "I'm excited to help continue this partnership into its third year with this selection of outstanding students."
A new cohort of students will participate every year over the four years of the program. All full-time Iowa State students are eligible to apply. Students are selected through an application and interview process, with priority given to students who have an interest in engineering, business or agriculture with at least two academic years left in their plan of study.
The 2017-2018 cohort of 20 students, who were selected from 89 applications, are:
Ihssan Ait Boucherbil, sophomore in chemistry, from Plainfield, Ill.
Michael Barr, junior in agricultural business, from Kellogg, Iowa.
Seth Bolen, sophomore in mechanical engineering, from Clinton, Iowa.
Shawn Goetz, first-year student in mechanical engineering, from Rochester, Minn.
Dillon Goken, junior in mechanical engineering, from Waterloo, Iowa.
Brandon Hanson, junior in agricultural business and international agriculture, from Iowa Falls, Iowa.
Annie Hingtgen, first-year student in criminal justice studies and political science, from Dubuque, Iowa.
Jacob Lawfer, sophomore in agricultural systems technology, from Stockton, Ill.
Jacqueline Lawler, junior in supply chain management, from Ogden, Iowa.
John Murphy, first-year student in speech communication with a leadership studies certificate, from Brookfield, Wis.
Kathleen O'Haire, first-year student in animal science, from Belvidere, Ill.
Apichaya Pipatkittikul, first-year student in pre-business with a Chinese minor, from Thailand.
Phaedra Lipsey, junior in global resource systems, from Ames, Iowa.
Smruthi Sandhanam, first-year student in computer engineering, from Cedar Rapids, Iowa.
Hunter Sandness, first-year student in supply chain management, from Prior Lake, Minn.
Shelby Soper, sophomore in agriculture and society, from Adair, Iowa.
Jaclyn Stiller, sophomore in industrial engineering, from Rochester, Minn.
Trent Westhoff, junior in animal science, from Dyersville, Iowa.
Ryan Wichhart, senior in agricultural engineering, from Pella, Iowa.
Ziqing Ye, first-year student in pre-business, from China.
"Congratulations to the students selected for the 2017-2018 academic year," said Jason Andringa, president and CEO of Vermeer Corp. "This program is an exciting opportunity for future leaders to help make an impact in the state of Iowa and beyond. We are excited to be a part of their personal development."
Vermeer's financial support for the program provides each student selected with a travel stipend for their international experience; a $2,000 academic year scholarship; and a variety of leadership opportunities including retreats, workshops, and networking with Vermeer and Iowa State leaders.
Published: May 8, 2017