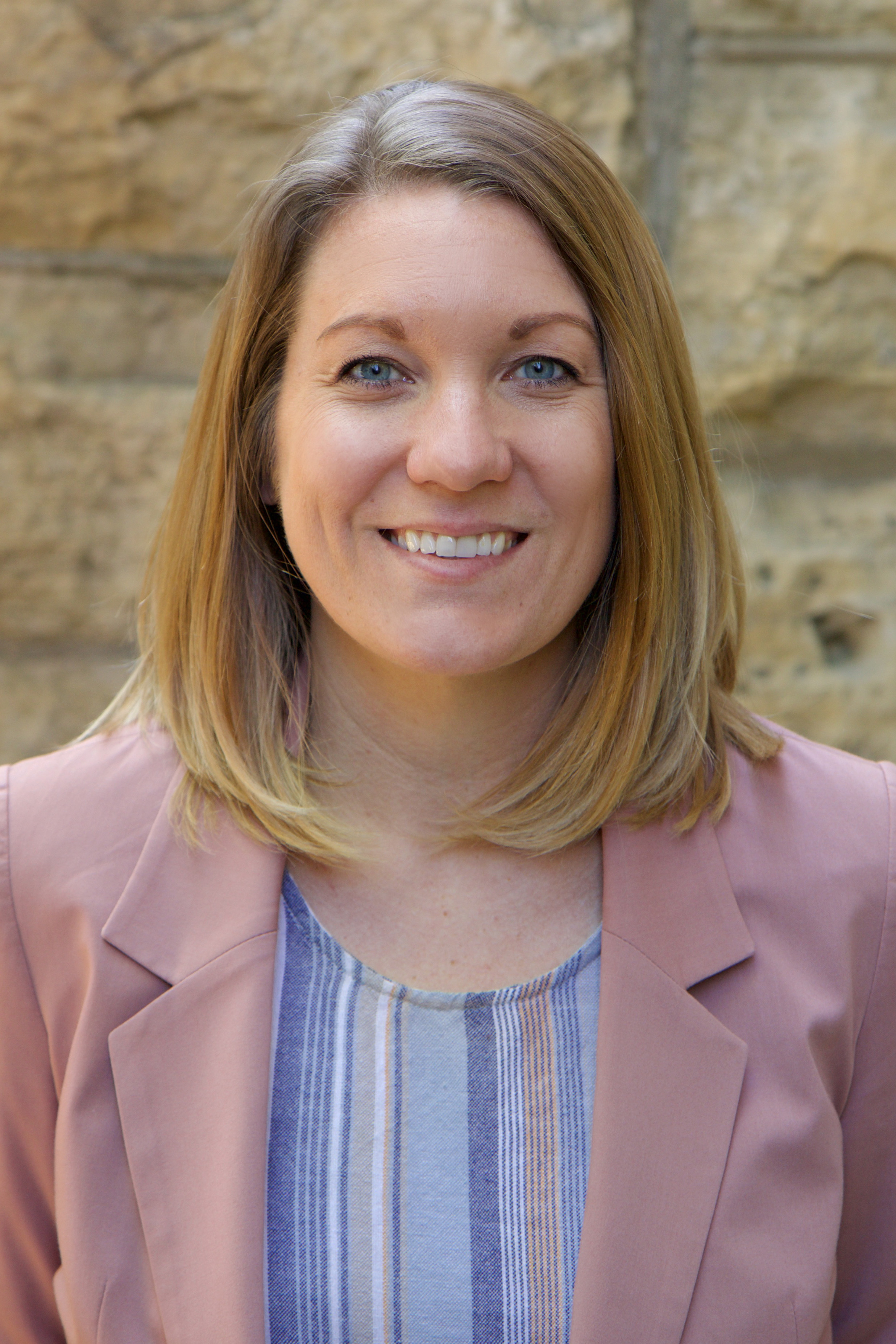 Amber Manning-Ouellette, lecturer in leadership studies, received one of the seven Diversity Course Development Initiative Program grants to modify and enhance the diversity curriculum for LD ST 322, "Leadership Styles and Strategies in a Diverse Society," one of the most popular leadership studies courses offered on campus.
"LD ST 322 is a highly interactive course focusing on issues surrounding social identity, power, privilege and difference through a leadership context," said Manning-Ouellette, who developed the grant proposal with input from leadership lecturers Tara Widner-Edberg and Julie Snyder-Yuly. "While the course has increased its diversity content over the years, our faculty are interested in redesigning and increasing cultural competencies and diverse academic narratives in the course. This $5,000 grant will help us build resources and materials to strengthen the course."
The Carrie Chapman Catt Center for Women and Politics started offering this course in the spring 2004 semester. It offered the course once each fall semester from 2004 through 2010. In fall 2008, the center established an interdisciplinary 21-credit-hour certificate in leadership studies with "Leadership Styles and Strategies in a Diverse Society" as one of three required courses. It is also a required course in the 15-credit-hour minor in leadership studies, which was added in 2015.
In spring 2011, the center began offering more sections of the course to meet the enrollment demands of the Leadership Studies Program. In 2016-2017, 10 sections of LD ST 322 were taught with an enrollment of 283 students. Another 40 students will take the online version of the course this summer. Manning-Ouellette, Widner-Edberg and Snyder-Yuly all teach sections of LD ST 322.
"Since 2004, more than 1,300 students have taken this core leadership course," said Dianne Bystrom, Catt Center director. "Of these students, 1,158 have taken the course since we began offering more sections in spring 2011. Students who take this course include not only students pursuing a leadership studies certificate or minor, but also students not enrolled in the program who seek a core academic credential in leadership development with a diversity focus."
The Iowa State Diversity Course Development Initiative is part of a broader effort to strengthen the U.S. diversity curriculum requirement and support faculty who wish to create new courses or make significant modifications to courses that currently meet the requirement. This program was launched last fall by the Office of the Senior Vice President and Provost, Faculty Senate, and the Center for Excellence in Learning and Teaching.
Senior vice president and provost Jonathan Wickert said that reimagining the diversity curriculum has long been a goal of both students and faculty.
"Iowa State students have been telling us they want a deeper understanding of contemporary issues related to diversity and inclusion," Wickert said. "The faculty responded to this challenge with excellent and imaginative proposals that offer new perspectives in areas such as racial and gender justice, leadership strategies, fashion and the media."
Wickert also noted that the initiative addresses goal four of Iowa State's strategic plan, as the university community works together to cultivate an experience "where faculty, staff, students and visitors are safe and feel welcomed, supported, included and valued."
Faculty proposals selected for diversity course development funding are:
Larissa Begley, African and African American Studies
New course: "The Revolution Will not be Televised – Resistance from Slavery to Hip-Hop and Black Lives Matter"
Michael Goebel, Women's and Gender Studies
Modified course: "Gender Justice"
Amber Manning-Ouellette, Leadership Studies
Modified course: "Leadership Styles and Strategies in a Diverse Society"
Loreto Prieto, Department of Psychology
New course: "Psychology of Sexual Orientation"
Marcia Purdy, School of Education
Modified course: "Intergroup Dialogues"
Kelly Reddy-Best, Department of Apparel, Events and Hospitality Management
New course: "Queer Fashion"
Brenda Witherspoon, Greenlee School of Journalism and Communication
New course: "Identity, Diversity and the Media"
Grant recipients share $50,000 in funding. They also will receive initial and follow-up consultation for instructional design planning and faculty development opportunities through ongoing CELT programs, including the Inclusive Classroom Initiative. The goal is to offer each course for the first time in either fall 2017 or spring 2018.
Proposals submitted this winter through an RFP process were reviewed by a committee of students, faculty and staff who ranked each proposal according to a rubric designed to assess the desired learning outcomes.
The committee chairs were Sara Marcketti, associate director of CELT and professor of apparel, events and hospitality management; and Mark Looney, senior lecturer in world languages and cultures and chair of the Faculty Senate's Equity, Diversity and Inclusion Committee. Other members were Liz Mendez-Shannon, Office of the Vice President of Diversity and Inclusion; Gordie Miller, Faculty Senate Curriculum Committee; Brad Skaar, Faculty Senate Academic Affairs Council; and students Emily Tosoni, political science; Natalie Weathers, communication studies; and Laura Wiederholt, biology.
Published: May 8, 2017