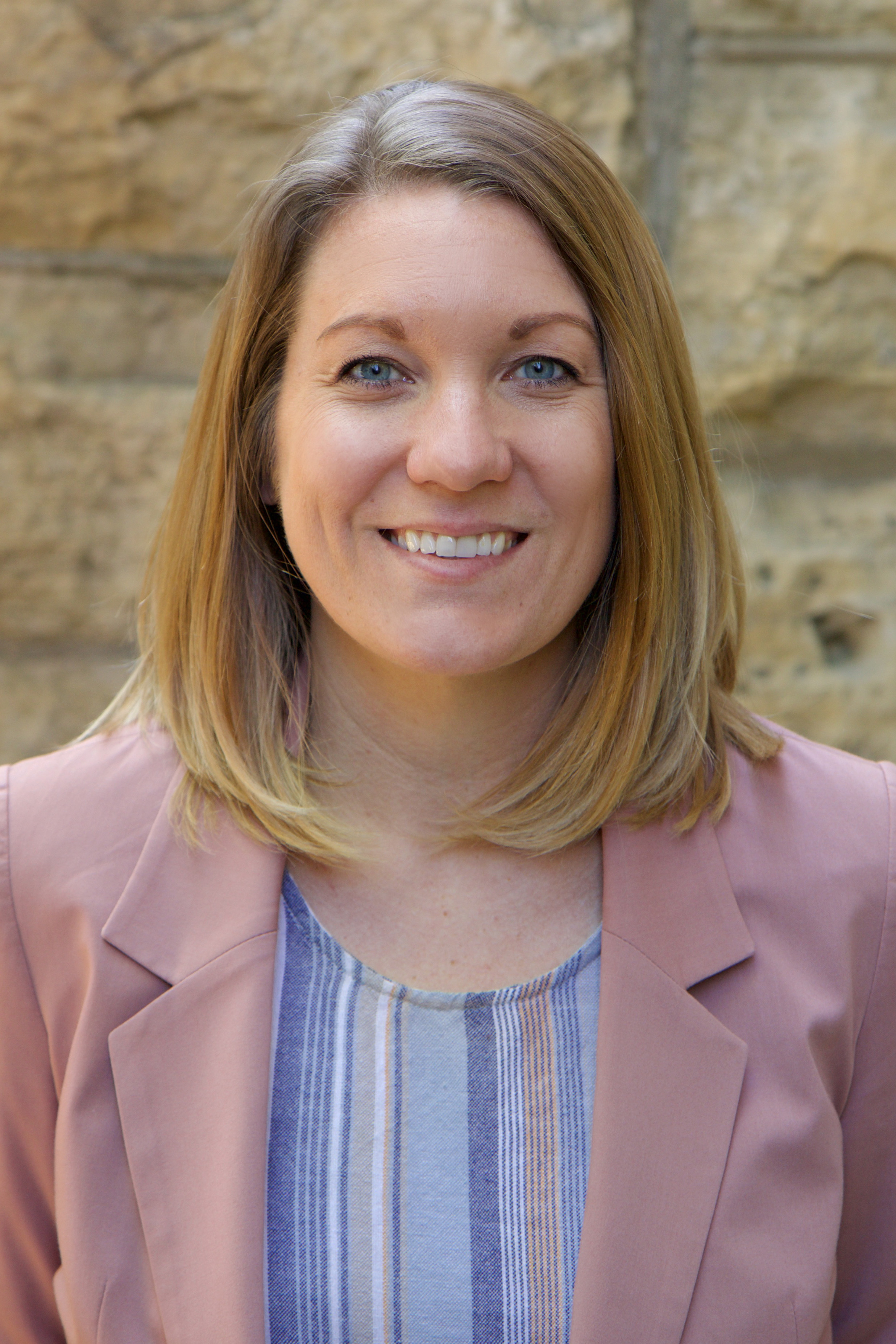 Amber Manning-Ouellette, lecturer in leadership studies, has been selected to receive a 2017 Gender and Sexuality Research Award.
She will be honored during the Gender and Sexuality Equity Awards Reception from noon to 2 p.m. on Wednesday, March 22, in the atrium of Hach Hall. Dian Squire, visiting assistant professor in ISU's School of Education, will be the featured speaker. Light refreshments will be served at the reception, which is free and open to the public.
This award is given to an Iowa State faculty or staff member or graduate student who has made important and innovative contributions in research expanding understandings of gender and sexuality and issues of equity and social justice related to gender and sexuality.
"It is truly an honor to be recognized for my research," Manning-Ouellette said. "I am privileged to be supported enough to engage in scholarly inquiry around gender, leadership and civic engagement." Her research in this area includes her doctoral dissertation, "In a Woman's Voice: A Qualitative Study on How First-Year College Women Understand their Sexual Experiences," as well as recent studies on women in STEM programs to better understand their experiences as they relate to leadership development. "It is my hope that this research is used to change the lives of all students and, in particular, contribute to the field of leadership studies," she said.
Manning-Ouellette was nominated for the Gender and Sexuality Research Award by Katie Friesen, a doctoral student in higher education and graduate assistant with the Leadership Studies Program, which is coordinated by the Carrie Chapman Catt Center for Women and Politics. In her nomination, Friesen highlighted Manning-Ouellette's work to illuminate the voices of women and their experiences, including those who had experienced sexual violence.
"Her work has made contributions to the advancement of sexual and gender minorities' inclusivity and education through the dissemination of her participants' voices and stories," Friesen said. "Dr. Manning-Ouellette believes in the development of women's voices for empowerment as they understand their sexual experiences, and for those working in male-dominated fields."
Ebony Williams, a graduate student in human development and family studies, will also receive a 2017 Gender and Sexuality Research Award on March 22. Her research focuses on African-American women with college degrees and their higher likelihood of never marrying or marrying later in life than any other racial group.
Other awards being presented during the reception include the Margaret Sloss Gender Equity Award, the Student of the Year Award and the W. Houston Dougharty Award.
Presented annually by the Margaret Sloss Women's Center and the Lesbian Gay Bisexual Transgender Student Services, the awards recognize individuals and groups that have advanced gender and sexuality equity for women, LGBTQIA+ people, and other gender and sexual minorities via leadership; campus involvement; and/or leadership of women, LGBTQIA+ students, adult and non-traditional students, and single parents.
Sloss was the first woman to graduate from the College of Veterinary Medicine at Iowa State in 1938. She grew up on the ISU campus, where her father was superintendent of grounds. Her childhood home is now the location of the Margaret Sloss Women's Center, which was established in 1981.
Published: March 13, 2017