From May 10 to June 10, 17 Iowa State University students and two lecturers participated in a four-week study abroad program in which they took two leadership courses and explored the history, politics and culture of Sweden.
"This is the second year of the global leadership study abroad program and our second successful visit to Stockholm, Sweden," said Dianne Bystrom, director of the Carrie Chapman Catt Center for Women and Politics, which administers the program. "The program provides students with an opportunity to examine the theories and practices of leadership in an international setting in which women and men have different societal roles than in the United States. Sweden was selected because of the high percentages of women in public and private leadership positions in the country as well as its public policies related to work and family issues."
While in Stockholm, the students were enrolled in two leadership courses – CL PS 370x, "Special Topics in Leadership Studies: Exploring Global Leadership Perspectives," and CL PS 333, "Women and Leadership," taught by Cameron Beatty and Amber Manning-Ouellette, who are both lecturers in leadership studies at Iowa State.
CL PS 370x is a new special topics leadership studies course that gives faculty the opportunity to address emerging issues and their own research expertise, with specific learning objectives for each course offered reflecting the content of the special topic. This section was designed specifically for the global leadership study abroad experience.
"The global leadership perspectives course really allowed students to understand cultural competence in developing global leadership skills," said Beatty, who taught the course. "Students also were able to do significant research on how Sweden is leading the way in innovation and diplomatic foreign policy."
Classroom instruction was held on the campuses of Stockholm University, a large public institution of higher education, and KTH Royal Institute of Technology, one of Europe's leading technical and engineering universities. The Iowa State students interacted with Stockholm and KTH university students, faculty and staff during their visit.
The students also learned about Swedish politics, history and culture by visiting such locations as the Royal Palace, Parliament, City Hall, Nobel Museum, Vasa Museum, Living History Forum and several non-governmental organizations as well as by participating in Sweden's National Day at the Skansen open air museum. They met with leaders of the Center Party's women's organization and the Swedish International Liberal Centre. The group also toured Uppsala University and volunteered at Erikshjälpen Second Hand Shop for two days in Uppsala, Sweden.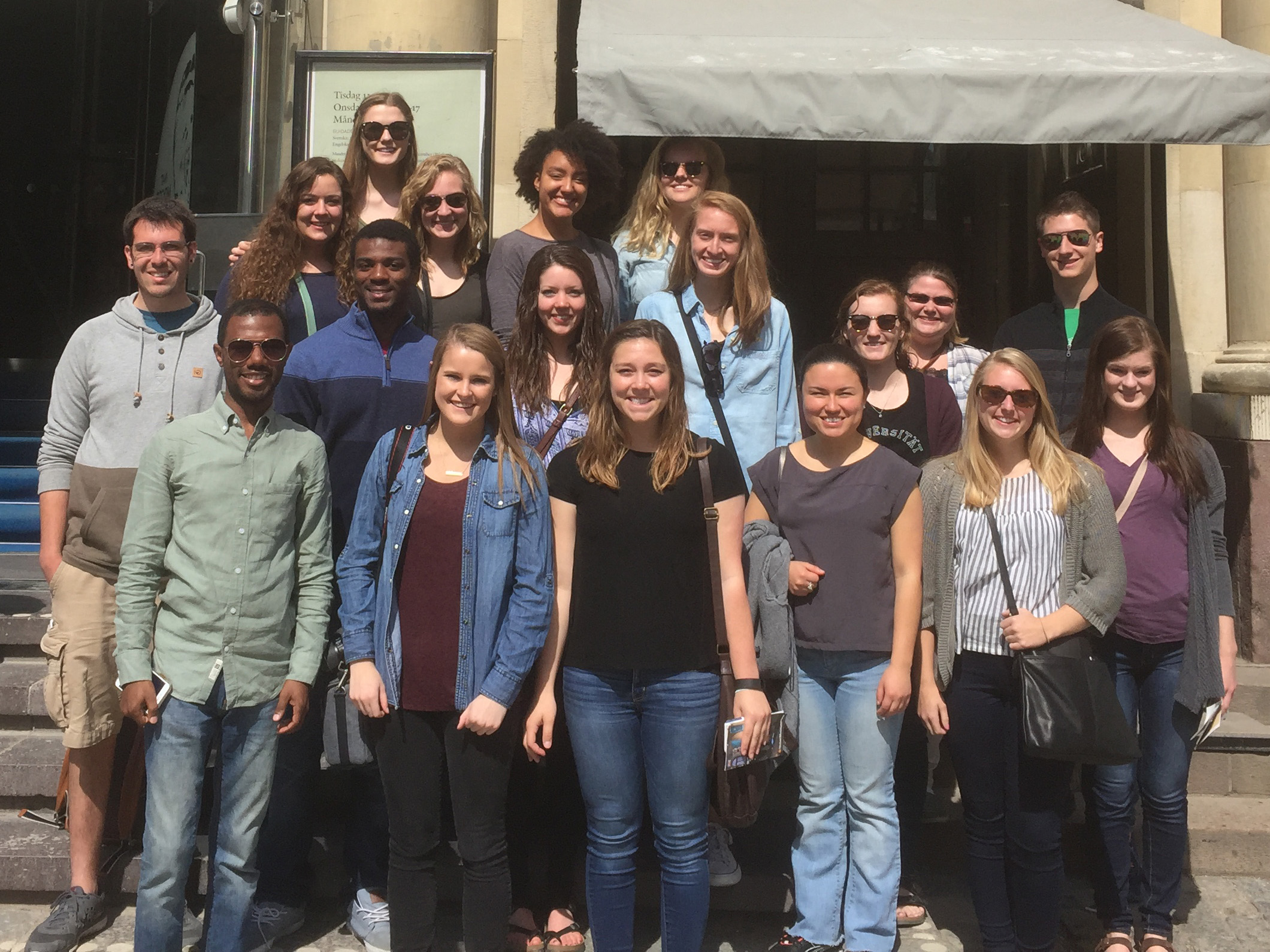 "We found that our students really enjoyed the volunteer activity," Manning-Ouellette said. "Erikshjälpen Second Hand Shop is a non-profit organization founded by an individual who suffered from a chronic illness during childhood and was told he would not live through adolescence. When he was able to understand his illness and give back, he created the second-hand shop, and all of the profits from the company are used to help global children's health," she said. "Volunteers solely run the business, so it allowed our students to think globally about their service. Malin Åhrlin, volunteer coordinator of the shop, greeted us with hospitality and warm welcome. It was a memorable experience for everyone."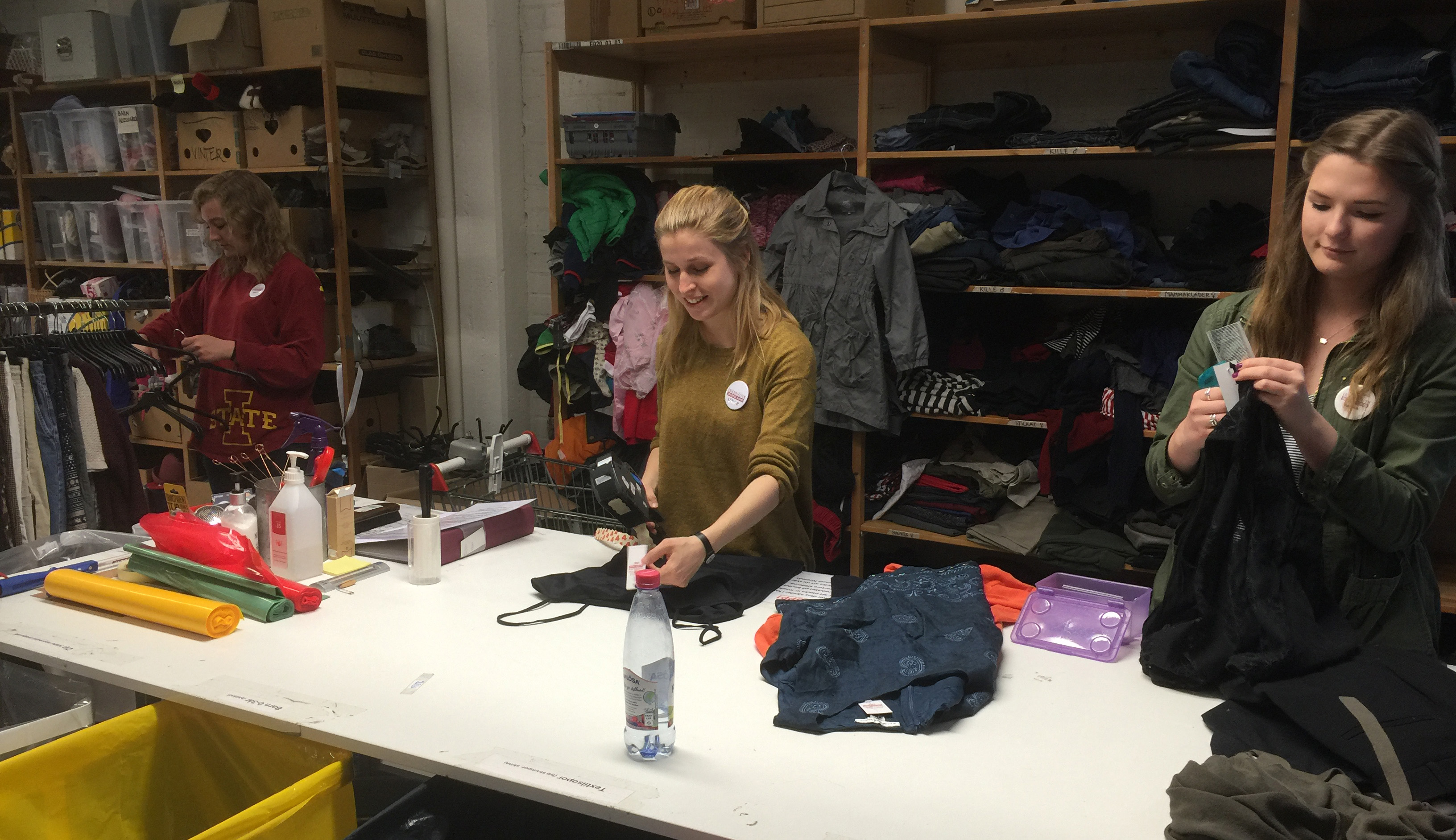 Seven of the 17 students who traveled to Sweden are enrolled in ISU's Leadership Studies Program, which is coordinated by the Catt Center. The students selected represent majors in five colleges – Business, Engineering, Liberal Arts and Sciences, Design, and Agriculture and Life Sciences – and range from sophomores to seniors.
The students participating in the 2016 global leadership study abroad program were: Elizabeth Amado, senior in aerospace engineering with a certificate in leadership studies; Jessie Blakely, sophomore in mechanical engineering with a certificate in leadership studies; Emma Bruen, senior in accounting; Michaela Christian, senior in accounting; Anne Marie Greenwood, sophomore in LAS open-option; Alyssa Hill, junior in public relations; Natasha Hill, sophomore in biological systems engineering with a certificate in leadership studies; Elizabeth Klemme, junior in marketing; Taylor Mankle, junior in journalism and mass communication with a certificate in leadership studies; Erin Meyers, junior in industrial engineering with a certificate in leadership studies; Taylor Mickesh, senior in industrial design; Megan Moore, sophomore in marketing with a certificate in leadership studies; Jaclyn Ralfs, sophomore in software engineering; Emma Grace Reese, sophomore in civil engineering with a leadership studies certificate; Sarah Ripperger, junior in chemical engineering; Rebekah Sletten, sophomore in agricultural business; and Cheyanne Sorenson, junior in women's studies.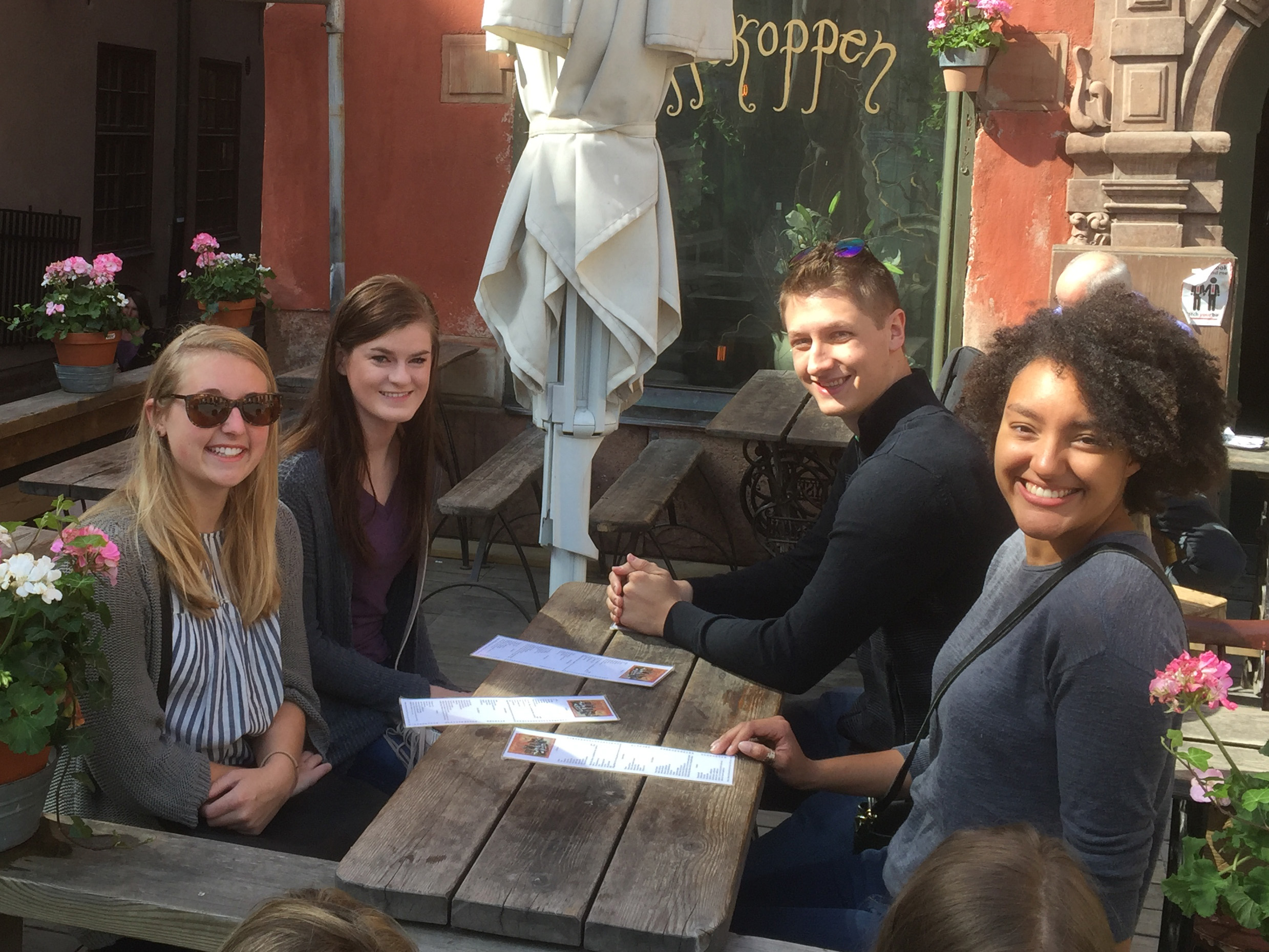 "Being able to explore Sweden for a month was amazing, but what made this trip different than other study abroad programs was our course work," Sletten said. "The courses challenged us and made us think about issues that we face on a daily basis with a global perspective. Now having returned to the United States, we not only have the memories of our adventures, but also a greater cultural competence of the world," she said.
Each of the 17 students in the program received a $625 tuition waiver scholarship from the College of Liberal Arts and Sciences. In addition, 11 students – Amado, Blakely, Christian, Greenwood, N. Hill, Mankle, Meyers, Moore, Reese, Sletten and Sorenson – received scholarships totaling $12,000 from the Stanley Global Leaders fund supported by Mary Jo and Richard Stanley of Muscatine, Iowa.
Published: July 11, 2016