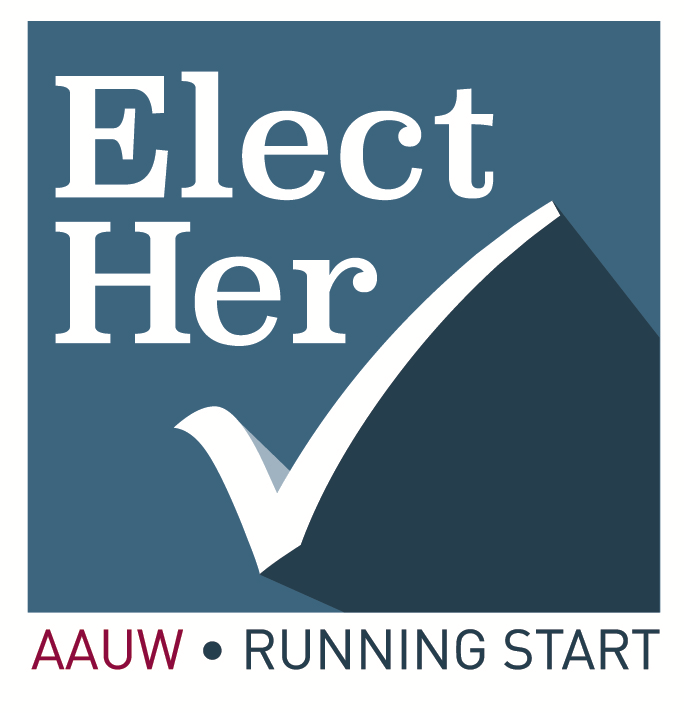 An Elect Her workshop on Jan. 23 educated some 30 students on the importance of political involvement, participating in student government and staying engaged beyond their time at Iowa State University.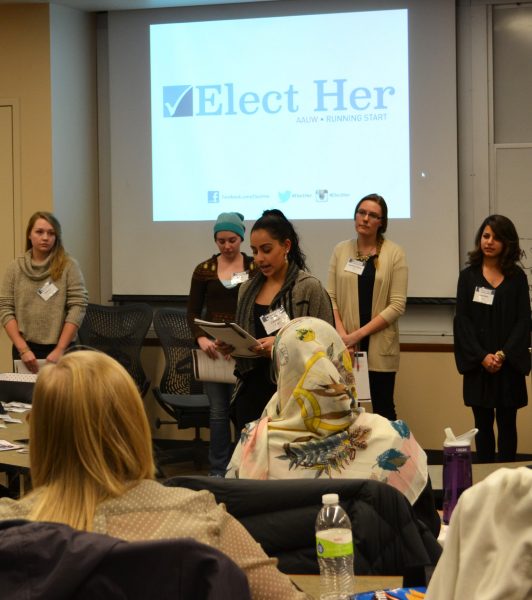 Elect Her is part of a national program sponsored by the American Association of University Women and Running Start. Iowa State was one of 50 locations in the United States selected to host the workshop.
"We had a great group of young women at the workshop; they learned a lot and left feeling inspired to get involved in politics," said Kelly Winfrey, assistant professor of journalism and coordinator of research and outreach at the Catt Center.
"It was very empowering being surrounded by young women so passionate about what they believe in," said Miranda Walz, a senior majoring in interior design.
The students also had the chance to build relationships with other women on campus, women currently in political office and supportive faculty.
"This workshop made me realize that there were so many women out there who only want to lift each other up and who are working to get all of our voices heard. It was an empowering realization, and I'm grateful for the Elect Her workshop for giving it to me," said Aliana Stevenson, a junior majoring in agronomy.
Kristin Lang, college/university relations manager for the AAUW's Campus Leadership Programs, led the workshop. She discussed the importance of women running for office, how to identify important campaign issues and campaign strategy. Iowa Rep. Lisa Heddens (D-District 46) shared how she became involved in politics and provided advice to students. Workshop participants also heard about the nuts and bolts of running for Iowa State's Student Government from current vice president Megan Sweere; Sen. Danielle Nygard; and Bryony Lovatt, co-director of student affairs.
The workshop was sponsored by the Carrie Chapman Catt Center for Women and Politics and the Ames Branch of the AAUW.
Published: March 7, 2016