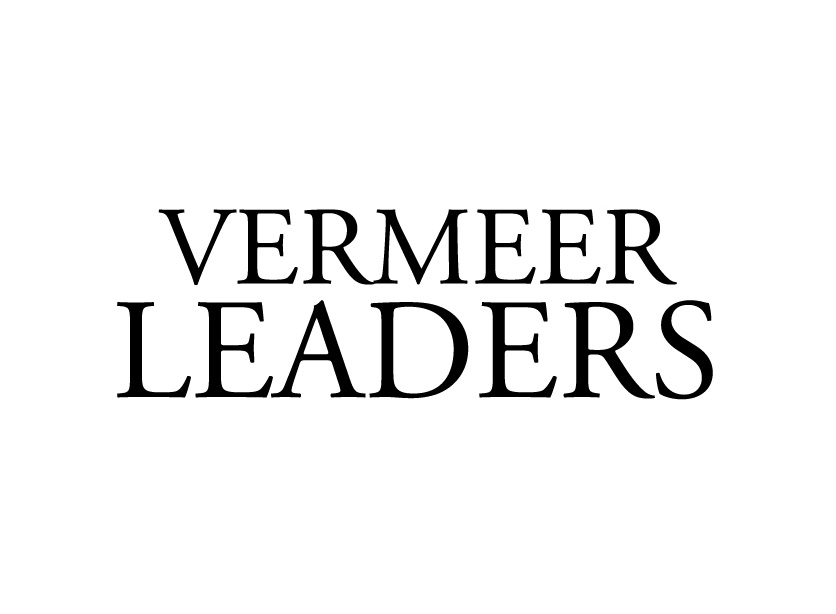 A unique leadership program takes Iowa State University students beyond the classroom to better understand global challenges – such as clean drinking water, poverty and food insecurity – and the impact for international corporations.
The Vermeer International Leadership Program is a year-long, in-depth leadership experience in which students learn how companies operate on an international scale. Launched in fall 2015, the program is sponsored by Vermeer Corp., a global industrial and agricultural equipment company. It is coordinated through the Carrie Chapman Catt Center for Women and Politics, which facilitates Iowa State's Leadership Studies Program.
The 20 students selected for the 2016-2017 academic year cohort will identify and research a global challenge as part of their leadership courses, engage in local service projects, and travel to Vermeer's headquarters in Pella to interview employees and participate in case studies. They will also spend a week at a Vermeer facility in Europe, Asia or South America over Iowa State's winter break.
"This is a wonderful opportunity for students to study leadership through a global lens," said Cameron Beatty, lecturer in leadership studies, who coordinates the program. "The program had a strong start last fall, and I'm excited to see the partnership between Vermeer and the Leadership Studies Program at Iowa State continue to grow with the selection of our next group of students."
A new cohort of students will participate every year over the four years of the program. All full-time Iowa State students are eligible to apply. Students are selected through an application and interview process, with priority given to students who have an interest in engineering, business or agriculture with at least two academic years left in their plan of study.
The 2016-2017 cohort of 20 students, who were selected from 101 applications, are: Gabriela Ampuero, chemical engineering, from Plymouth, Minn.; Forrest Beeler, agricultural engineering, from Peru, Iowa; Aubree Beenken, animal science, from Buckingham, Iowa; Madyson Bixby, biological systems engineering, from Allison, Iowa; Zachary Bobb, agricultural engineering with a minor in animal science, from Denmark, Iowa; Margaret Bodalski, finance and international business, from Milwaukee, Wisc.; Isiah Brandt, agricultural engineering, from Sumner, Iowa; Trent Cork, construction engineering, from Phoenix, Ariz; Jordan Flick, agricultural engineering with a minor in leadership studies; from New Hampton, Iowa; Sarah Floy, industrial engineering and German, from Owatonna, Minn.; James Glass, mechanical engineering, from Grayslake, Ill.; Natasha Hill, biological systems engineering with a certificate in leadership studies, from Minneapolis, Minn.; Edan Lambert, animal science, from Orange City, Iowa; Mica Magtoto, nutritional science, public relations and international agriculture, from Ames, Iowa; Sivani Parsa, genetics, from Des Moines, Iowa; David Schemm, computer science with a leadership studies certificate and a minor in Spanish, from Pella, Iowa; Wyatt Sickelka, agricultural engineering with a leadership studies minor, from Primghar, Iowa; Celeste Swanson, agricultural business, from Galt, Iowa; Matt Tjaden, finance and Spanish, from Bettendorf, Iowa; and Gary Wynne, agricultural business and international agriculture with a Spanish minor, from Alexis, Ill.
"Congratulations to the students selected for the 2016-2017 academic year," said Jason Andringa, president and CEO of Vermeer Corp. "This program is an exciting opportunity for future leaders to help make an impact in the state of Iowa and beyond. We are excited to be a part of their personal development."
Vermeer's financial support for the program provides each student selected with a travel stipend for their international experience; a $2,000 academic year scholarship; and a variety of leadership opportunities including retreats, workshops, and networking with Vermeer and Iowa State leaders. The students selected also take one leadership course together in the fall and spring semesters.
Published: March 7, 2016