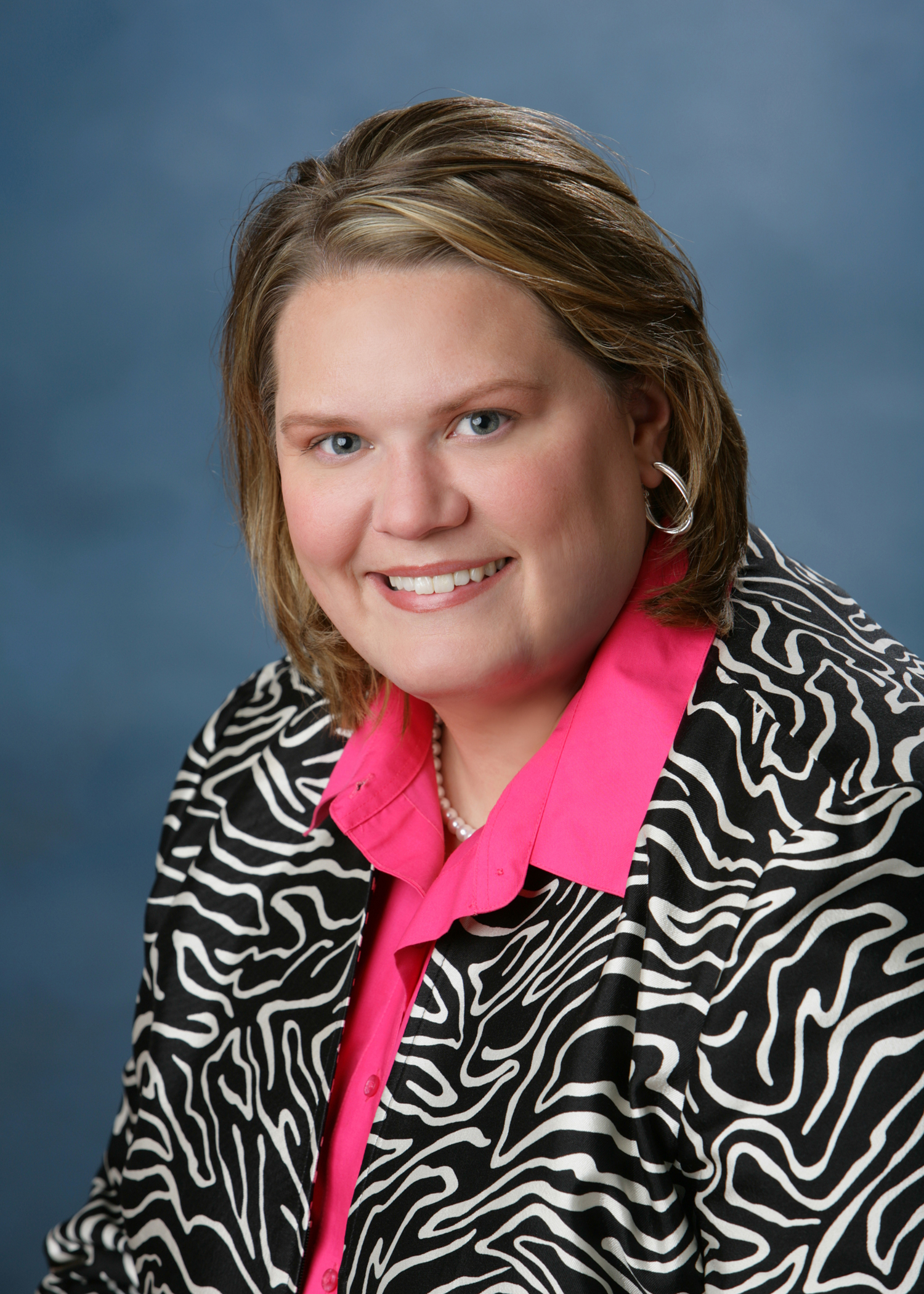 Sharon Haselhoff, one of the Carrie Chapman Catt Center's first Legacy of Heroines scholarship recipients, has established two new scholarships: the Haselhoff Family Legacy of Heroines scholarship and the Meylor Family Legacy of Heroines scholarship.
Haselhoff was among the first group of Legacy of Heroines scholars selected for the 1996-1997 academic year. From 1996 to 1998, she was the recipient of the Political Science Alumni Legacy of Heroines Scholarship. "I've always wanted to give back to Iowa State and now I'm in a position to do so," Haselhoff said. "I want to be able to give back to students who are in need just like I was when I was in school. And hopefully they're able to find their niche; they'll find their right path and they'll be able to do the same thing I'm doing now."
Dianne Bystrom, director of the Carrie Chapman Catt Center for Women and Politics, said she was excited and pleased when she heard from Haselhoff about her decision to establish two new scholarships in honor of her family as well as to contribute to the Political Science Alumni Legacy of Heroines Scholarship. "I enjoyed having Sharon as part of my first group of scholars at the Catt Center," said Bystrom, who became the director on July 1, 1996.
"Sharon and I hit it off from the start," she said. "Sharon has a great personality and helped with a lot of Catt Center events. We've kept up with each other over the years, most recently through Facebook, and I was so excited when she told me about her decision to fund scholarships through our Legacy of Heroines program," Bystrom said, noting that the center receives about three times as many applications for scholarships than it can award.
Before graduating in 1998 from Iowa State with a degree in political science, Haselhoff was involved on campus, especially with political activities. In addition to her Legacy of Heroines scholarship, she was a Catt Associate; co-president of the Iowa State Democrats; president of her dorm floor, Kilbourne Wallace at Towers; and mentored high school girls during Women's Week. Haselhoff also was a member of the Story County Democrats and served as a clerk for former Rep. Cecelia Burnett of Ames at the state Capitol for two years.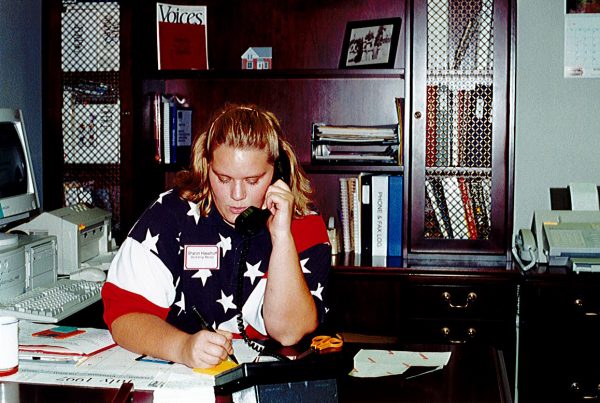 Haselhoff said she enjoyed the many benefits of being a Legacy of Heroines scholar and being associated with the Catt Center. "I remember picking up Mary Louise Smith from her house and bringing her to Iowa State for a Catt Center event. I also picked up Anita Hill in Des Moines when she was a speaker at Iowa State. And, I remember attending a dinner in Des Moines where Barbara Bush was the keynote speaker."
Other opportunities Haselhoff recalls fondly are various Catt Center programs that taught her how to dress, talk professionally and how to interview. She recalls meeting powerful influential women and being able to have one-on-one opportunities with them. Haselhoff also was one of four Iowa State female students who traveled to the University of Missouri at St. Louis with Bystrom for a weeklong leadership program developed by the Center for American Women and Politics at Rutgers University. At the program, Haselhoff was called upon to stand in front of a large group of people to speak.
"That was an intense program, but it helped me overcome some of my basic fears, so it was a great trip to remember," Haselhoff said.
After graduation, Haselhoff remained active in politics. She was a scheduler for gubernatorial candidates and worked on races for the Iowa House of Representatives. She also worked on a presidential campaign in Iowa. Haselhoff moved to Washington state and then to Washington, DC, and worked for Emily's List. She then worked for U.S. Sen. Tom Harkin in Iowa and ended up at a political consulting firm that ran referendum campaigns for casinos. Eventually, that opportunity led to her current position as general manager of the Grand Falls Casino and Golf Resort in Larchwood, Iowa, where she has been since October 2010.
Haselhoff named the two new Legacy of Heroines scholarships after both sides of her family. "Family is very important and I have very strong females and males on both sides guiding me, so I wanted to establish these scholarships in memory of them," she said.
In establishing two new scholarships, Haselhoff hopes future recipients find their passion during college. "Life is no fun without passion," she said. "If they stick with it and find their courage to go for it, they'll find success. Hopefully, they'll feel enlightened from their scholarship experience and want to give back when they're able – not necessarily by financing education, but in other ways, be it volunteering, etc. That's the most important."
The 2015-16 Haselhoff family scholarship recipient is Rachel Schroeder, a senior in psychology and biology with a minor in women's and gender studies from Cedar Rapids, Iowa. The 2015-16 Meylor family scholarship recipient is Amelia Medici, a junior in industrial engineering from Johnston, Iowa. For the 2015-16 year, returning scholar and senior in political science, Janessa Coleman of Des Moines, Iowa, is the recipient of the Political Science Alumni Legacy of Heroines Scholarship.
Published: September 14, 2015