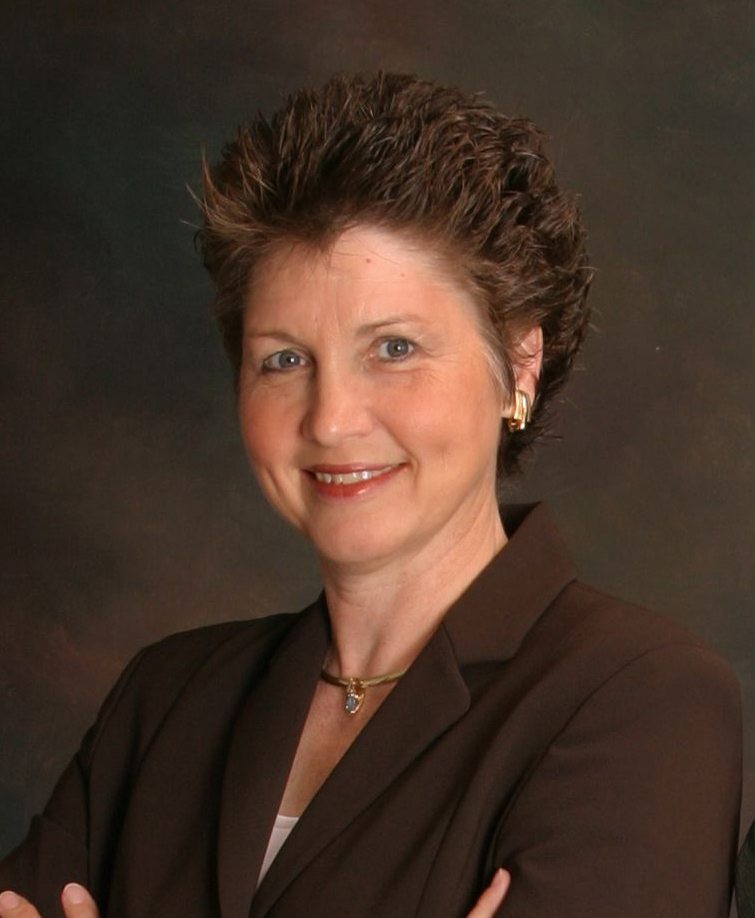 Joanne Kuster, an entrepreneur and business journalist, has been selected by the Iowa State University College of Liberal Arts and Sciences for the 2015 Carrie Chapman Catt Public Engagement Award for her work in the area of financial literacy.
The Carrie Chapman Catt Public Engagement Award recognizes an alumnus or friend of LAS who has demonstrated outstanding achievement in working with public entities at the local, state, national or international levels. Kuster was selected for the 2015 award based on her "leadership in financial education programs," said LAS Dean Beate Schmittmann. "Joanne's professional contributions have embodied the spirit of this award."
The award will be presented during the Iowa State Alumni Association's honors and awards ceremony at 1:30 p.m. on Friday, Oct. 30, in Benton Auditorium of the Scheman Building, Iowa State Center. The event is open to the public and will be followed by a dessert reception. Kuster also will be recognized at a private dinner on Thursday, Oct. 29, hosted by LAS and a private luncheon on Friday, Oct. 30, hosted by the Alumni Association.
Kuster was nominated for the award by Dianne Bystrom, director of the Carrie Chapman Catt Center for Women and Politics. "Joanne's commitment to her alma mater, community and state exemplify the criteria of the Carrie Chapman Catt Public Engagement Award," Bystrom said. "Since graduating from Iowa State in 1976 with a Bachelor of Science degree in journalism/consumer economics, Joanne has demonstrated an ability to identify community needs, define issues and opportunities, and build and lead teams. She commits, makes things happen, trains and motivates others, and then moves on to the next challenge."
Since 1980, Kuster has been self-employed as an entrepreneur, business journalist, author and speaker. She is particularly active in the area of financial education, serving as chair of Money Smart Week Iowa since 2006, organizing investment conferences, writing and publishing educational inserts for newspapers, and developing financial education programs for a variety of businesses and organizations. Kuster writes the Money Godmother® blog; has founded nonprofit groups; and speaks about entrepreneurship, saving/investing and leaving a legacy. She and her husband, Chuck, also co-own a custom publishing company, DynaMinds.
Active with her alma mater, Kuster has served on the ISU Foundation's Women and Philanthropy Committee and has presented on financial literacy at several of its annual conferences. She also has served on the board of directors of the ISU Foundation and the Iowa State Alumni Association. Since 2002, she has served on the foundation's board of governors.
Kuster also has been involved with the Carrie Chapman Catt Center. She helped the center organize financial literacy workshops for college women and regularly attends center events. Two of the Kusters' three children – Mary Kuster Shell and Emily Kuster Vetterick – were affiliated with the Catt Center during their time at Iowa State as Legacy of Heroines scholars. The Kusters recently established the Joanne and Charles Kuster Legacy of Heroines scholarship for students interested in entrepreneurship.
Published: September 14, 2015