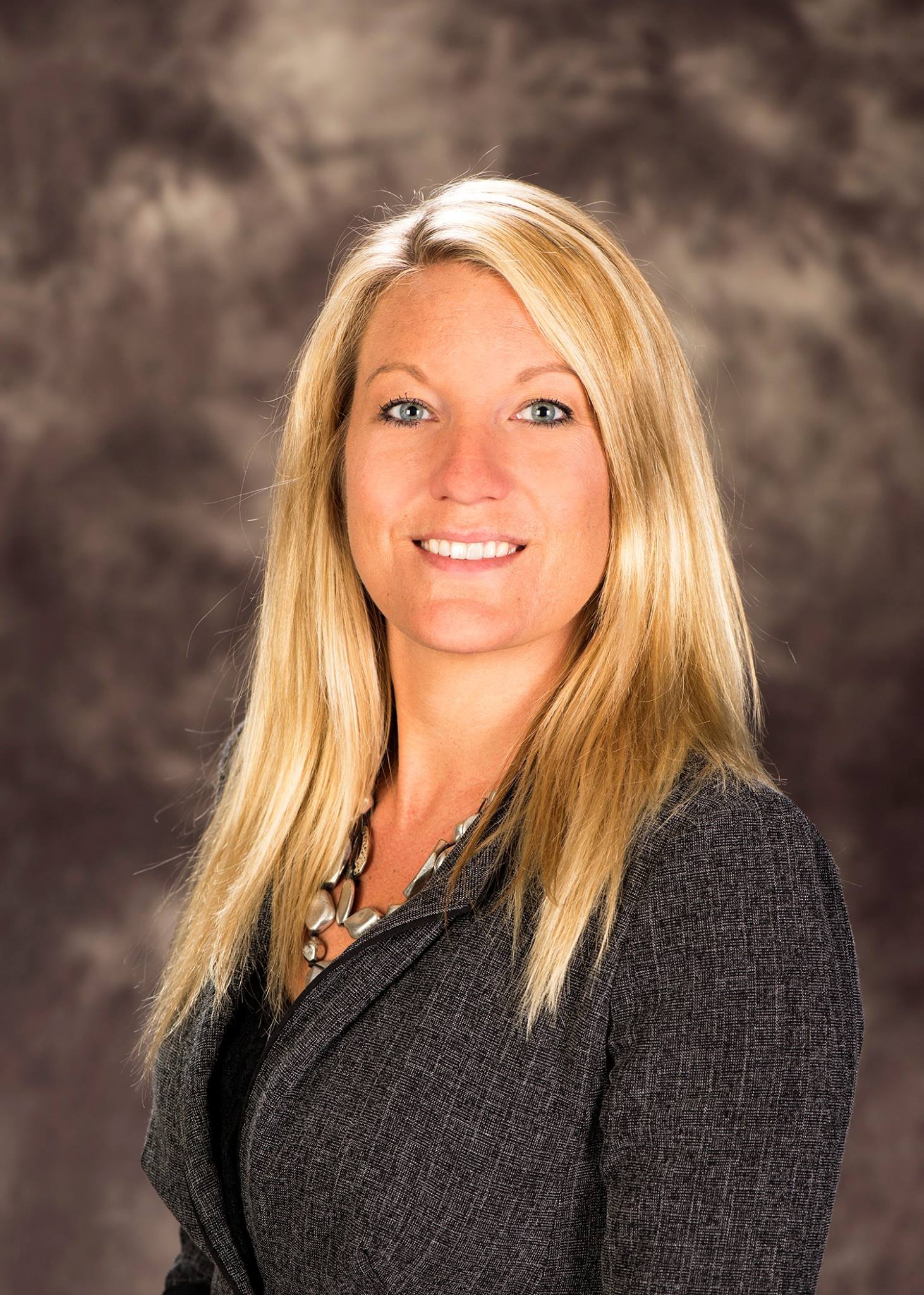 Four faculty members will teach courses offered as part of Iowa State University's Leadership Studies Program, which is coordinated by the Carrie Chapman
Catt Center for Women and Politics.
Amber Manning-Ouellette, who earned a doctorate in educational administration and higher education from Southern Illinois University in spring 2015, will
begin her appointment as a lecturer in leadership studies in August. She will join leadership studies lecturers Clint Stephens and Cameron Beatty as well
as Kelly Winfrey, who has been appointed assistant professor in the Greenlee School of Journalism and Communication beginning with the fall 2015 semester.
"We are excited to have Amber joining the leadership studies faculty," said Stephens, who chaired the search committee. "In addition to her strong teaching
and research experience, her dedication to working with diverse student populations and mentoring new students through their first-year transition
impressed everyone who met with her."
As the newest member of the leadership studies faculty at Iowa State, Manning-Ouellette said she hopes "to contribute to students' purpose in higher
education and self-authorship of their experiences. The ability to teach students to learn from their challenges and take accountability for their
educational journey is essential to their self-discovery and connection to the world," she said.
"Moreover, student persistence and leadership should expand beyond the classroom and increase their connections to community and to the global society,"
Manning-Ouellette said. "I value student service-learning and connecting to personal experiences in their educational endeavors."
At Iowa State, Manning-Ouellette will teach CLPS 122, Leading with Purpose; CLPS 270, Campus Leadership Development; and CLPS/WS 333, Women and Leadership.
She also has an administrative appointment to help advise students and plan the Catt Center's 2016 global leadership study abroad program.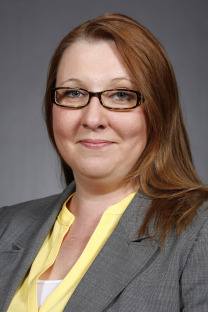 Winfrey, who joined Iowa State in fall 2014 as a leadership studies lecturer, will now teach courses for the Greenlee School and Leadership Studies Program
as an assistant professor of journalism and communication. She will continue her administrative role at the Catt Center, where she coordinates the Archives
for Women's Political Communication, the Women in Iowa Politics database, and the Ready to Run® Iowa campaign training school.
"I am thrilled to make ISU, Greenlee and the Catt Center my permanent home," Winfrey said. "I am excited to continue working with the Catt Center faculty
and staff to expand our outreach, education and research efforts regarding women in politics. My new appointment will be a great opportunity to grow the
relationship between the work done at the Catt Center and at the Greenlee School," she said, adding that her "research on gender and political campaigns
make Greenlee a great fit, and I look forward to working with the faculty, staff and students there."
Manning-Ouellette has served in professional positions at SIU since 2011. Currently, she is director of enrollment management for the SIU College of
Business. Her duties include recruiting, retaining and advising students; executing a living learning community for more than 200 students; and
implementing a Women's Leadership Conference open to all SIU undergraduate students and local high school students.
From 2011 to 2013, Manning-Ouellette served as a student success specialist for SIU's University College. In this role, she designed and implemented more
than 90 course sections of University College 101, Foundations of Inquiry. While at SIU, she has taught courses as an instructor for University College and
the First-Year Experience Program and as a graduate teaching assistant for the College of Education and Human Services.
Her research interests include college student sexuality, higher education policy issues, college student development, gender and diversity issues,
first-year student transition and retention assessment. Her doctoral dissertation is titled "In a Woman's Voice: A Qualitative Study on How First Year
College Women Understand their Sexual Experiences."
Manning-Ouellette has presented her research at numerous national, regional and institutional conferences. She is the co-author of an article on health
care reform and higher education published in 2014 in the NASPA Women in Higher Education Journal, and "Your College Experience," forthcoming in 2015,
contains three chapters authored by Manning-Ouellette on emotional intelligence, thinking and wellness.
In addition to her Ph.D., Manning-Ouellette earned a graduate certificate in women, gender and sexuality studies in 2011; a master's degree in education in
2009; and bachelor's degree in psychology in 2005 – all from SIU. From 2008 to 2009, she was an outpatient counselor at Union County Counseling Services in
Anna, Illinois.
Winfrey, who earned a doctorate in communication studies from the University of Kansas in 2012, was active in teaching, research and administration during
her first year at Iowa State University. In 2014-2015, she taught courses on women and leadership in both face-to-face and online formats, small group
communication, campaign rhetoric, and business and professional speaking. Winfrey also helped lead, with Beatty, the Catt Center's first global
leadership study abroad program to Sweden earlier this summer. She is currently working on a book titled "What Women Want: Exploring the Gender Gap in U.S.
Elections" that is under contract with Praeger Publishing.
Published: July 13, 2015