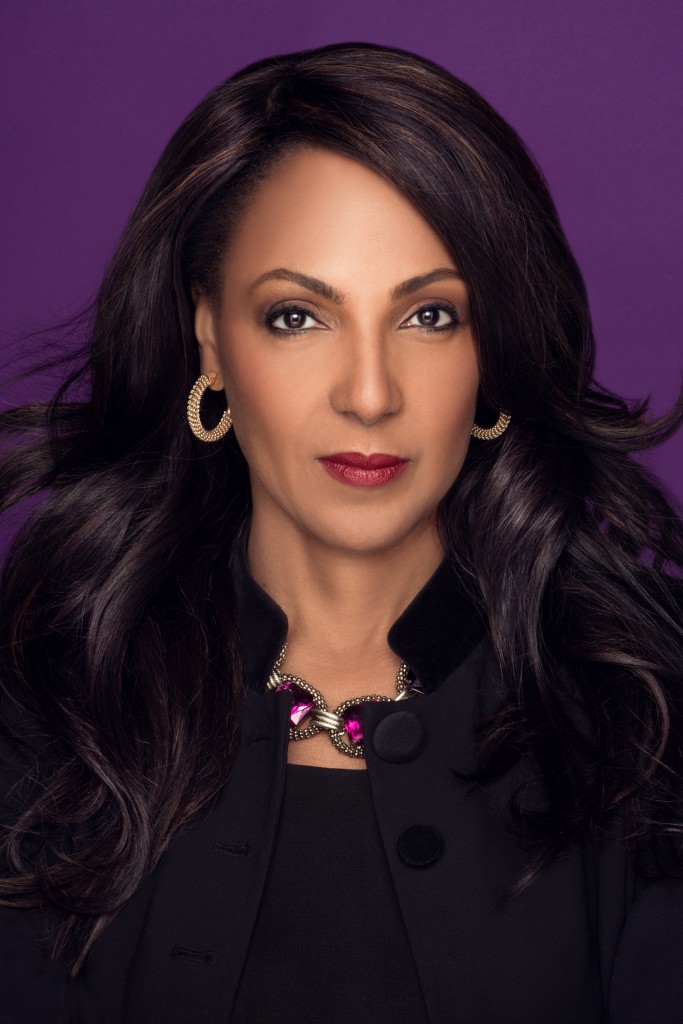 Attorney, author and political analyst Michelle D. Bernard – who is the founder, president and CEO of the Bernard Center for Women, Politics and Public Policy – will speak March 31 at Iowa State University as the spring 2015 Mary Louise Smith Chair in Women and Politics.
She will present "How American Women are Changing Politics" at 7:30 p.m. in the Memorial Union's Sun Room. The presentation – which is sponsored by the Carrie Chapman Catt Center for Women and Politics, the Office of the Senior Vice President and Provost, and the Committee on Lectures – is free and open to
the public.
"Bernard, who describes herself as right of center, is known for her analysis of a variety of political and public policy issues, both domestic and foreign," said Dianne Bystrom, Catt Center director. "In October 2014, she was named a rising star by Essence magazine for promoting social justice for people of color and minorities—particularly women."
In the Essence article, Bernard said: "I do my best to be a voice for those who have no voice in the most important political and policy debates." She uses mass media outlets such as CNN, MSNBC, the Huffington Post, YouTube and Twitter to delve into issues.
An attorney by training, Bernard is a frequent political and legal analyst on MSNBC; appears regularly on "The McLaughlin Group"; is a guest commentator on National Public Radio's "All Things Considered"; and is a contributor for the Huffington Post and the Washington Post's "She the People." She also has appeared on CNN's "The Situation Room"; FOX News' "America's Newsroom," "Hannity and Colmes" and "The O'Reilly Factor"; and HBO's "The Bill Maher Show." On Jan. 23, 2015, Bernard was awarded the Anvil of Freedom Award for journalism and democracy by the University of Denver's Edward W. and Charlotte A. Estlow International Center for Journalism and New Media.
Bernard is the author of "Moving America Toward Justice: The Lawyers' Committee for Civil Rights Under Law, 1963-2013" and "Women's Progress: How Women are Wealthier, Healthier and More Independent Than Ever Before." She also contributed a chapter on "Powerful Beyond Measure" for the 2010 book, "Secrets of Powerful Women: Leading Change for a New Generation."
Prior to founding the Bernard Center for Women, Politics and Public Policy, she served as president and CEO of the Independent Women's Forum and practiced law as a partner in the Washington, D.C., firm of Patton Boggs LLP. Bernard holds a Bachelor of Arts degree in philosophy and political science from Howard University and a law degree from Georgetown University.
Published: March 10, 2015