The Carrie Chapman Catt Center for Women and Politics is pleased to announce the addition of two new scholarships to the Legacy of Heroines Scholarship Program.
"It's an honor and a pleasure to be able to offer these two new scholarships to deserving students," said Karen M. Kedrowski, Catt Center director.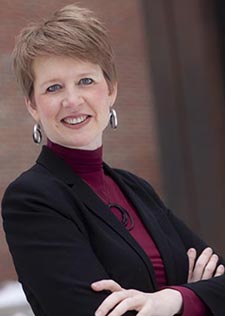 Dr. Lauren Hughes, a 2002 graduate in zoology and Spanish and past Legacy of Heroines scholar, established the Dr. Lauren S. Hughes Legacy of Heroines Scholarship this spring.
"The gifts of education and mentorship have been instrumental in my career, and to be able to give those both through this scholarship means a lot to me," Hughes said. "I'm really happy to be giving back to Iowa State in such a tangible way."
Hughes, the state policy director of the Farley Health Policy Center at the University of Colorado Anschutz Medical Campus and associate professor of family medicine in the University of Colorado Department of Family Medicine, was a recipient of the Helen Jensen Howe Legacy of Heroines Scholarship for Women in Science from 2000-2002.
"My engagement with both the Catt Center and the Legacy of Heroines program were so instrumental in my own college career, and I'm thrilled to be able to support current and future students to help them achieve their goals," said Hughes.
"One of the unique aspects of the Legacy of Heroines scholarship program is the opportunity it provides donors to form mentoring relationships with their recipients," said Dianne Bystrom, director emerita. "From her various leadership experiences — not only in the medical and public health fields but also as a member of the selective Presidential Leadership Scholars program — Lauren has much to share with students."
Students eligible for the scholarship will include female undergraduates pursuing a career in the medical field, public health, health care administration, health research and/or health policy. Kaija Dahlberg, a senior in genetics and nutritional science from Lino Lakes, Minnesota, has been awarded the scholarship for the 2023-2024 academic year.
Hughes is looking forward to meeting the recipients of her scholarship in the coming years and said that the potential opportunity to mentor women interested in health and health care careers was a major factor in her decision to establish the scholarship.
"I'm excited to meet the students and to get to know them, and I would be honored to be a cheerleader for them as they pursue their careers," she said. "Mentorship has been so valuable in my own career and development, and to be able to give that gift back—it means more than words can say."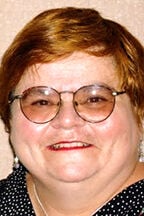 This summer, the Catt Center also received a bequest from the estate of Karen Kay Griggs for the center's Student Internship and Scholarship General Fund. The gift will be used to establish a Legacy of Heroines scholarship in Griggs' name that will be open to all full-time undergraduate students.
Griggs, who passed away on Feb. 7, 2023, was a 1975 Iowa State graduate in applied arts. A resident of Arizona since 1989 but a frequent visitor to Iowa, Griggs loved to travel and lived in Austria at one time in her life. To honor her world view and love of travel, a preference will be given to applicants who participate in a study abroad program or some other type of international travel experience.
"Ms. Griggs was a global citizen. This scholarship, awarded in her memory, will foster the same passion among these recipients," Kedrowski said.
If you are interested in funding a Legacy of Heroines scholarship—either now or through an estate gift—or contributing to the center's Student Internship and Scholarship General Fund, please contact Michael Gens at the Iowa State University Foundation at mgens@iastate.edu or (515) 294-0921.
Published: July 10, 2023