This issue of Voices features four women honored in the Plaza of Heroines who earned their degrees in political science. Their passion for politics and public service are expressed in different ways and serve as an inspiration for the people in their lives.
If you are interested in purchasing a brick or a paver to honor a heroine in your life, you can fill out the online order form on the plaza website or visit the Catt Center to complete an order form. To add or edit a narrative or include a photograph in the profile of a woman you have previously honored on the plaza, email the Catt Center at cattcntr@iastate.edu or mail your submission to Plaza of Heroines, 309 Carrie Chapman Catt Hall, 2224 Osborn Drive, Iowa State University, Ames, IA 50011-4009.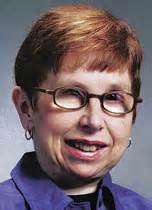 Jan Marie Bauer earned a bachelor's degree in political science in 1980 and a master's degree in public administration 1982, both from Iowa State University. Bauer is a long-time activist with Story County Democrats, serving as chair for 22 years. She was a delegate to the National Democratic Convention in 1992. Bauer was honored on the plaza by her many friends in the Story County Democratic Party.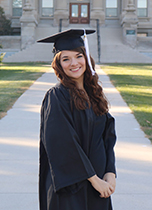 Rylee Joy Bowman earned her degree in political science with a minor in psychology from Iowa State University in 2020. While attending ISU, Bowman was a member of Alpha Omicron Pi sorority and loved her various internships on campus, which included being a Cyclone Aide for the Office of Admissions. Bowman is an advocate for women's rights, LGBTQ, POC and minority groups. She was honored on the plaza by Robyn Bowman.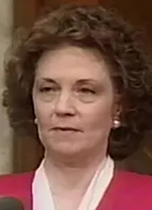 Becky Cain graduated from West Virginia University with a Bachelor of Arts in political science and international relations in 1969. Cain's interest in political science would lead her to a lifelong involvement in political engagement through teaching American government as a high school educator and as a member of the League of Women Voters. In the League, she served in a number of leadership roles at the local, state and national level, including as serving president of the national organization from 1992 to 1998. Cain was honored on the plaza by the 1992-1994 Board of Directors of the League of Women Voters of the United States.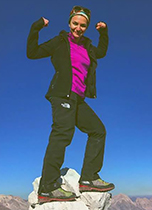 Alisa Hasani, who came to the United States as a high school exchange student, graduated from Iowa State University in 2016 with a master's degree in political science. Hasani wanted to use her degree to become involved in policy change in her home country of Kosovo. Since her graduation, she has served in many roles, including lecturer and project manager. Her current role is at the United Nations Development Programme, focusing on reducing inequalities and increasing inclusion. Hasani was honored on the plaza by Rich Floss & Bev Clark Floss.
Published: May 8, 2023