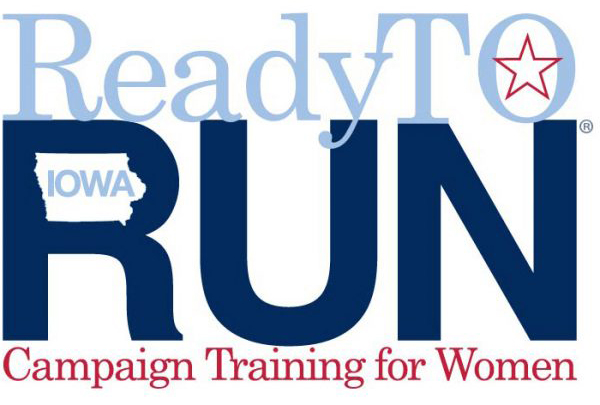 The 2023 Ready to Run® Iowa: Campaign Training for Women workshops series wrapped up on April 21 with two in-person workshops held at Iowa State University's Reiman Gardens. The six half-day workshops were offered on Feb. 24, March 24 and April 21 by the Carrie Chapman Catt Center for Women and Politics.
"This year's participants were enthusiastically engaged in the workshops and showed such a strong commitment to serve their communities despite the challenges of partisanship," said Carrie Ann Johnson, interim coordinator of research and outreach for the Catt Center and organizer of this year's workshops.
The 2023 series concluded with the workshops "Communicating your Campaign Message" in the morning and "Traditional and Social Media Best Practices" in the afternoon.
In the first morning session, "Creating a Campaign Message," participants heard from Amber Corrieri, an Ames city councilmember, and Kim Hope, who managed two successful school board campaigns, about how to create a campaign theme that is authentic to the candidate and speaks to potential voters.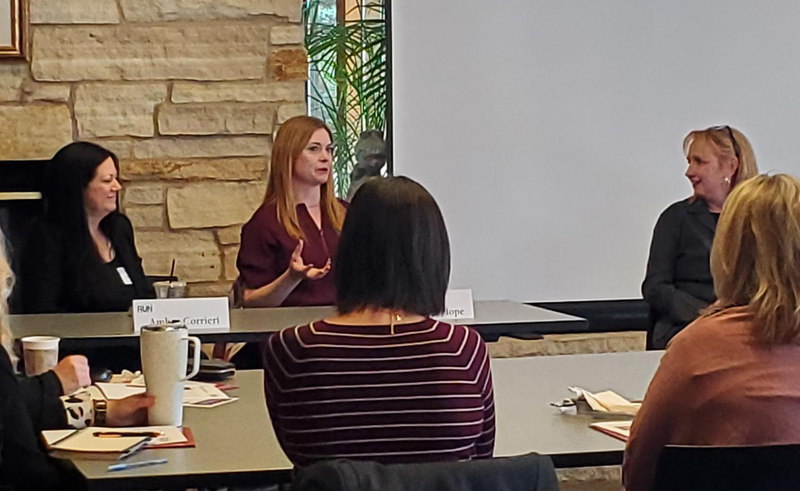 Kelly Winfrey, interim director of the Women's and Gender Studies Program and associate professor at the Greenlee School of Journalism and Communication, then led a session on crafting and delivering a stump speech and how candidates can use elements from their stump speech in candidate forums.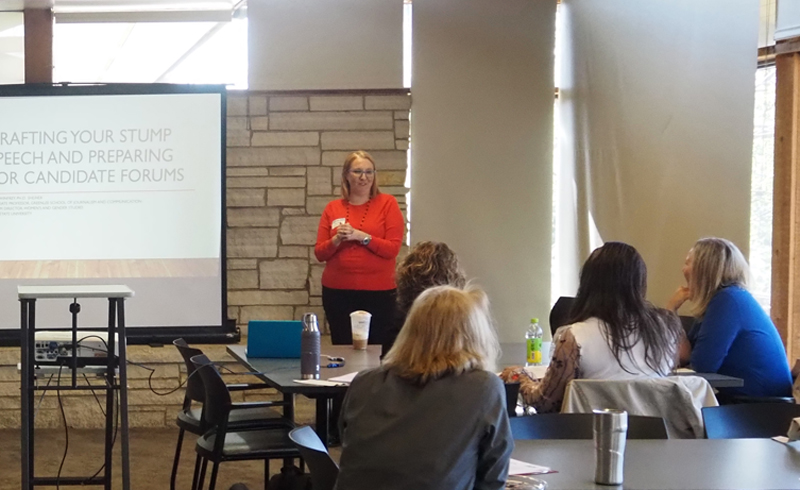 The final morning session, "Communicating in Forums, Debates and On Camera," was facilitated by Angie Hunt, director of Iowa State University News Service. Hunt's session covered preparing for and communicating effectively during public appearances and on camera, including tips on vocal delivery, body language and attire.
During the networking lunch between the morning and afternoon workshops, participants had the opportunity to have a headshot photo taken by Catt Center public relations intern Clare Vilmont.
In the afternoon session, participants heard from a panel of media professionals that included Kathie Obradovich, editor of the Iowa Capital Dispatch; Dave Price, WHO-TV political director and host of "The Insiders;" and Zachary Smith, a reporter with Iowa Public Radio. The panelists shared their insights on how candidates can attract media attention and build relationships with members of their local media.
Carrie Ann Johnson then led a session on using social media in political campaigns, discussing topics such as creating a social media strategy, tools for creating social media content, and using social media to increase engagement with your campaign.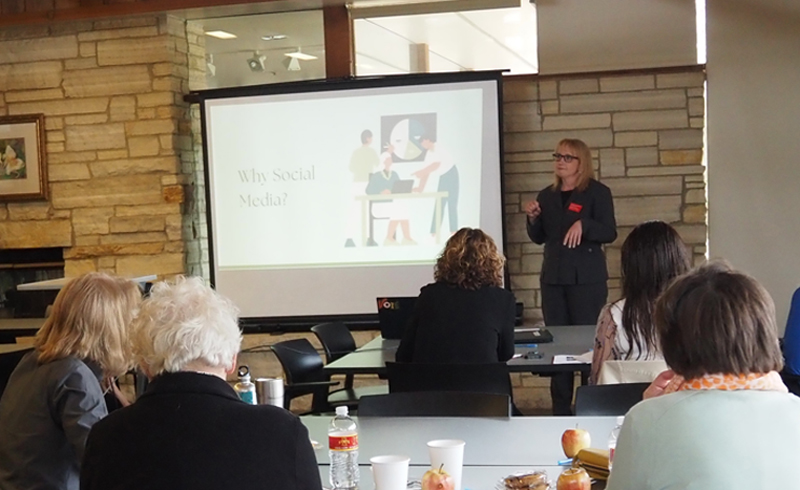 In the final session of the day, three Iowa State University undergraduate students—Kathryn Burns, a senior in political science and Spanish; Mariana Gonzalez, a senior in political science and public relations; and Ashleigh O'Brien, a senior in women's and gender studies—shared findings from the Catt Center's multi-year undergraduate research project on the experiences of women in politics in Iowa.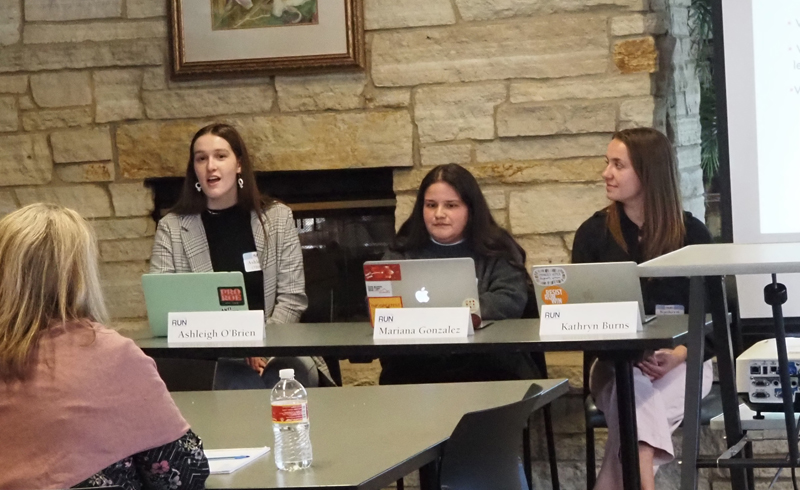 "The speakers and the participants were all enthusiastic and inspiring and our students were fantastic. A great day in every respect," said Karen Kedrowski, Catt Center director.
The 2023 Ready to Run Iowa workshops were sponsored by the Ames Chamber of Commerce, the League of Women Voters of Ames and Story County, and the late Mary Jo and Richard Stanley.
Ready to Run Iowa is a nonpartisan campaign training program to encourage women to run for elected office, position themselves for appointive office, work on a campaign or become involved in public life as leaders in their respective communities. The Catt Center has offered the program every other year since 2007. The next Ready to Run Iowa workshops will be offered in the spring of 2025. Email the Catt Center at cattcntr@iastate.edu to add your name to the Ready to Run® Iowa mailing list.
Published: May 8, 2023