The 2023 Women Impacting ISU calendar was unveiled on Jan. 24 in the Great Hall of the Memorial Union at an event hosted by the Carrie Chapman Catt Center for Women and Politics.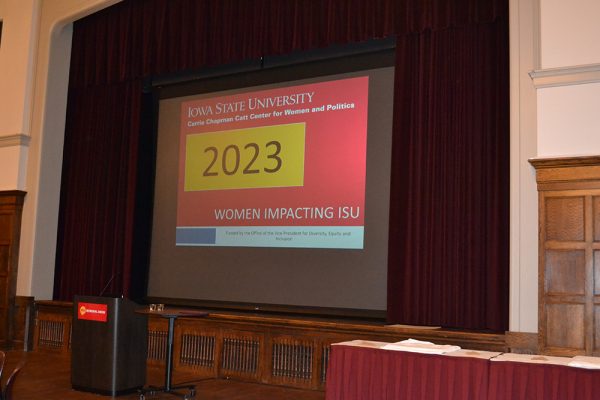 The 2023 calendar featured three students, four faculty and five staff members.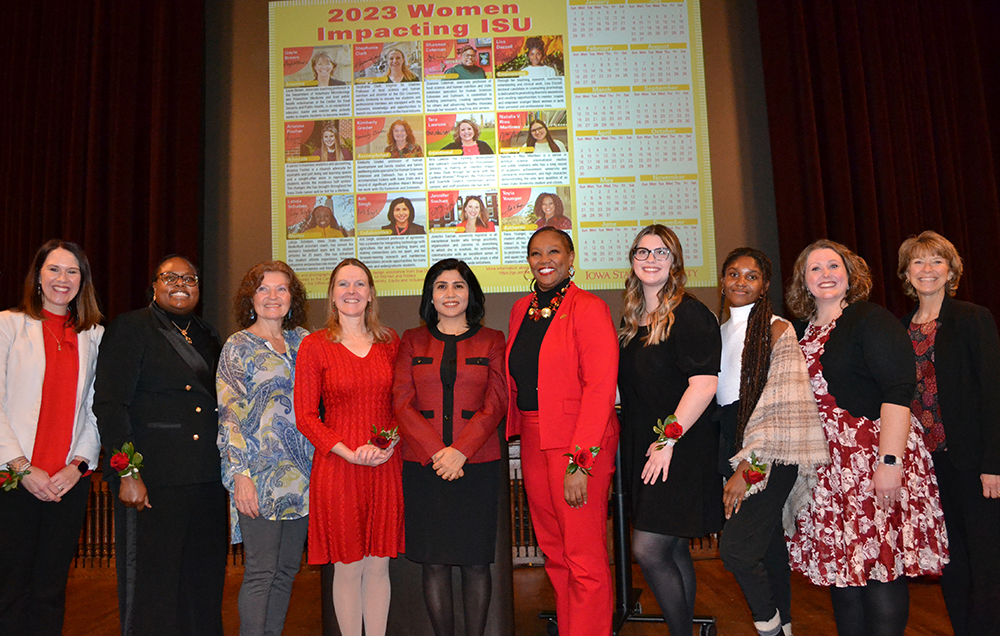 An estimated 150 people were in attendance, and more than 200 people have viewed the livestream of the program.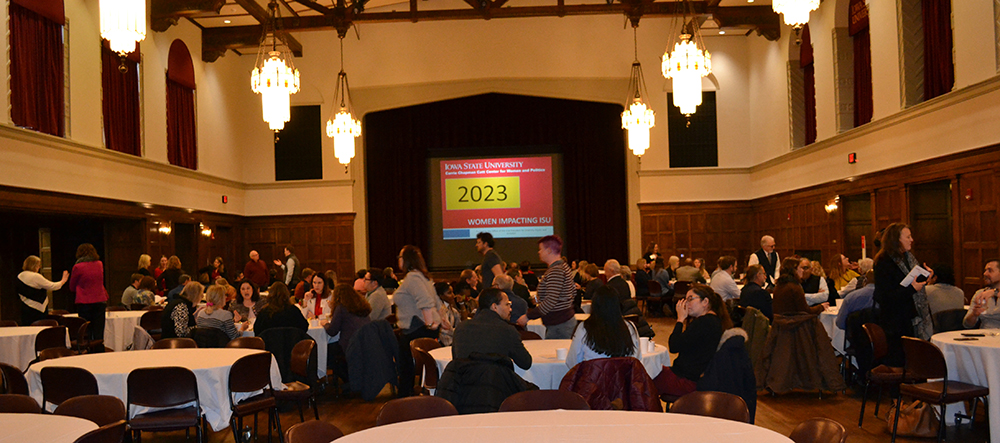 The program started with welcomes from Sue Cloud, communications specialist at the Catt Center, and Sharon Perry Fantini, vice president of diversity, equity and inclusion, whose office funds the calendar each year.
Clare Vilmont, Catt Center public relations and events planning intern, then introduced the honorees and their contributions to the ISU community.
Clare Vilmont, public relations and events planning intern at the Catt Center, introduced each of the 12 calendar honorees.Before the 2023 calendar was unveiled, past calendar honorees in attendance were also recognized and thanked for their continued impact at Iowa State.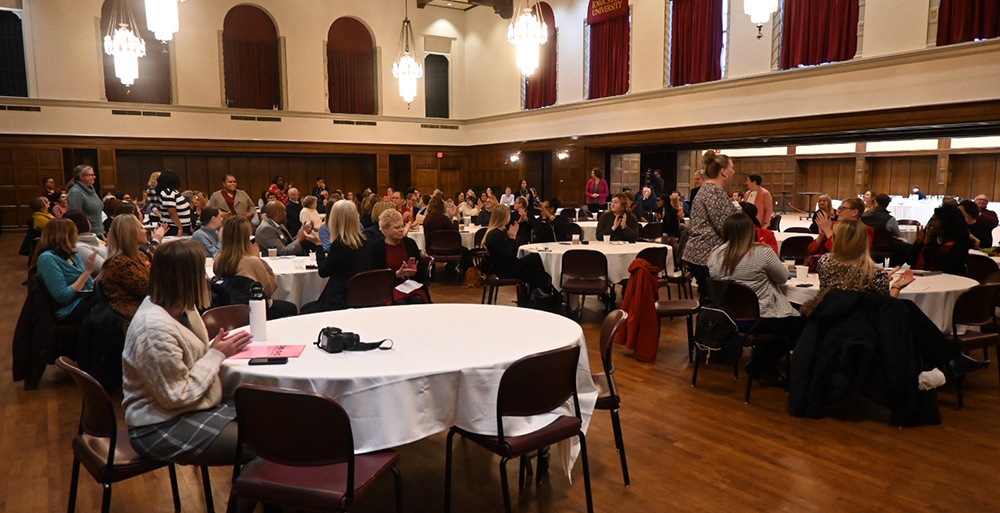 After the program, the free calendars were distributed.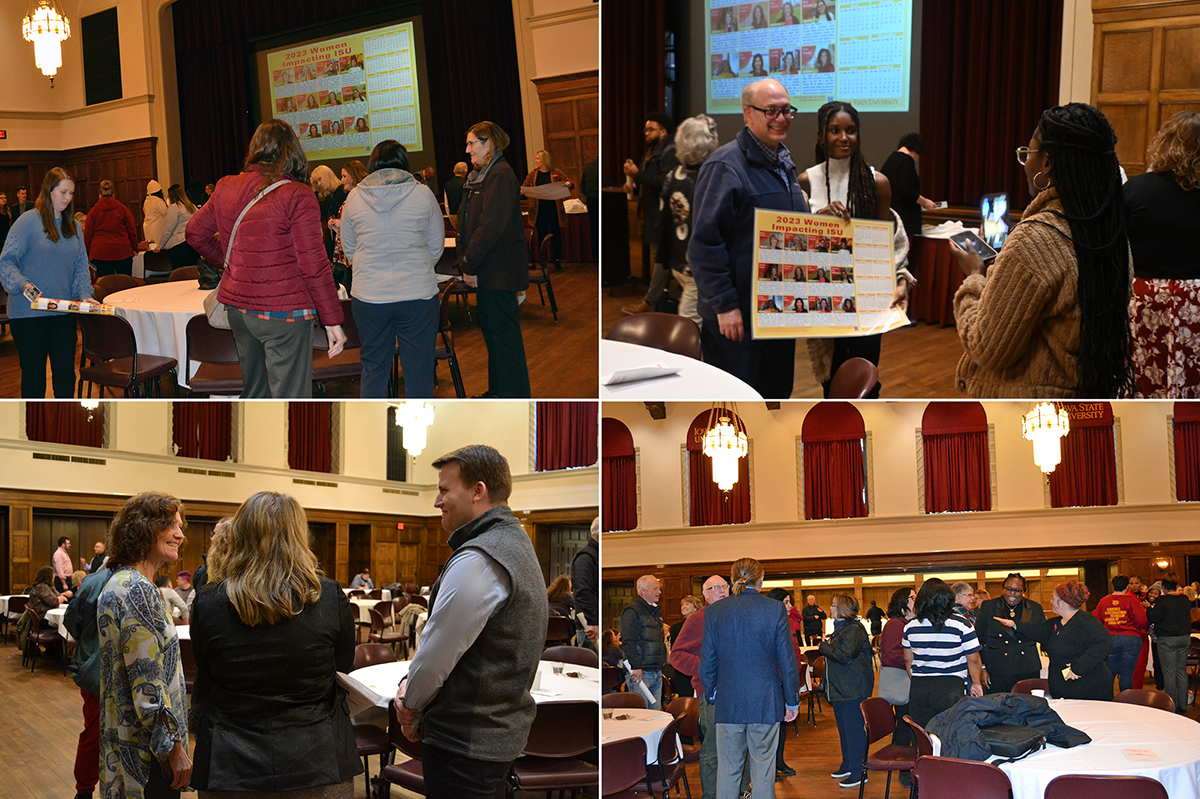 The Catt Center sponsors the Women Impacting ISU calendar each year with funding from the Office of the Vice President for Diversity, Equity and Inclusion. Past years' calendars and a list of honorees are available on the Catt Center website.
Calendars are available for pickup at the Catt Center (309 Catt Hall), Sloss House, ground floor of Beardshear Hall, the Memorial Union (outside the MU Market and Café, outside the bookstore, and across the hall from the West Student Office Space) and Hamilton Hall. If you would like calendars for distribution at your campus office, email the Catt Center at cattcntr@iastate.edu.
Interested in nominating someone for the 2024 Women Impacting ISU calendar? Nomination information is available here.
Published: March 13, 2023