The 24 women featured on the 2021 and 2022 Women Impacting ISU calendars were recognized at a reception on Jan. 25 in the Sun Room of the Memorial Union. After the program, copies of the 2022 calendar were distributed for free. The reception was free and open to the public.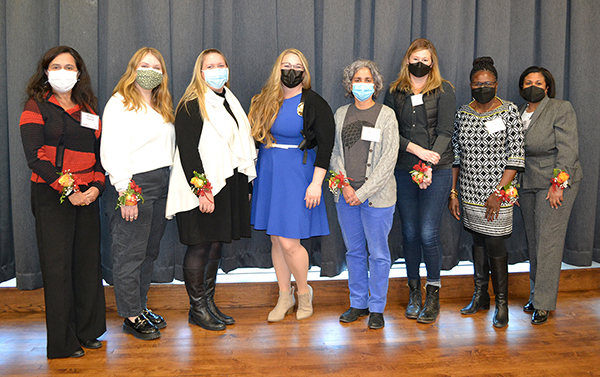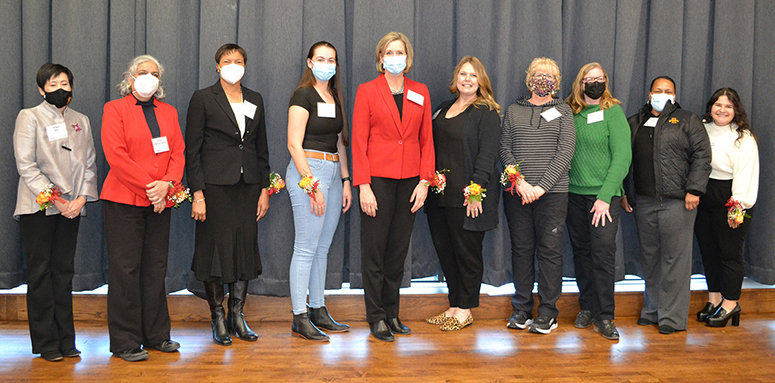 Approximately 125 people attended the event in person, with another 109 watching the program via livestream.
At the reception, honorees were given certificates to commemorate their placement on the calendars, as Arwa Hassan, Catt Center public relations/events planning intern, read some of the contributions to the Iowa State community made by each honoree that were included in their nomination letters.
Thanks to the generosity of 2022 honoree Pamela Newsome, the 2022 honorees were also presented with two roses to share with their nominators.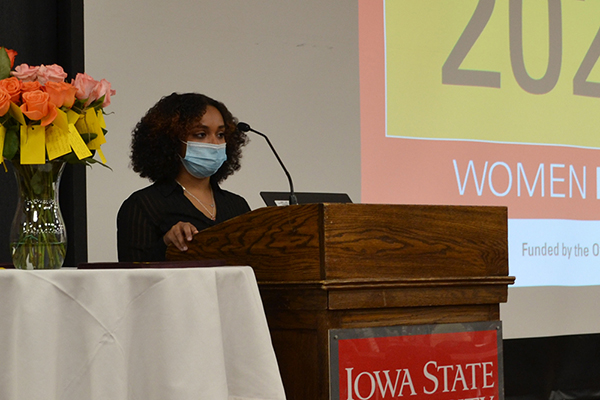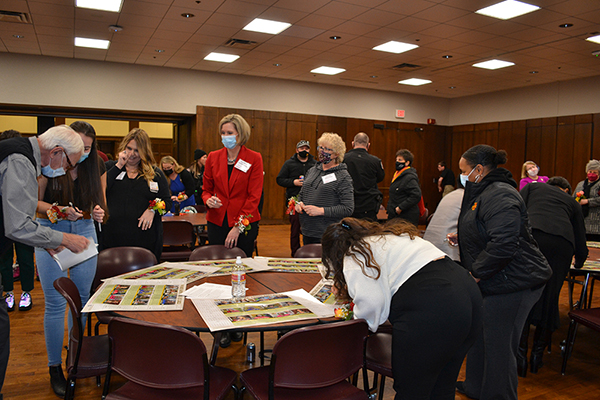 The Catt Center sponsors the annual calendar with funding provided by the Office of the Vice President for Diversity, Equity and Inclusion.
Copies of the calendar are available at the Catt Center (309 Catt Hall), Sloss House, ground floor of Beardshear Hall and the Memorial Union. If you would like calendars for distribution at your campus office, email the Catt Center at cattcntr@iastate.edu.
Visit the Catt Center's website to see previous calendars and a list of past honorees.
Published: March 7, 2022