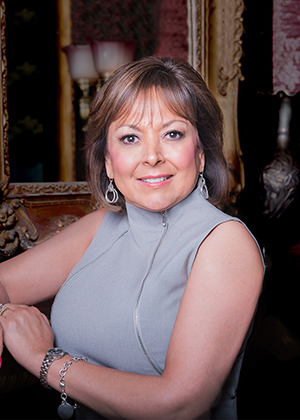 NEW DATE – March 22 @ 7:30 p.m.
Webex link: https://bit.ly/34ahZim
Former New Mexico Governor Susana Martinez will give a virtual presentation on Wednesday, Feb. 16 at 7:30 p.m. as the 34th recipient of the Mary Louise Smith Chair in Women and Politics.
Martinez's presentation, "It's a Different World Out There: Leadership in the States," which is free and open to the public, will be shared via WebEx at https://bit.ly/3spYpZ6.
"States are known as the country's 'laboratories of democracy' and policies can differ dramatically from one state to another. Understanding American federalism, one of the Constitution's bedrock principles, is key to understanding government in the United States today," center director Karen Kedrowski said.
Martinez served as governor of New Mexico from 2011-2019, the state's first female governor and the first woman of color to serve as governor in the United States. Prior to being elected governor, Martinez was a prosecutor in New Mexico for 25 years, specializing in child abuse and sexual abuse cases. She also served as Doña Ana County's elected district attorney for over half that time.
Martinez has been named to Time Magazine's Top 100 Most Influential People in the World and served as a chairman and long-time executive committee member of the Republican Governors Association (RGA).
Martinez earned her bachelor's degree from the University of Texas at El Paso and her law degree from the University of Oklahoma School of Law.

The Catt Center has sponsored the annual Mary Louise Smith Chair speaker series since the fall of 1996 through the generous support of donors. It was established in 1995 to honor the Iowa native and longtime political and civic leader. Mary Louise Smith – the first woman to chair the Republican National Committee – was a mentor, friend and role model to many in the world of politics and civic, government and community affairs.
The purpose of the chair is to bring nationally known political leaders, scholars and activists to Iowa State to enrich the experiences of students and educate citizens about the role of women in the political process.
Published: January 10, 2022