The Carrie Chapman Catt Center for Women and Politics will host the Iowa State Conference on Civility and Deliberative Democracy at the Memorial Union on Oct. 12-13.
The purpose of the conference is to develop civic skills in deliberation – respectful discussion and careful exploration of nuances and tradeoffs among participants – and to educate the Iowa State, Ames and Story County communities on an important public issue of the day.
"Thoughtful and respectful exchange is a valuable civic skill," said Karen Kedrowski, director of the Catt Center. "We are so excited to help our students learn and grow in this way."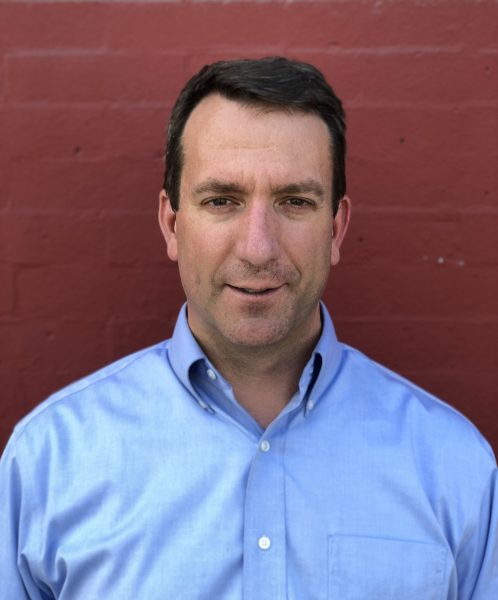 The conference will begin on the evening of Oct. 12 with a keynote discussion by Jon Carson, founder and managing partner of Trajectory Energy Partners, a Midwest-based solar development company. In his presentation, "Energy Democracy – Driving Clean Energy Through Local Action," Carson will discuss ways that the climate and energy space is driven from the local and state level, and what impact local actors can have.
The next evening, up to 60 members of the Iowa State and off-campus community will participate in moderated, small-group discussions on U.S. energy issues.

Materials provided by the National Issues Forum Institute will be used to structure the discussion. According to NIFI, deliberative democracy is an "unbiased kind of talking" that asks participants to focus on their personal experiences as well as their formal knowledge of issues, to understand trade-offs and complexity, and to identify common ground between people with divergent backgrounds and perspectives. A deliberation does not avoid difficult conversations nor does it necessarily seek consensus. Rather, it teaches the arts of listening, respectful disagreement and nuance.
"Civic organizations and educational institutions around the country use the materials and methodology of the National Issues Forum to teach civil civic discourse," said Kedrowski. "We need to appreciate nuance and complexity as we seek policy solutions to contemporary issues."
The discussions will be moderated by undergraduate students enrolled in Speech Communication 322: Argumentation, Debate, and Critical Thinking, who will be trained to keep the discussion on track and remind participants of the ground rules as needed.
"The students in my 322 class are excited to have the opportunity to use their communication and listening skills to facilitate the discussions and to engage with people outside of the classroom setting," said Margaret LaWare, associate professor of English and instructor of the course.
In addition, graduate students enrolled in Political Science 543X: Energy Policy will assist the discussion groups during the workshop if participants have questions about U.S. energy policy.
"Choosing a sustainable way to power our economy needs deliberation," said Yu Wang, associate professor of political science and instructor of the policy course. "It is critical to engage the public in the debate of transitioning to a cleaner, more efficient energy system."
Both the keynote and deliberate democracy workshop are free and open to the public, but registration is required for the workshop.
Prior to founding Trajectory Energy Partners, Carson spent two years at SolarCity, serving a year each as senior director on the Policy and Electric Markets team and senior director of the Solar Ambassador program. Before joining SolarCity, Carson was executive director of Organizing for Action, a grassroots advocacy movement focused on building local capacity and training the next generation of progressive organizers.
Carson also previously served as director of the White House Office of Public Engagement, deputy assistant to the president from January 2011 through January 2013, and chief of staff at the White House Council on Environmental Quality (CEQ) from 2009-2010. Prior to joining the Obama administration, Carson was the national field director for Obama's 2008 presidential campaign and worked on the Obama-Biden presidential transition team. Prior to the Obama campaign, Carson worked on political campaigns across the country.
Carson served in the Peace Corps in southern Honduras for two years, building water systems for rural villages and teaching land surveying. He graduated from the University of Wisconsin-Platteville with a bachelor's degree in civil and environmental engineering and received a master's degree in geography from the University of California-Los Angeles.
Iowa State students interested in a career in renewable energy are invited to attend a job talk with Carson on Oct. 12 at 4 p.m. To RSVP for the talk, please email the Catt Center at cattcntr@iastate.edu.
The Iowa State Conference on Civility and Deliberative Democracy is funded by a gift from the Kerry & Linda Killinger Foundation, whose mission includes promoting public policy reform, advancing social and racial justice, building community and providing access to the arts.
Published: September 13, 2021