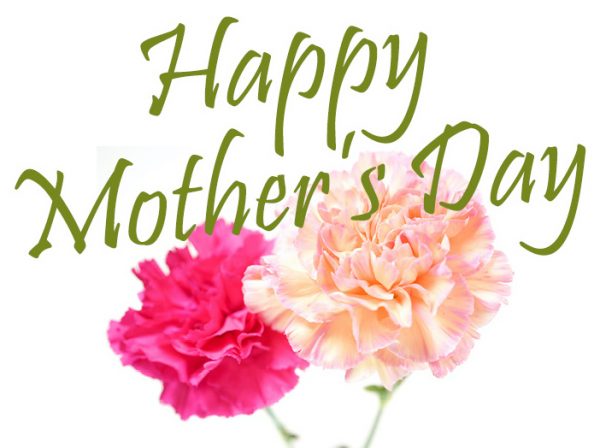 In celebration of Mother's Day, we are featuring plaza heroines who were single mothers. Their dedication as single parents and the way it shaped their children is evident in the biographies of these honorees.
If you are interested in purchasing a brick or a paver to honor a heroine in your life, fill out the online order form or email the Catt Center at cattcntr@iastate.edu. To add or edit a narrative or include a photograph in the profile of a woman you have previously honored on the plaza, email the Catt Center or mail your submission to Plaza of Heroines, 309 Carrie Chapman Catt Hall, 2224 Osborn Drive, Iowa State University, Ames, IA 50011-4009.
Jolynne Marie Carlson knew immediately after becoming a mother that motherhood was a role that she loved more than she could have imagined. She would be a mother three times over and spend a decade pursuing educational interests. Ultimately, her passion resided in helping people through wellness. She graduated from Des Moines Area Community College in 2014 with a degree in fitness management. Carlson extended her passion to entrepreneurship by opening BOM Fitness and Wellness Coaching in Madrid, Iowa. Beyond her success as a business owner and an academic, she has been a source of encouragement, love and inspiration to those around her. Carlson was honored on the plaza by her son, Brandon Carlson, and Bethany Brewer.
Marjorie Grayson graduated first in her class from high school and attended the American Institute of Business (AIB) in Des Moines. In the 1950s she found herself raising two daughters following a divorce. She was a working mother during a time that offered little in the way of support to women in general, let alone a single woman raising children. There were no school programs that offered childcare, nor were school lunches provided. Yet, Grayson always found a way to ensure her children were cared for. She made special meals and tea when her daughters were sick, quizzed them on their homework and sacrificed so they would never go without. Grayson continued to carve her own path, working as the operations manager at PaineWebber into her retirement years. Through her lifetime, she continually proved an example of bravery, love and tenacity for her children and grandchildren. Grayson was honored on the plaza by her daughters, Barbara Helland and Rebecca Burgart.
Eunice Ustrud Vilmont was a progressive and socially conscious woman known for her belief in the importance of diversity. Vilmont was passionate about music. She excelled in voice and violin, performing in many recitals as a solo artist and in an orchestra. Her accomplishments extended to playing in the Iowa State University Symphony Orchestra, directing choral groups, and supporting music education and the music arts. She was also known for her commitment to family. Following the death of her husband and her father, Vilmont set aside her grief to care for her daughters and ailing mother. This commitment shaped the lives of her daughters, whom she taught to be curious, independent, tolerant and how to be themselves. Vilmont was honored on the plaza by her daughters, Carol Watson, Jan Bruckdorfer and Cindy Ustrud.
Sarah Walker had a fierce spirit and a deep compassion that kept her going through trying times. The youngest of a large family living in a coal-mining community and orphaned in her early teens, Walker learned the importance of independence and determination. This would enable her to carry on after the deaths of two of her children, and later her husband. She raised two children—a son and a daughter—with love, self-reliance and a nurturing guidance. Later she would battle cancer twice. She won both battles, and counseled other cancer patients. Sarah left behind a legacy of a fighter spirit and a compassionate nature. Walker was honored on the plaza by her son, Robert Walker.
Andrea Bonney Walling graduated from the University of Minnesota with two Bachelor of Arts degrees. She was nursery school teacher and director, where she was dedicated to giving the children in her program the best. She continued her passion for children when she became a human services licensor for the state. Walling was also the solid foundation for her household, offering her never-ending support and encouragement as a mother. Her dedication to all of these roles has had an influence on the world around her. Walling was honored on the plaza by her daughter, Andrea Bonney Hefty.
Peggy Welch was a single mother of two. She set an example of courage by admitting her fears and working through her hardships with an openness that is admirable. Like many mothers, Welch worked late into the night to ensure that her family was a priority and that nothing was being ignored. She encouraged her children to be themselves and to find their way in life. Welch never stopped trying to be a better version of herself and encouraged the growth of others through support. She proved that there cannot be courage without fear. Welch was honored on the plaza by Kathie McClellan.
Published: May 10, 2021