This issue of Voices features four healthcare professionals who are honored in the Plaza of Heroines, in recognition of and gratitude to healthcare professionals across the country and around the world who have sacrificed so much during the COVID-19 pandemic.
If you are interested in purchasing a brick or a paver to honor a heroine in your life, fill out the online order form or email the Catt Center at cattcntr@iastate.edu.
To add or edit a narrative or include a photograph in the profile of a woman you have previously honored on the plaza, email the Catt Center or mail your submission to Plaza of Heroines, 309 Carrie Chapman Catt Hall, 2224 Osborn Drive, Iowa State University, Ames, IA 50011-4009.
---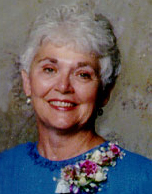 Mary Anne Coady
Coady was born January 18, 1936, in Des Moines, Iowa. She was raised on farms in Bondurant, Oskaloosa, Kellerton and Georgetown, Iowa. She received her nurse's training in 1956 at St. Joseph's School of Nursing in Ottumwa, Iowa, and married Larry B. Coady on December 29, 1956. They moved to Ames, where he was an undergraduate in electrical engineering at Iowa State University. He eventually earned his Ph.D. in electrical engineering in 1965 and became a faculty member in that department, retiring in 1992.
Coady began her career as a pediatric nurse in Ottumwa. From 1959-1975, she stayed at home with her 10 children, using her nursing skills on her family and the neighborhood children. She took great joy in her family, attending her children's school events (especially their cross country meets) and organizing family gatherings. She was proud that her children all graduated from high school and pursued post-high school education, with five graduating from Iowa State.
After returning to nursing professionally in 1975, Coady worked as a medical and emergency room nurse at Mary Greeley Medical Center in Ames and at the ISU Student Health Center. Her last decade of nursing was spent as a homecare and hospice nurse for Homeward of Mary Greeley Medical Center. She retired in 1993, and in her retirement she became known as a very talented craft maker.
Coady passed away on November 3, 2015. She was honored on the plaza by her children.
---
Norma Jean Hirsch
Norma Jean Hirsch was born on August 2, 1944, and raised on a farm in northeast Iowa. In 1966, she graduated with a Bachelor of Science degree in zoology from Iowa State University and in 1970, she received her Doctor of Medicine from the University of Iowa.
Hirsch's postgraduate education was in pediatrics at the University of Texas Southwestern Medical School, pediatric nephrology at the University of Indiana and neonatal-perinatal medicine at Baylor College of Medicine. She taught at Indiana University, Baylor College of Medicine, University of Texas Southwestern Medical School and the University of Iowa College of Medicine.
In 1979, Hirsch returned to Iowa and established a medical practice in neonatal-perinatal medicine, serving as president and senior partner of Newborn Care Consultants, P. C. until 1994.
During her career, Hirsch empowered family-centered and relationship-based medical services for critically ill infants and their families; participated in the continuing education of health care providers; provided leadership for Blank Children's Hospital in Des Moines; served as a teacher/mentor for nurses, nursing students, paramedical residents and family practice residents; provided education and consultation to members of the paramedical, legal and paralegal education and media professions; and served on government and private commissions, boards and consortiums.
In 1991 she received the Governor's Volunteer Award for Outstanding Service to the State of Iowa. In 1983 and 1993 she received the Teacher of the Year Award for Blank Children's Hospital. In 1983 she received the Des Moines YWCA Women of Achievement Award.
Hirsch was honored in the plaza by Suzanne Zobrist Kelly, her undergraduate roommate at Iowa State University.
---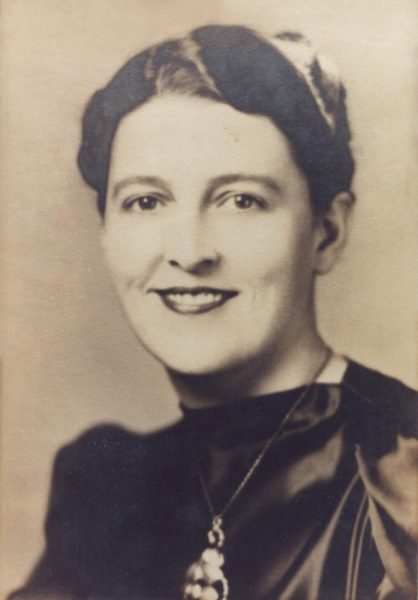 Gail McClure Proffitt
Gail Arlene McClure Proffitt was born August 9, 1908, in Bussey, Iowa. Her father was the town doctor and newspaper editor. She graduated from Bussey High School in 1925 and followed her father's footsteps to the University of Iowa School of Medicine in Iowa City, where she received her Doctor of Medicine in 1931. Her internship and residency in internal medicine were completed in 1933 at Albany Hospital in Albany, New York, after which she returned home to practice rural medicine with her father.
In 1935, Proffitt moved into the field of college health at the University of Kansas at Lawrence, returning to Albany briefly for postgraduate study in diseases of the chest. In 1938, she was hired as staff physician at the Iowa State College Hospital in Ames, Iowa. In 1943, she married Carrington Albert Proffitt, and they had two children. She was named assistant director of the Iowa State University Health Service in 1955 and director in 1964. She retired from the university in 1973.
When the family moved to Des Moines, she worked for the state health department. After their move to Pinehurst, North Carolina, she volunteered in the cancer registry at Moore County Regional Medical Center.
In 1971, Proffitt was a co-marshal of the ISU Veishea parade. In 1972, the North Central section of the American College Health Association awarded her a Citation of Merit for her dedicated service to college health, and in 1973, the organization voted to make the award a continuing one and named it for her.
Proffitt died in Pinehurst, North Carolina, on August 17, 1983. She was honored in the plaza by her daughter, Ann Proffitt Orning.
---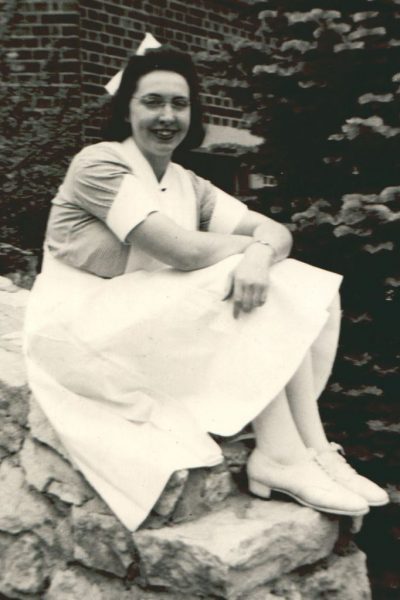 Dorothy Mae Devault Wild
Dorothy Mae DeVault Wild was born January 14, 1918, in rural Davis County, Iowa. She graduated from Bloomfield Junior College in 1937 and from the University of Iowa School of Nursing in 1944.
After graduation, Wild worked as an assistant night supervisor at the University Hospitals until February 1, 1946. She married Vernon Ray Wild on February 3, 1946, and they began their married life on a Weaver Witwer farm east of Marion, Iowa. They had five children, with Wild working part time in nursing, both as a private nurse and at St. Luke's in Cedar Rapids. She also raised a large garden, kept house, gathered eggs and canned.
The Wilds lived on three different Witwer farms. To save money for a down payment on a home, she began commuting to Mt. Vernon to work in a nursing home. In 1968 they moved to Keystone, Iowa, and bought their first home. Wild worked in the local doctor's office for two years and then for public health for two years before becoming one of the first employees at the Keystone Care Center when it opened. She was charge nurse of the 3 p.m. to 11 p.m. shift for 13 years. In 1990, she retired, following five years of teaching the 20-hour nurse aide course to prospective nurse's assistants. She continued volunteering at the care center until 2009.
Wild died November 28, 2010. She was honored on the plaza by her daughter, Linda Wild.
Published: July 14, 2020