The 2017 Ready to Run Iowa workshop series kicked off on Feb. 17 with record-breaking attendance.
More than 100 participants attended the first two workshops, and 83 percent of those surveyed afterward said they planned to run for elected office in the future.
The first workshop, "Getting Started in Iowa Politics," opened with Dianne Bystrom, director of the Carrie Chapman Catt Center for Women and Politics, who provided an overview of women's current political status in Iowa in elected and appointed office.
"Research shows that when women run for elected office they are just as successful as men competing as incumbents, challengers and especially in open seat races," she said. "However, women need to be asked an average of three times to run before they will seriously consider it." Bystrom concluded her presentation by asking the women in the room three times to run for office.
The following panel discussion focused on serving on state, county and local boards and commissions in Iowa. The panelists discussed the importance of more women serving on these boards, the different application processes, and what it is like to serve. The panel was comprised of Tracie Gibler, director of boards and commissions and policy adviser in the Office of Governor Terry E. Branstad; Trina Flack, chair of the Ankeny Plan and Zoning Commission; and Kimberly Lanegran, assistant professor of political science at Coe College. Of those responding to the follow-up survey, 71 percent said they planned to apply to serve on a board.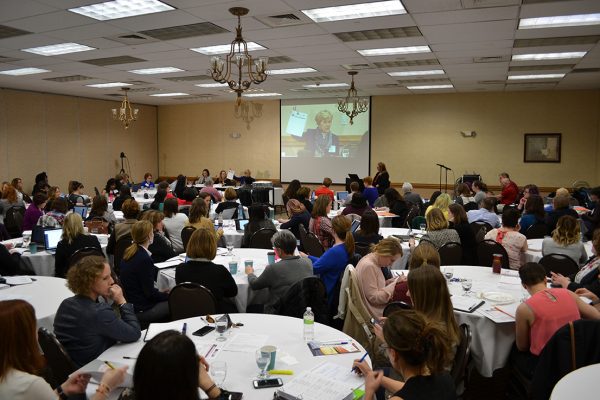 One participant expressed her opinion of the panel by commenting, "This is a great opportunity. Even if women choose not to run, if we increase participation on boards and commissions, I think that's a win!"
The final session of the first workshop focused on elections in Iowa and covered topics ranging from getting one's name on the ballot to the role of political parties and strategists in Iowa elections. Dawn Williams, director of elections in the Secretary of State's Office, shared the timeline and procedures for running for office as well as the many resources offered by the Secretary of State's Office.
Rachel Bly, Grinnell City Council member and a 2014 candidate for the Iowa House of Representatives, shared her experiences running for local and state office. Emily Parcell, managing director of Wildfire Contact, provided participants with insights into the services offered by campaign strategists and advice on how and when to hire a professional.
"Launching Your Campaign," the second workshop in the Ready to Run series, began in the afternoon of Feb. 17 with Megan Suhr, chair of the Marion County Democratic Party, and Sherill Whisenand, former state central committee member of the Republican Party of Iowa. The women shared their experiences working with their party and provided advice for those interested in running for office or just being more involved with their party. They both stressed the importance of knowing your preferred parties' issues and making connections within your party.
The following session provided an overview of the nuts and bolts of launching a political campaign. It was presented by Jesse Harris, vice president at LS2group, and Samantha Kampman, communications coordinator for the Ankeny Community School District. They gave a step-by-step guide to all the components of launching a campaign, including assessing one's self as a candidate, conducting research, networking and developing a campaign plan.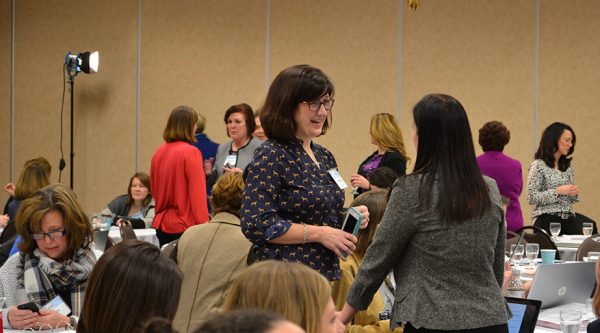 The Feb. 17 afternoon workshop concluded with a panel on "Women's Campaign Experience," in which presenters gave a behind-the-scenes look at what it is really like to run for office. Sara Kurovski, mayor of Pleasant Hill; Amy Nielsen, state representative from North Liberty; and Kim Weaver, 2016 candidate for Iowa's 4th U.S. congressional district; participated in the panel.
Based on the follow-up survey results, the final afternoon panel was very well-received. One participant said, "The individual experiences shared by the three women were unique and insightful. I really appreciated their openness, honesty and willingness to discuss all aspects of running for and being in office."
The next two Ready to Run Iowa workshops will be held on March 31 at the Gateway Hotel and Conference Center in Ames. Registration is now open, and seats are limited.
The morning workshop, "Fundraising for Success," will be held from 9 a.m. to noon. It will address the basics of fundraising, developing a fundraising plan, asking for donations and advice from fundraising experts. This workshop will feature Anne Roth, former finance director for U.S. Sen. Charles Grassley's 2016 campaign; Heather Matson, campaign strategist and 2016 candidate for the Iowa House of Representatives; State Auditor Mary Mosiman; Megan Tooker, executive director of and legal counsel for the Iowa Ethics and Campaign Disclosure Board; and Jessica Vanden Berg, partner at Maverick Strategy and Mail.
The afternoon workshop on March 31, "Campaign Messaging and the Media," will be held from 2-5 p.m. This workshop will include a discussion on creating campaign messages, presented by campaign strategy experts Jeff Link of Link Strategies and Matt Hinch of Cornerstone Government Affairs. Teree Caldwell-Johnson, CEO of Oakridge Neighborhood Services and chair of the Des Moines School Board; Amy Campbell, partner at Advocacy Cooperative; and Kim Reem, fourth vice president of the National Federation of Republican Women, will share best practices for candidate and issue advocacy. The workshop will conclude with a panel discussion on how to work with the news media featuring news professionals.
Ready to Run Iowa will conclude on April 28 with the final two workshops: "Communicating With Voters" and "Winning Internet Strategies." Registration will open on March 31.
Published: March 13, 2017