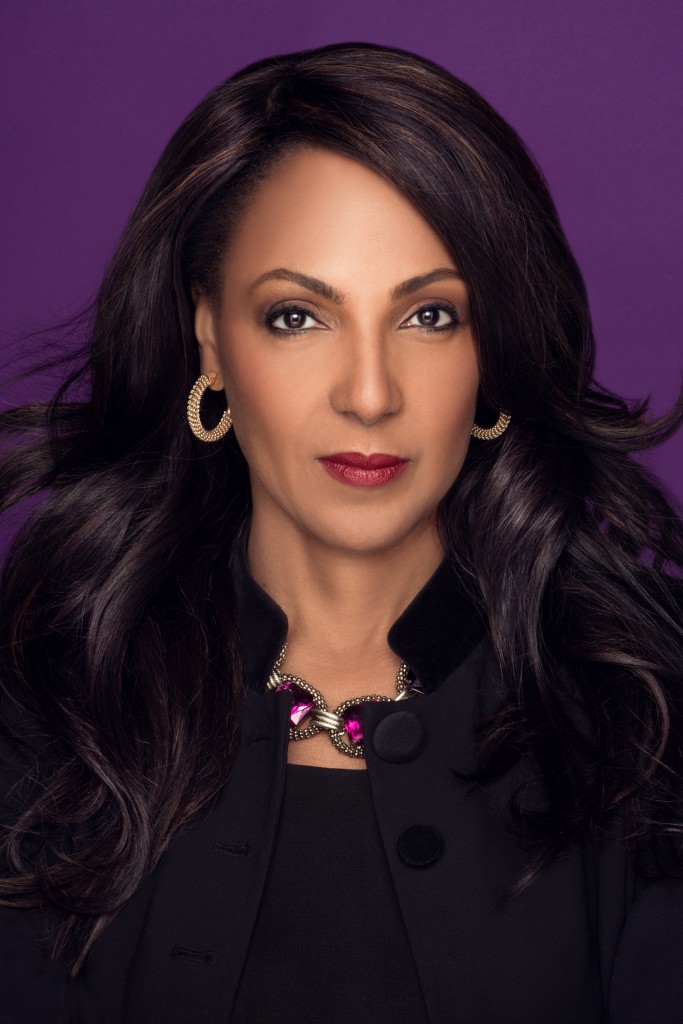 Attorney, author and political analyst Michelle D. Bernard – who is the founder, president and CEO of the Bernard Center for Women, Politics and Public Policy – will speak March 31 at Iowa State University as the spring 2015 Mary Louise Smith Chair in Women and Politics.
She will present "How American Women are Changing Politics" at 7:30 p.m. in the Memorial Union's Sun Room. The presentation – which is sponsored by the Carrie Chapman Catt Center for Women and Politics, Office of the Senior Vice President and Provost, and Committee on Lectures – is free and open to the public.
"Bernard, who describes herself as right of center, is known for her analysis of a variety of political and public policy issues, both domestic and foreign," said Dianne Bystrom, Catt Center director. "For example, she has spoken on topics as varied as the historic 2008 presidential campaign and election; the political participation and voting trends of African Americans and women; and advancing democracy, economic liberty, and the human rights of women and ethnic and religious minorities in the Middle East."
An attorney by training, Bernard is a frequent political and legal analyst on MSNBC; appears regularly on "The McLaughlin Group"; is a guest commentator on National Public Radio's "All Things Considered"; and is a contributor for the Huffington Post and the Washington Post's "She the People." She also has appeared on CNN's "The Situation Room"; FOX News' "America's Newsroom," "Hannity and Colmes" and "The O'Reilly Factor"; and HBO's "The Bill Maher Show." In July 2008, Newsmax magazine named Bernard as one of three "fast trackers" on its list of the nation's top opinion leaders.
Bernard is the author of "Moving America Toward Justice: The Lawyers' Committee for Civil Rights Under Law, 1963-2013" and "Women's Progress: How Women are Wealthier, Healthier and More Independent Than Ever Before."
Prior to founding the Bernard Center for Women, Politics and Public Policy, she served as president and CEO of the Independent Women's Forum and practiced law as a partner in the Washington, D.C., firm of Patton Boggs LLP. Bernard holds a Bachelor of Arts degree in philosophy and political science from Howard University and a law degree from Georgetown University.
Published: January 12, 2015