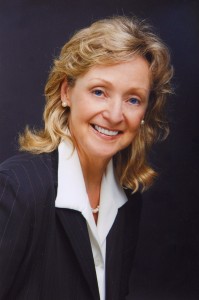 Judith Goetsch Brandlin of Los Angeles will receive the 2014 Carrie Chapman Catt Public Engagement Award from the College of Liberal Arts and Sciences for her work in providing quality and affordable after-school care for children throughout California.
A 1964 graduate of Iowa State University with a degree in modern languages, Brandlin is the founder and president of Stone Soup Child Care Programs. Since 1986, she has been responsible for opening and operating more than 80 after-school programs. Last year, her organization served 3,500 children in 10 school districts.
The Carrie Chapman Catt Public Engagement Award recognizes an alumnus or friend of LAS who has demonstrated outstanding achievement in working with public entities at the local, state, national or international levels. Brandlin was selected for the 2014 award based on her "distinguished career" and "unwavering support of after-school programs for children," said Beate Schmittmann, dean of the college.
The award will be presented at the ISU Alumni Association luncheon and awards ceremony at 11:30 a.m. on Friday, Oct. 10. Brandlin also will be recognized at the LAS dinner and awards ceremony on Thursday, Oct. 9, at 5:30 p.m.
Brandlin was nominated for the Carrie Chapman Catt Public Engagement Award by Dianne Bystrom, director of the Catt Center for Women and Politics.
"In addition to her distinguished career devoted to providing affordable, quality childcare, Judith has been active in supporting Iowa State University, including Catt Center programs focused on community engagement and leadership development," Bystrom said.
A lifetime member of the ISU Alumni Association, Brandlin has received several awards for her service including the Achievement Award in Education from the YWCA of Los Angeles, the Leadership Award from the Volunteer Center of Los Angeles and the Alumni Merit Award from the ISU Alumni Association.
In addition, Brandlin served 20 years on the Greater Los Angeles board of directors of United Way as well as on the Los Angeles Roundtable for Children and Mayor's Advisory Committee for Children. She is a founding member of the California School-Age Child Care Consortium and a current board member of the MUSES of the California Science Center.
Brandlin's Stone Soup Child Care is used as a model for other programs in states across the country. In 1998, Vice President Al Gore cited it as an exemplary partnership and model after-school program at a White House town hall meeting. Prior to founding Stone Soup Child Care Programs in 1986, Brandlin co-founded ADESTE, an after-school program for Catholic elementary schools in Los Angeles.
Published: September 16, 2014