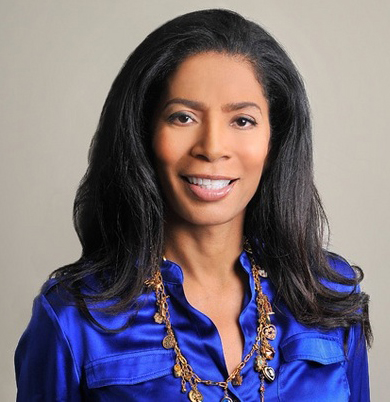 Judy Smith, the real-life inspiration for ABC's hit television show "Scandal," will present "Leading in a Crisis: Real Stories Behind 'Scandal'" at 8 p.m. on March 10 in the Great Hall of the Memorial Union.
The lecture is free and open to the public.
Smith, a crisis manager and former White House deputy press secretary for President George H. W. Bush, is the real-life inspiration for Olivia Pope, the lead on ABC's "Scandal" – a show about the life and work of a professional fixer. Smith's career in public relations and strategic communications has included service as special counsel to the U.S. Attorney of the District of Columbia and corporate communications executive at NBC.
Smith has overseen legal and public communications on a number of high-profile criminal and civil cases and provided counsel to international heads of state, executives of major corporations, professional athletes and Hollywood celebrities. She serves as co-executive producer of the ABC series and provides insight and technical expertise on crisis management issues.
Prior to founding Smith and Company, she was a partner at several Washington, D.C.-based public relations firms. Before that, Smith served as senior vice president of corporate communications at NBC, where she was responsible for the network's global communications strategy. Additionally, she served as NBC's chief spokesperson for domestic and international programming and business ventures and helped with the launch of one of the nation's first cable news stations, MSNBC.
In 1991, Smith joined the White House as special assistant and deputy press secretary to President Bush. During her tenure, she provided the president and his cabinet with communications advice on a wide range of foreign and domestic issues. Prior to joining the White House, Smith served as an assistant U.S. attorney and was special counsel to the U.S. Attorney of the District of Columbia where she oversaw legal and communications work on a number of high profile criminal and civil cases.
Smith has been featured in numerous national publications including the Washington Post, National Journal, the New York Times and the Wall Street Journal and writes regularly on current events for the Huffington Post and the Daily Beast. She frequently appears on major television networks such as CNN, MSNBC, FOX News, NBC, ABC and CBS to offer commentary on topical issues of the day. Smith also lectures on crisis management for corporate boards, academic institutions and other professional groups.
Smith received a bachelor of science degree in public relations from Boston University and graduated from the American University College of Law, where she was the first African-American woman to serve as executive editor of the law review.
Her visit to Iowa State is being hosted by the Committee on Lectures, which is funded by the Government of the Student Body, with support from the Black Graduate Student Association, Carrie Chapman Catt Center for Women and Politics, College of Liberal Arts and Sciences, George Gund Lecture Fund, Greenlee School of Journalism and Communication, Multicultural Student Programming Advisory Council, Women's and Gender Studies, and the Women's Leadership Consortium.
Published: January 13, 2014