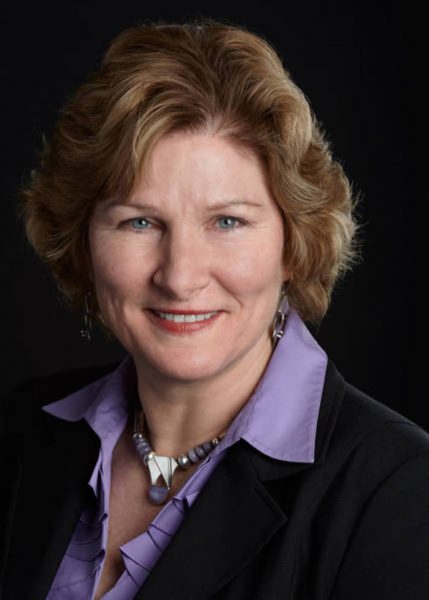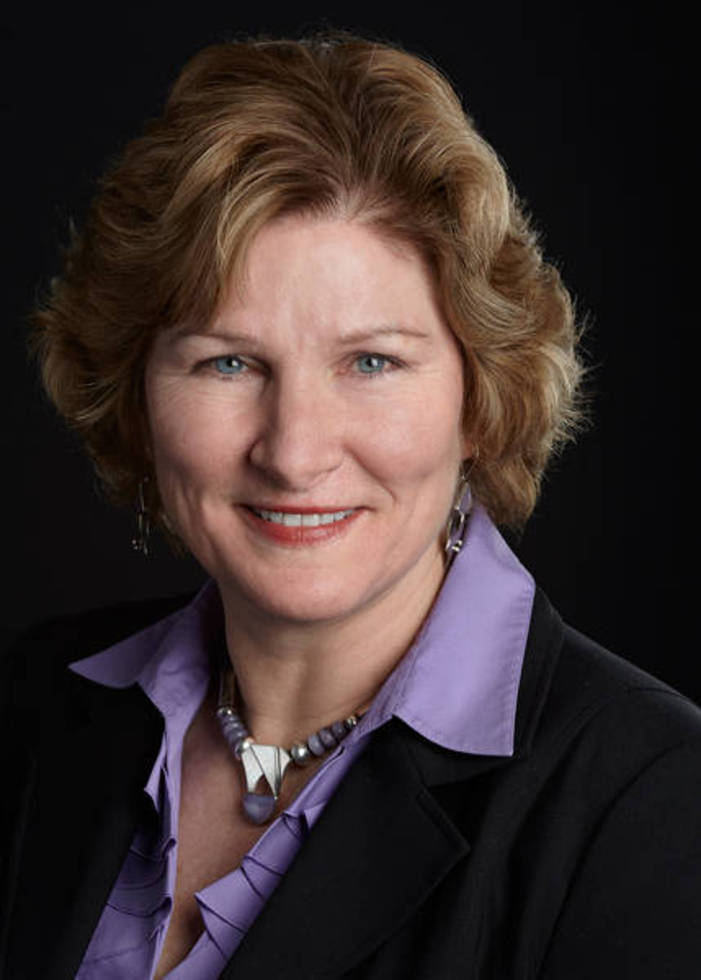 Ambassador Karen Hughes – who currently serves as worldwide vice chair for Burson-Marsteller, a leading global public relations and communications firm – will discuss the CEOs of leadership on Oct. 3 as the fall 2013 Mary Louise Smith Chair in Women and Politics.
Before joining Burson-Marsteller in 2008, Hughes worked for more than 30 years in public administration, public policy and communications. She served as Undersecretary of State for Public Diplomacy and Public Affairs with the rank of ambassador from 2005 to 2007. Hughes also served as counselor to President George W. Bush from 2001 to 2002.
Hughes will present "The CEOs of Leadership: Clarity, Example and Optimism" at noon on Thursday, Oct. 3, in the Great Hall of the Memorial Union. The presentation is free and open to the public.
"Ambassador Hughes is highly regarded as an energetic and engaged public speaker, especially on the topics of leadership and strategic communications," said Dianne Bystrom, director of the Carrie Chapman Catt Center for Women and Politics, which sponsors the Smith lecture series. "She recently was selected to serve as a resident fellow for the spring 2013 semester at Harvard University's Institute of Politics and enjoys sharing her experiences with young people."
At Burson-Marsteller, Hughes is a trusted counselor to corporate, nonprofit and political leaders and provides strategic communications, corporate positioning and messaging advice. She has worked with clients as diverse as AVON Products Inc., Ford, Johnson & Johnson, LIVESTRONG and the George W. Bush Presidential Center.
Hughes reached out on behalf of the United States to audiences across the world as Undersecretary of State for Public Diplomacy and Public Affairs from 2005 to 2007. She dramatically reshaped the State Department's communications efforts, rebuilt an agency demoralized by years of budget cuts, launched a new focus on America's "diplomacy of deeds," and made public diplomacy central in the development of foreign policy.
As counselor to President Bush from 2001 to 2002, Hughes was a strategic advisor to the president on policy and communications and managed the White House offices of communications, media affairs, speechwriting and press secretary. When Hughes left the White House, the New York Times said: "The rule of thumb in any White House is that nobody is indispensable except the president. But Karen Hughes has come as close to that description as any recent presidential aide." The Associated Press called Hughes "perhaps the most influential woman ever to serve an American president."
Hughes began her career as a journalist, working as a television reporter for the NBC-affiliate KXAS-TV in Dallas-Fort Worth, Texas, from 1977 to 1984. She was the director of media relations for Halcyon Associates, a Dallas-based public relations firm, from 1987 to 1990. Hughes was executive director of the Texas Republican Party from 1992 to 1994 and served as a consultant and frequent spokesperson for the party throughout the late 1980s and early 1990s.
From 1995 to 1999, Hughes served as director of communications for then-Governor Bush and oversaw communications for his successful gubernatorial campaigns in 1994 and 1998. In 2000, she was communication director for Bush's successful presidential campaign and served as senior communications strategist on his 2004 campaign.
Hughes is a Phi Beta Kappa and summa cum laude graduate of Southern Methodist University, with a Bachelor of Arts in English and a Bachelor of Fine Arts in Journalism. She is the author of "Ten Minutes From Normal," a memoir of her experiences working with President Bush and her decision to leave the White House to return with her family to Texas in 2002.
The Mary Louise Smith Chair in Women and Politics was established at Iowa State University in 1995 to honor the Iowa native and longtime political and civic leader. Smith – the first and only woman to chair the Republican National Committee – was a mentor, friend and role model to many in the world of politics and civic, government and community affairs.
The purpose of the chair is to bring nationally known political leaders, scholars and activists to Iowa State to enrich the experiences of students and educate citizens about the role of women in the political process. Hughes is the 24th woman leader to visit Iowa State through the sponsorship of the Smith chair.
Published: July 14, 2013