Five research projects and one documentary film received funding through the 2012 Carrie Chapman Catt Prize for Research on Women and Politics.
A selection committee of 11 faculty members blind-reviewed 31 proposals, submitted from researchers from 24 states and four countries. The committee chose three projects as winners of the Catt Prize and two projects as honorable mentions. Each of the winning prize proposals will receive $1,000 and each honorable mention award will receive $500. In addition, a 20th anniversary Catt Prize award of $2,000 was given to a documentary film project.
Prize winners for 2012 are:
Victoria Bruce and Karin Hayes, filmmakers from Urcunina Films, Riva, MD, for Power Shift. The film will document the events that led to the women's takeover of the New Hampshire political scene, what happens with the governing style of women working in concert with other women, and what differences the next several years will make on the political ambition of women throughout the nation. The filmmakers will use the Catt Prize to conduct initial research for the story line and to begin pre-production of the documentary.
Kimberly Cowell-Meyers, assistant professor of government at American University, Washington, DC, for Women's Political Parties: Their Emergence, Substance and Impact. The study will create a dataset cataloging women's political parties around the world since 1990 and examine their emergence and impact. Cowell-Meyers will use the Catt Prize to hire research assistants to help locate information on party platforms and practices and build the dataset.
Jaclyn Kettler, Ph.D. candidate in political science at Rice University, Houston, TX, for Campaign Networks and the Success of Female State Legislative Candidates. The study will use social network analysis to determine how female candidates' relationships impact their electoral success. Kettler will use the Catt Prize to hire a programmer to assist in running the network analysis on the dataset.
Dawn Teele, Ph.D. candidate in political science at Yale University, New Haven, CT, for Understanding Descriptive Representation Requires Better Data: A Proposal to Collect and Refine Data on Women in Parliament. The study will create a database of the women in national legislatures by party type for 334 countries to better examine the relationship between descriptive representation and policy outcomes. Teele will use the Catt Prize to hire research assistants fluent in other languages to help collect the data.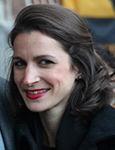 Honorable mention awards for 2012 are:
Mona Tajali, Ph.D. candidate in humanities at Concordia University, Oakland, CA, for Demanding a Seat at the Table: Women's Organizing for Political Representation in Iran and Turkey. The study identifies the key factors that lead to women's under-representation in formal politics. Tajali will use the award to draw attention to the rise of Muslim women's influence in political spheres and train activists on strategies used by Muslin women's groups to address women's political under-representation.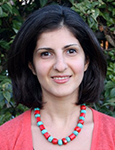 Kerith Woodyard, assistant professor of communication at Northern Illinois University in DeKalb for A Bulldog Running along the Feet of Jesus: A Rhetorical Analysis. The study will examine Carry Nation's place in both women's rhetorical history and temperance history and expand understanding of the theory of prophetic discourse. Woodyard will use the award toward travel expenses to visit the Kansas Historical Society State Archives and Library in Topeka, KS, to examine the Carry Amelia Nation Papers.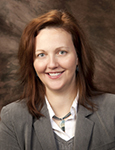 Members of the 2012 Catt Prize Selection Committee are Mariana Medina, David Peterson, Amy Erica Smith, Alex Tuckness and Robert Urbatsch, all with the Department of Political Science; Amy Bix, Department of History; Margaret LaWare and Abby Dubisar, both with the English Department; Raluca Cozma, Greenlee School of Journalism and Communication; and Valerie Hennings and Dianne Bystrom with the Catt Center. The committee was assisted by Sue Cloud, communications specialist at the Catt Center.
Published: March 11, 2013