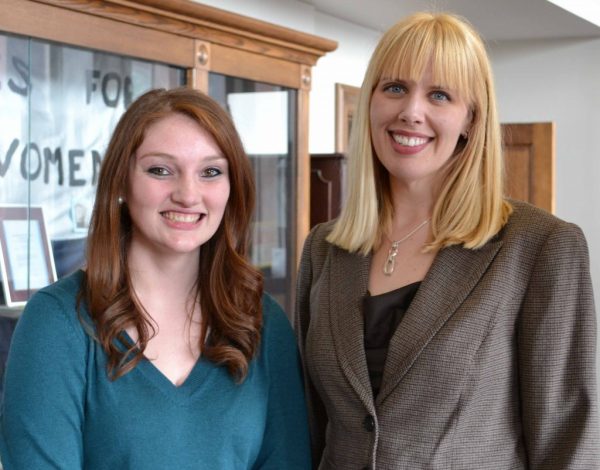 The Carrie Chapman Catt Center for Women and Politics is continuing its partnership with the Friends of the Iowa Commission on the Status of Women (ICSW) on a research project that examines the membership of appointed county and municipal boards and commissions. This partnership began in June 2012.
Since 1987, gender balance has been required by law on Iowa's state-level boards and commissions. In 2009, the Iowa Legislature extended this requirement to counties and cities effective Jan. 1, 2012. This research partnership– titled the Gender Balance Project – aims to understand the extent to which gender balance has been achieved on county and city boards in each of Iowa's 99 counties.
Data from 90 counties has been collected since summer 2012. This data, which includes key details about seven appointed boards and commissions, shows that:
Two counties have achieved gender balance on the seven boards and commissions examined.
Women hold 28.64% of county boards and commission seats.
49.05% of all reported county boards and commissions are gender balanced.
Women hold 18.16% of all chair positions recorded.
The Gender Balance Project also encompasses municipal boards and commissions in Iowa's 200 most populous cities and 99 county seats. This data includes key details about nine appointed boards and commissions. Of the 82 cities that have reported their board composition:
Eight cities have achieved gender balance on the nine boards and commissions examined.
51.17% of all city boards and commissions reported are gender balanced.
Women hold 37.92% of city boards and commissions seats.
Sawyer Baker, a senior in political science and sociology, is continuing to collect data this spring under the direction of Valerie Hennings, the Catt Center's scholar-in-residence, through a grant from the Friends of the ICSW. "Because the extended gender balance law has been in place for more than a year, it is important to gauge where Iowa counties and cities stand, not only in membership, but also in leadership," Baker said.
"We are excited about the opportunity to continue this research endeavor with the Friends of the Iowa Commission on the Status of Women," Hennings said. "Ultimately, we hope this project highlights the multiple opportunities available to citizens, particularly women, to be involved in their communities and encourages them to do so."
Published: March 10, 2013