Jessica Fellowes, bestselling author of The World of Downton Abbey, and also the follow-up, The Downton Chronicles, will discuss the historical context of the hit PBS series as it relates to women today at 8 p.m. on Tuesday, April 16, in the Sun Room of Iowa State University's Memorial Union.
Fellowes, the niece of Lord Julian Fellowes – who created and wrote the series – extensively researched the people and, in particular, the women of that period and has discovered fascinating and sometimes surprising parallels between the women of the early 20th century and 21st century.
Although Fellowes focuses on the characters, sets and plot lines, she also includes the sociohistorical context of the show, particularly as it relates to the changing role of women, the rise of technology, and the crumbling of class hierarchy in post-World War I Britain. In her presentations, she draws deft parallels between the world of Downton and the world of today.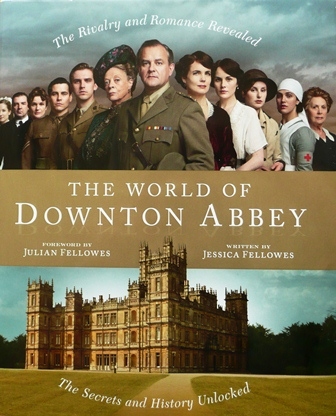 This lecture is free and open to the public.
The Carrie Chapman Catt Center for Women and Politics is co-sponsoring this presentation with the Women's Center, Women's and Gender Studies, Ames Public Library, YWCA Ames-ISU, Department of History, Department of English, University Library, VEISHEA and Committee on Lectures (funded by the Government of the Student Body).
Fellowes is the author of five books, including: The Chronicles of Downton Abbey, Build a Business from Your Kitchen Table, The World of Downton Abbey, Is There a Psycho in Your Life? and Mud & the City: Dos and Don'ts for Townies in the Country. She lives in Oxfordshire, England, with her husband and two-year-old son.
Published: March 10, 2013