Four Iowa State alumni affiliated with the Carrie Chapman Catt Center for Women and Politics will be honored by the College of Liberal Arts and Sciences (LAS) and the university Alumni Association during award ceremonies in October.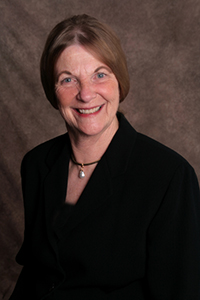 Joan "Joni" Urenn Axel, a 1964 graduate of Iowa State with a degree in history, was selected by LAS for its Carrie Chapman Catt Public Engagement Award. Dr. Lauren Hughes, who graduated from Iowa State in 2002 with degrees in zoology and Spanish, was chosen for an LAS Young Alumna Award. Axel is a longtime donor and supporter of the Catt Center. Hughes was the Helen Jensen Howe Legacy of Heroines scholar and Catt Associate as a student at Iowa State.
In addition, two Iowa State graduates who have been active in Catt Center programs will be honored by the Iowa State Alumni Association. Lt. Leia E. Guccione, U.S. Navy, who graduated in 2004 with a double major in political science and mechanical engineering, has been selected to receive the Outstanding Young Alumni Award. Sophia Ann Magill, who graduated in 2005 with a degree in political science, has been selected to receive the James A. Hopson Alumni Volunteer Award. Both Guccione and Magill have participated in the Ready to Run™ Iowa campaign school.
LAS will honor its award winners Oct. 25 at a by-invitation reception, dinner and awards ceremony. College and Alumni Association award winners will be recognized in a ceremony at 1:30 p.m. on Oct. 26 in Benton Auditorium, Scheman Building, with a dessert reception to follow. In addition, the Catt Center is hosting an Alumni Tea for current students to meet the four honorees.
LAS established the Carrie Chapman Catt Public Engagement Award in 2006 to honor alumni of the college who have demonstrated outstanding achievement for their work with public entities at the local, state, national or international levels. Axel, an attorney who graduated from the University of Iowa College of Law in 1982, has been in private practice for 30 years. She is vice president, director and shareholder with Stanley, Lande & Hunter, P.C., an eastern Iowa law firm where she works primarily in the real estate and estate planning areas.
Axel was at the forefront of the creation of the Carrie Chapman Catt Center for Women and Politics. With her husband, John (a 1964 ISU graduate with a degree in industrial administration), she initiated the center's Mary Louise Smith Chair in Women and Politics and the Axel Leadership Development series of courses. The Axels, who live in Muscatine, IA, are members of Order of the Knoll and life members of the ISU Alumni Association.
A former president of the ISU Alumni Association's Board of Directors, Axel has been an ISU Foundation Governor since 1989. She also played an integral role in the creation of the ISU Foundation's Women and Philanthropy organization. Axel has received numerous honors from Iowa State, including the Outstanding Young Alumna Award, the Alumni Achievement Award and the ISU Foundation's Cardinal and Gold Award.
Axel is active in numerous statewide and community organizations, including the board of the Iowa Commission on the Status of Women, League of Women Voters, Big Sisters, and the Muscatine County Bar Association. She has served on many Iowa Supreme Court commissions, as an elected county supervisor, and on the state of Iowa's first Communications Network Commission and its first Lottery Board. Axel was the first recipient of the YWCA's Next Generation Award, was honored as a Woman of Spirit and Note by KWQC-TV, and was inducted into the Iowa Women's Hall of Fame.
Prior to her legal career, Axel conducted research in the fields of international relations and global issues. She has been active with diplomacy efforts between Iowa and China. Axel was a host to Vice President Xi Jinping in 1985 and in February 2012. She and other Iowans were his guests in China in June 2012.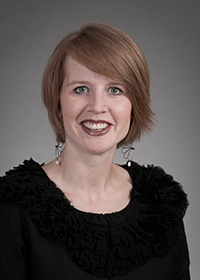 The LAS Young Alumna award is given to alumni of the College of Liberal Arts and Sciences age 40 and under who have excelled in their professions and provided service to their communities. Hughes is a family medicine resident physician at the University of Washington in Seattle. She served as the 2011-2012 resident trustee on the Washington Academy of Family Physicians board of directors, received a 2012 American Academy of Family Physicians Excellence in Graduate Medical Education Award, and studied HIV/AIDS in Botswana and health journalism at ABC News in New York City.
Hughes served from 2009 to 2010 as the national president of the American Medical Student Association, where she was involved in organizational and leadership development for physicians-in-training, non-profit management and health care reform.
After graduating from Iowa State, Hughes volunteered for AmeriCorps at LifeLong Medical Care, a federally qualified community health center in Berkeley, CA. She completed her Master of Public Health in health policy at George Washington University in 2007 while interning for Sen. Tom Harkin of Iowa. Hughes earned her M.D. at the University of Iowa Carver College of Medicine in 2009 and studied abroad in Brazil, Sweden and Tanzania.
Hughes plans to practice in an urban community health center, enter federal health policy and administration, and eventually teach in academic family medicine and public health. She will pursue health services research fellowship training as a Robert Wood Johnson Clinical Scholar at the University of Michigan after residency. She is a life member of the ISU Alumni Association.
Published: September 4, 2012