More than 3,600 women have been honored by their friends and families in the Plaza of Heroines, located in front of Carrie Chapman Catt Hall on Iowa State University's central campus. Here are three of their stories. If you are interested in purchasing a brick or a paver, contact the Catt Center at 515-294-3181 or cattcntr@iastate.edu.
Ruth Brown Feyerherm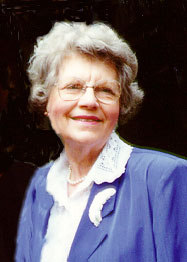 Ruth Brown Feyerherm was born on June 6, 1917, in Seymour, IA, to Jennie and John Brown. The youngest of three children, with two brothers considerably older, she spent most of her childhood actively involved on the family farm and in the community. At 17 her father died, ending her hopes of attending college following high school. Feyerherm began teaching at a country school near Seymour. But it was not enough to keep the family farm, so she and her mother had to move into town.
Feyerherm decided she must attend college to have a better teaching career. An academic scholarship helped her attend Simpson College, where she earned a two-year certificate. She taught in junior high schools in Seymour then Madrid, IA. After three years, she decided to enroll at Iowa State University with the aid of a P.E.O. loan. Feyerherm received her degree in home economics in 1943. She met her husband, Harvey Feyerherm, while at Iowa State. While he served in the Army during World War II, she began teaching in Harlan, IA.
After the war, they moved back to Ames, IA, where Harvey finished his Ph.D. and they started their family with the birth of their first child, William. They moved to DeKalb, IL, where they expanded their family with a daughter, Ann. During her time in DeKalb, Feyerherm was busy raising two children and was active in the University Women's Club, First Congregational Church, the DeKalb County Home Economists, Parent-Teacher Association and as a den mother for Cub Scouts. The family moved to Iowa City, IA, for a year and welcomed a third child into their family, James, before moving back to DeKalb.
After her husband's death in 1973, Feyerherm began working as a teacher at The Growing Place nursery school. She was known as Miss Ruth to the more than 400 children she taught. She was honored as Early Childhood Professional of the Year in 1991 by the Northern Illinois Association for the Education of Young Children.
"It is with great pleasure that I add her name to the Iowa State University Plaza of Heroines as a graduate who has distinguished herself and this institution by being a woman of strength and grace. I am fortunate to have her as my mother," wrote Ann Feyerherm in honor of her mother.
Beverly J. Kruempel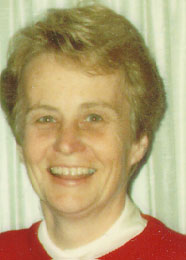 Beverly Kruempel is best known for being a mentor to young women, challenging them to set high standards and goals to achieve. She grew up on a family farm in Dubuque County and was very active in 4-H. While attending Iowa State University as a home economics for general education major, she continued to be actively involved on campus and in 4-H, which helped her land her first job after graduation in Des Moines County as an extension home economist.
Shortly after marrying Kenneth Kruempel in 1962, they joined the Peace Corps for three years. She lived in Brazil, working with young girls through 4-H organizations and designing a home economics school for them. At the conclusion of her time in Brazil, she decided to pursue a master's degree focusing on women's issues at the University of Wisconsin-Madison. Upon the completion of her degree, the Kruempels returned to Brazil for a year.
In the early 1970s, Kruempel took time off from work to raise her two children, but continued being active in the Ames community. She served as a local 4-H club leader and judge for local, county and state events for eight years. She also served her church in many capacities and became more active in local politics and community events.
In 1979, Kruempel accepted a position as the assistant director of the Retired Senior Volunteer Program of Story County and chaired the Story County Human Services Council. She coordinated the activities of 250 senior citizen volunteers and organized toy and food distributions until 1985.
In 1986, Kruempel returned to Iowa State to begin her coursework for a Ph.D. in higher education. After earning her Ph.D. in 1990, she was hired as an adjunct assistant professor and member of the graduate faculty in the ISU College of Education's Department of Professional Studies. In addition, she was the full-time director of Career Services in the College of Family and Consumer Sciences. In both positions, she mentored undergraduate and graduate students, served on numerous graduate program of study committees, and spent countless hours assisting students with their careers and academic plans.
"These many achievements and activities do not completely address the admirable qualities of Dr. Kruempel. She is a joy and a delight to hundreds of young people, particularly girls and young women, for whom she embodies the ideals of a positive leader throughout the community. She is well respected by all who call her professor, colleague, mentor, neighbor and friend," wrote Anne Ahrens in purchasing a brick in her honor.
Laverna Holtkamp Larson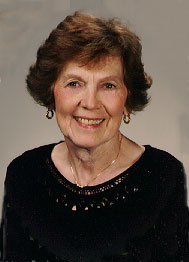 Laverna Holtkamp Larson was born in 1925 near St. Paul, IA, as the oldest of 10 children. At a young age, her father died of cancer, causing her to help her mother raise her siblings. Her family moved near Williams, IA, where they farmed for more than 50 years.
After graduating high school, Larson began simultaneously teaching classes and attending Drake University, where she earned both bachelor's and master's degrees.
Following her marriage to Keith Larson, they moved to Ames, IA, where they had four children – Cynthia, Jan, Alan and Randy. Larson taught school in Ames for more than 15 years. She was known as a patient and good humored teacher, who often took time to help students individually succeed. Her favorite subject to teach was science because of her love for plant life and the beautiful landscape of Iowa. She enjoyed exploring prairies or wooded areas with her family and students, teaching them everything on earth is intertwined with each other.
After her husband earned his Ph.D. in ecology, they moved to Minnesota. She continued to teach, even after her husband's death, working 37 years as an educator. In 1991, she returned to Ames to be near her family, and became the house mother to the Kappa Delta sorority. Her calm and tolerant manner set a wonderful example for the young women of Kappa Delta.
A compassionate, strong and honest person, Larson influenced many young individuals to pursue their dreams and continue the love of learning throughout life. Although she was passionate about many issues, she was most concerned with instilling the values of honesty, character, justice and fair play with those with whom she interacted.
"Including our mother in this incredible group of women who have had such an impact on people is especially appropriate because of the tremendous influence she had on the people whose lives she has touched as a teacher," wrote her children Randy Larson, Jan Larson Rayburn, Cynthia Larson Anderson and Alan Larson.
Published: July 9, 2012