The Carrie Chapman Catt Center for Women and Politics is partnering with the Friends of the Iowa Commission on the Status of Women on a research project that examines the membership of appointed county and city boards and commissions.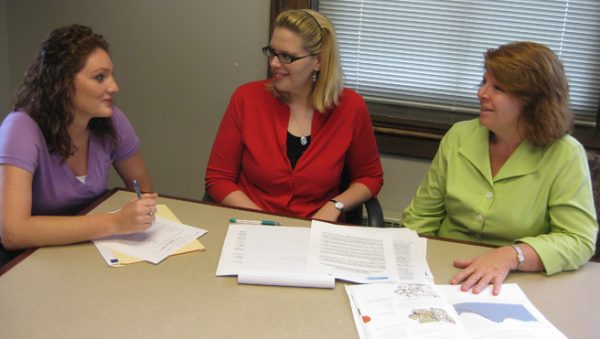 Since 1987, gender balance has been required by law on Iowa's state-level boards and commissions. In 2009, the Iowa Legislature extended this requirement to counties and cities effective Jan. 1, 2012. The partnership between the Catt Center and Friends of the ICSW – titled the Gender Balance Project – aims to understand the extent to which gender balance has been achieved on county and city boards in each of Iowa's 99 counties.
Through the partnership, the Friends of the ICSW is sponsoring a student research internship at the Catt Center. Sawyer Baker, a senior in political science, is collecting data this summer under the direction of Valerie Hennings, the Catt Center's scholar-in-residence.
"This data includes key details about seven appointed boards and commissions, including the name and gender of each member, the length of each member's term, and the leadership of each board or commission," Baker said.
At the county level, the project is focused on the following boards and commissions – the Planning and Development Commission, Board of Adjustment, Compensation Board, Board of Review, Conservation Board, Board of Health and Veteran Affairs.
"This project is significant because it provides a way to track Iowa's success in implementing its gender balance law and increases awareness of the opportunities available to women to be active in public life," Hennings said. "We are excited to be working with the Friends on this important endeavor."
The first phase of the Gender Balance Project focuses on county-level boards and commissions. The second phase, which is anticipated to start later this summer, will examine city-level boards and commissions. When data collection and analysis are complete, this information will be publicly available on the Catt Center's website.
Published: July 9, 2012